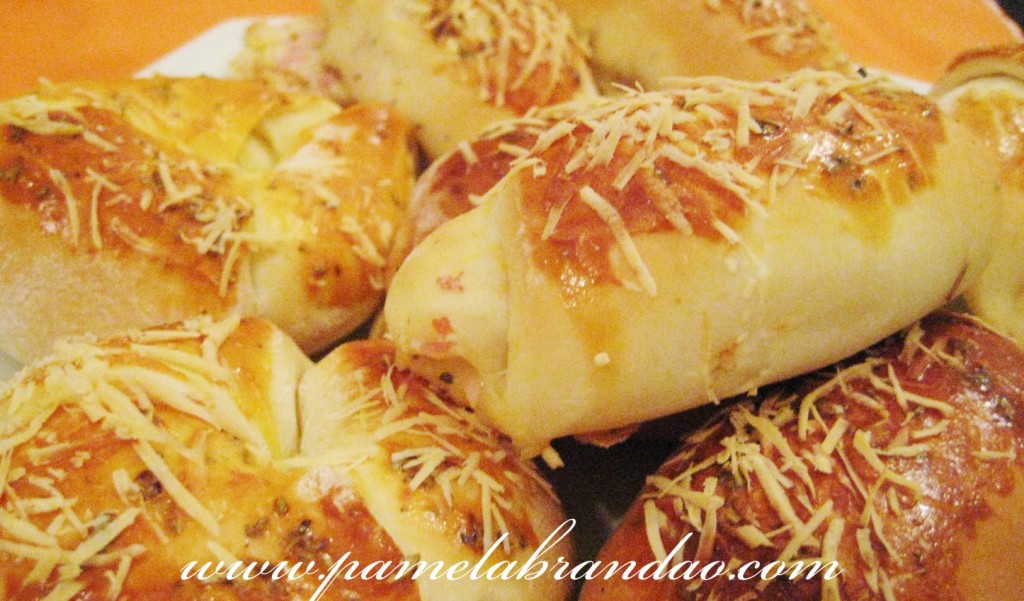 This is another recipe that I discovered in the same magazine of the Hot Dog Sausage Bread, and it is as good as. The recipe said to only make one big roll but I decided to make several rolls of different sizes and shapes, and I also changed the filling, and I alternated between, ham, mozzarella, olive, tomatoes and cream cheese. It was a party, I served them while they were still hot and I think that in less than 20 minutes they were all gone, and I preferred the big one because they had more filling…haha. Delicious!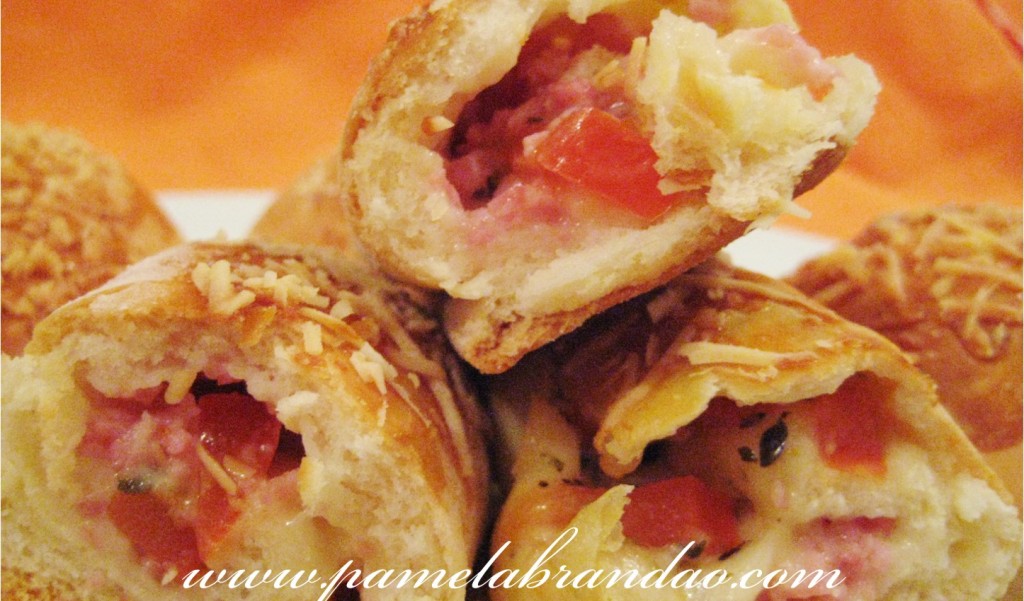 Ham and Cheese Roll
Ingredients:
Dough:
15g fresh yeast
1 tbsp sugar
1 cup worm milk
2 eggs
2 tbsp margarine
Salt
4-1/2 cup all-purpose flour
Filling:
100g ham chopped
100g mozzarella chopped
1 tomato chopped
Oregano
Olives
Cream cheese
Egg wash
Parmesan cheese
Directions:
In a mixing bowl, dissolve yeast in sugar. Add the milk,eggs, margarine, salt and the flour, mix together and beat until smooth and allow to rest covered for 1 hour or let rise until doubled. After turn out the dough onto a floured surface and roll into several rectangles(size of your choice). Spread the filling over the dough and roll up. Place, on a greased baking sheet and let it rise again till doubles. When dough is ready, brush top with egg wash and sprinkle some parmesan cheese.
Bake in preheated oven at 180ºC/350ºF for 35 minutes or until golden brown. Remove from pan to a wire rack. Serve warm.