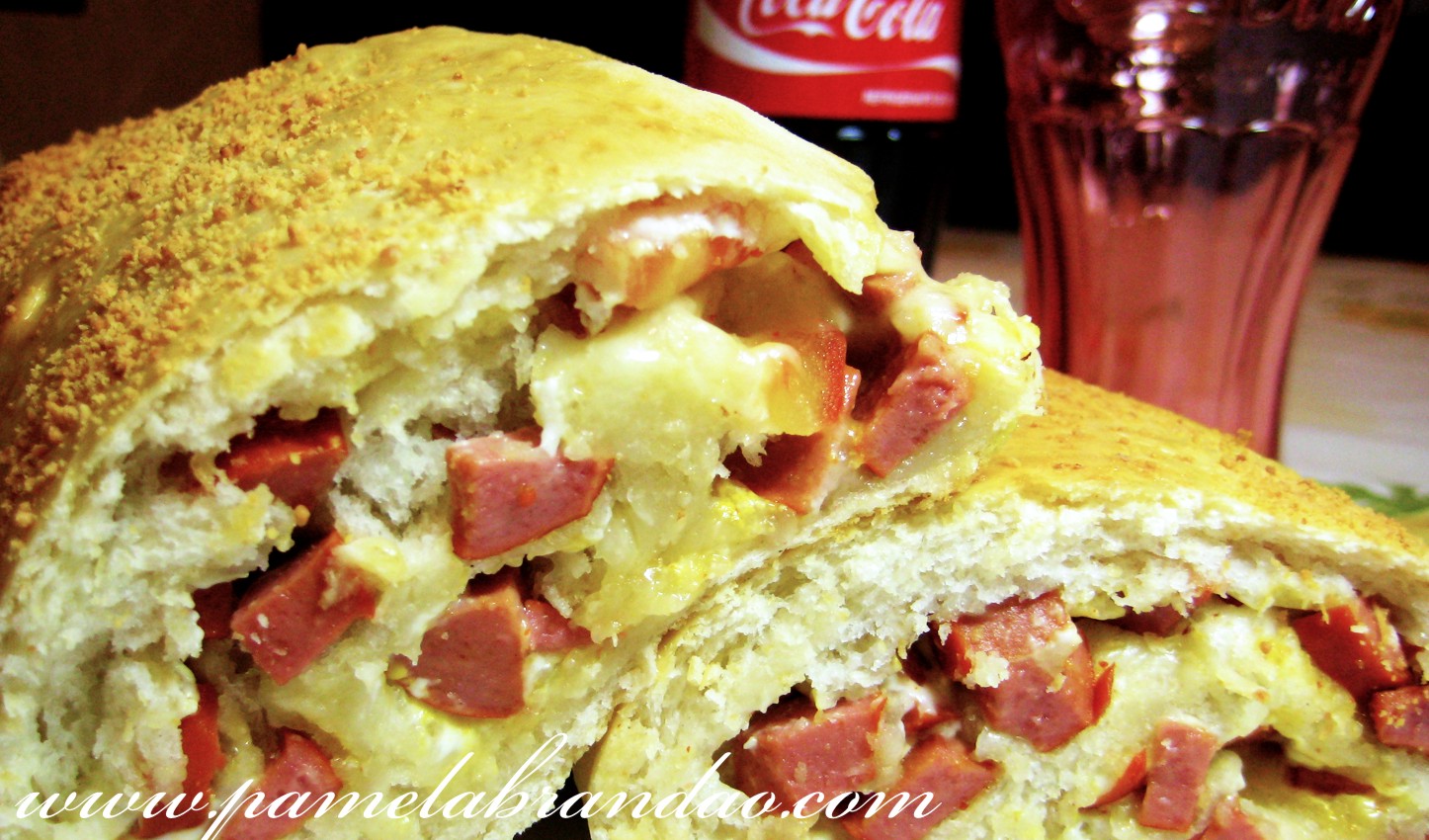 This recipe I discovered in a magazine and adapted to my taste. Since the first time that I made it in  my grandmother's house, I was obliged to pass the recipe for all my aunts and all time that I go to her house they ask me to bake it:). And another day that I made this bread at my house, I was forced to take the bread off  the oven before the right time, because my sister did not wanted to wait anymore… hahaha. So, you can notice that this bread is delicious.
Hot Dog Sausage Bread
Ingredients:
Dough:
15g fresh yeast
1 cup warm whole milk
2 tbsp cream cheese
2 tbsp butter
Salt
3 cups all-purpose flour
Filling:
300g hot dog sausage chopped
100g mozzarella chopped
1 tomato chopped
1 cup cream cheese
Pepper
1/4 cup parmesan cheese
Egg wash
Directions:
In a mixing bowl, dissolve yeast in milk. Add the cream cheese, butter, salt and the flour, mix together and beat until smooth and allow to rest covered for 1 hour or let rise until doubled. After turn out the dough onto a floured surface and roll into a rectangle. Spread the cream cheese and the rest of the filling over the dough and roll up. Place, on a greased baking sheet and let it rise again till doubles. When dough is ready, brush top with egg wash and sprinkle some parmesan cheese.
Bake in preheated oven at 180ºC/350ºF for 35 minutes or until golden brown. Remove from pan to a wire rack. Serve warm.