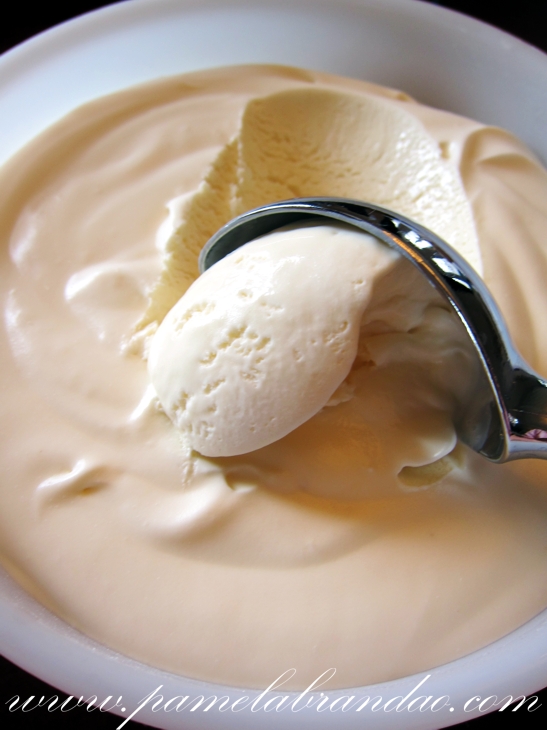 OMG, what an ice cream. It was one of the recipes that most left me amazed at the result of all times. I saw the recipe on The Cookie Shop, who found the recipe at the New York Times. I always wanted to try some ice cream recipes, but like the most of them neede an ice cream machine I never got to make ice cream, although it is my favorite dessert. Until I saw this recipe and I was amazed with the simplicity and minimal amount of ingredients and as I had all the ingredients at home I ran to make it. Unbelievable, in 5 min was ready to go to the freezer and wait for the next day. In the morning I ran check the result and did not believe, it was the creamier ice cream I ever had, I was amazed. But despite all this fascination with the recipe there is a downside, as the main ingredient is condensed milk, this ice cream is quite sweet. As much as the first spoonful is sublime, you can not eat more than one at a time. So if you want to make it, the best thing is eat the ice cream with a less sweet side dish, like a fruit or dark chocolate syrup. But whether or not you are a ant like me, because this recipe is so easy, is very worthwhile to try it.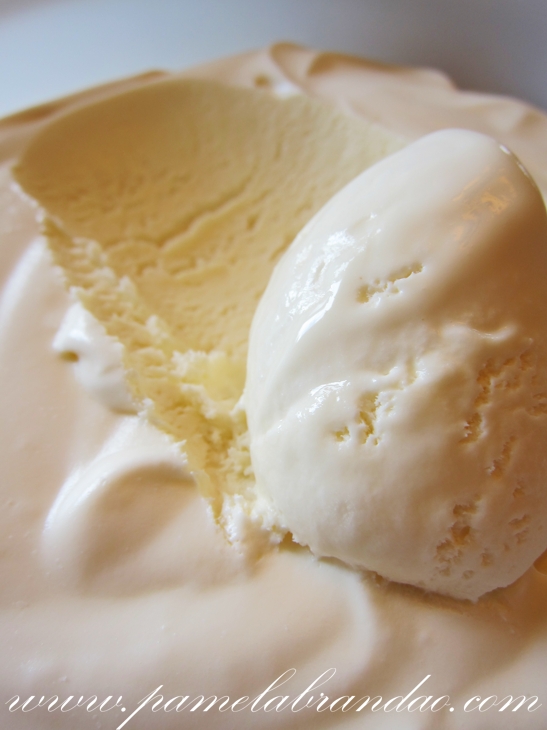 Condensed Milk Ice Cream
Ingredients:
1 cup cold heavy cream
2 teaspoon pure vanilla extract
1 (14-ounce) can cold sweetened condensed milk.
Directions:
In a mixer, whip heavy cream just until it begins to thicken. Add vanilla and whip until soft peaks form. With mixer running, slowly pour in condensed milk and whip until high peaks form.
Transfer into a container or bowl for freezing. Freeze at least 4 hours or overnight.