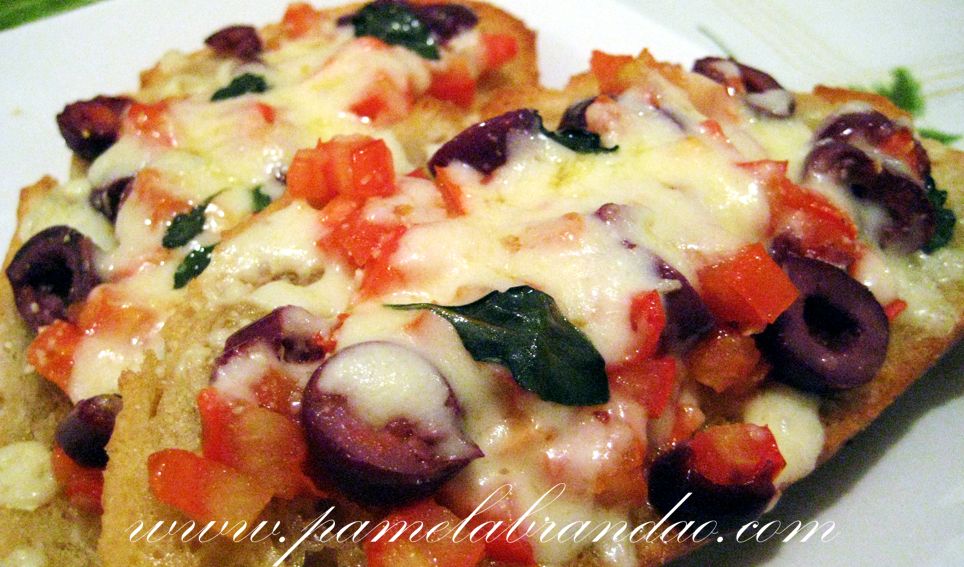 The recipe that I bring this time, is more than delicious. I believe that many of you, may have already made a bruschetta, but I'm posting my recipe. I can only say that it is delicious, perhaps more tasty than a pizza, the bread with the help of butter, got that perfect crispy crunch and you can't go wrong with the combination of mozzarella, tomato and olives. And it is super easy and quick to make it. Simply delicious.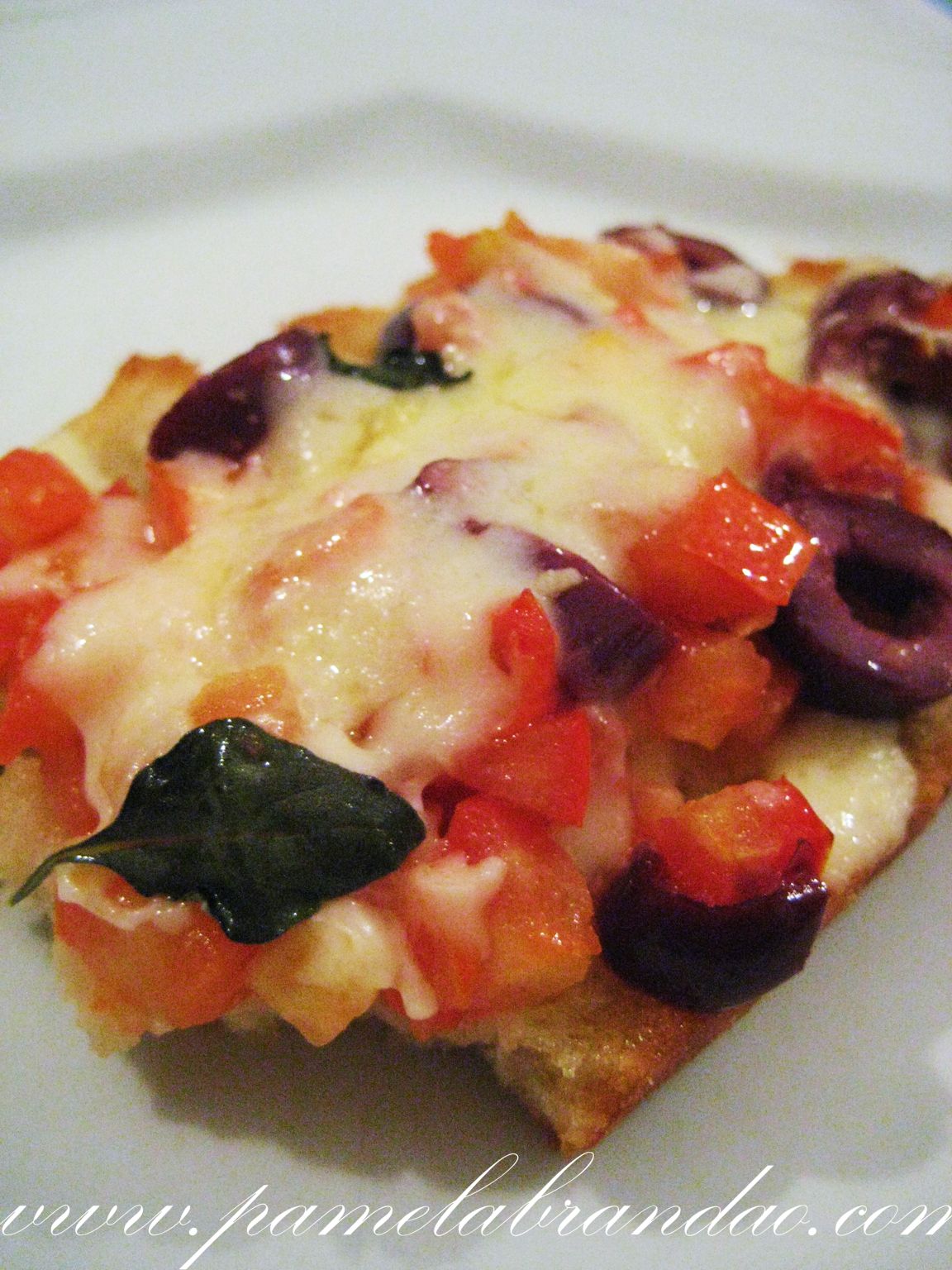 Bruschetta
Ingredients:
10 italian bread slices
2 tbsp butter
2 tbsp olive oil
1 garlic clove, chopped
3 tomatoes, cut into cubes
Salt and pepper
1/4 cup, black olives, chopped
80g mozzarella, grated
50g Parmesan cheese, grated
Basil leaves
Directions:
In a baking dish, place the slices of bread coated with butter. Bake in preheated oven at 400° F until golden brown.
Meanwhile in a frying pan, heat the olive oil and brown the garlic, add the tomatoes, the salt, pepper and olives. Mix everything together and remove from heat. Distribute the tomatoes on each slice of bread, top with mozzarella and parmesan and sprinkle the basil leaves. Return to oven and bake the slices until the cheese has melted.