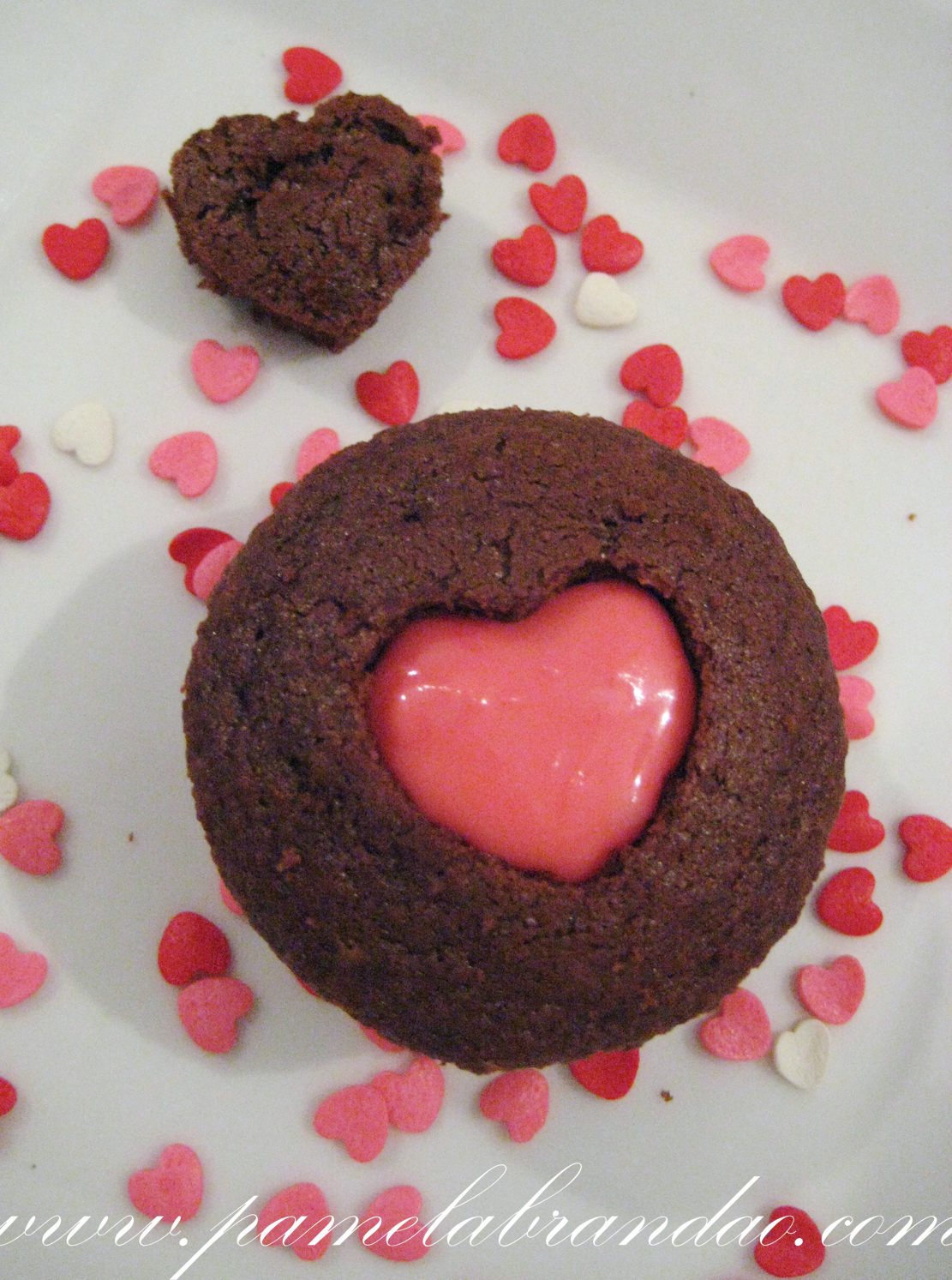 A special recipe for Valentine's Day or just to give it for someone special any time of the year, a delicious chocolate cupcake filled with pink passion fruit truffle, and with a heart to make it cuter.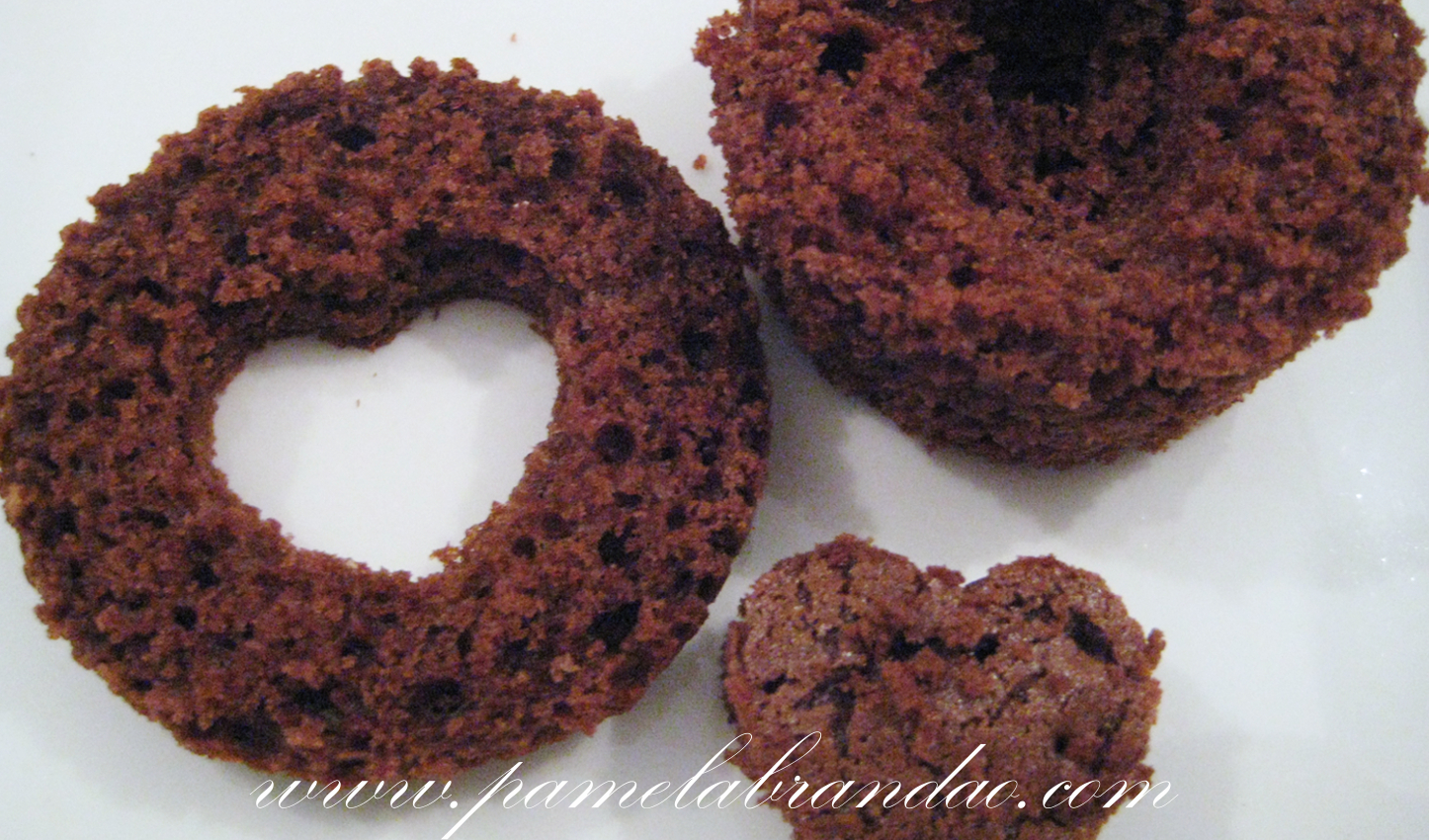 This is the cupcake recipe that I like the most and have already posted here several times. This time, I got the idea of the chocolate cake with passion fruit filling and made cupcakes. And for the pink filling, just use a few drops of red food colouring. Delicious and sooo cute.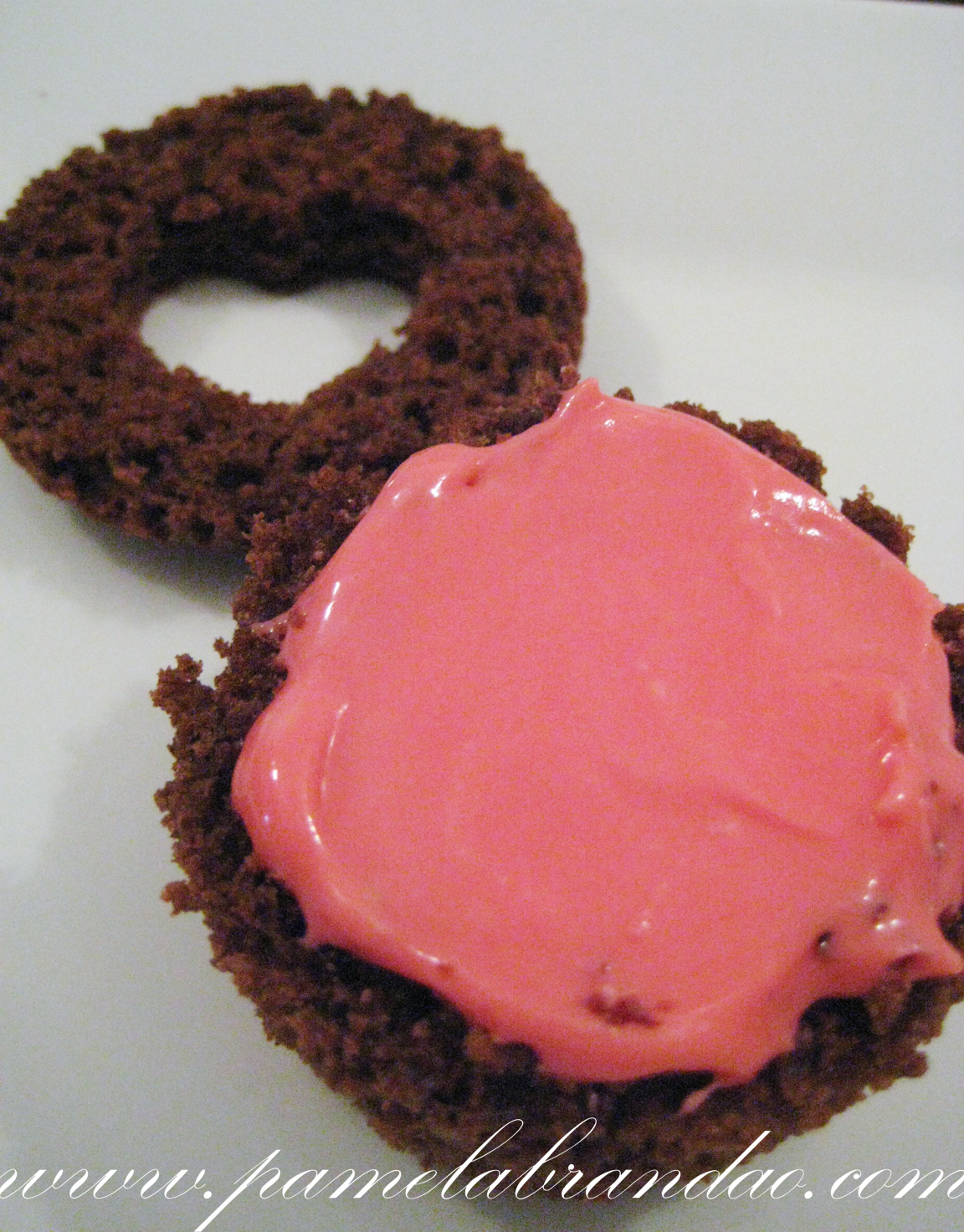 Devil's Food Cupcake with Passion Fruit Filling
Ingredients:
1 and 3/4 cups all-purpose flour
1/3 cup dark or regular unsweetened cocoa powder
1 and 1/2 teaspoons baking powder
1 teaspoon baking soda
1/2 teaspoon salt
1/2 cup oil
1/4 cup unsalted butter, softened
1 cup granulated sugar
1 teaspoon vanilla extract
3 large eggs
1 cup semi-sweet chocolate chips, melted
1 cup buttermilk
Filling:
250g white chocolate, finely chopped
200g whipping cream
1/8 cup (30ml) concentrated bottled passion fruit juice
To brush the cake:
½ tablespoon concentrated bottled passion fruit juice diluted in 4 tablespoons water
Directions:
Preheat oven to 350 degrees F. Oil two 7.9inch (20cm) springform cake pan and line the bottom with baking paper.
Start by making the filling: place the cream in a saucepan and heat until it is nearly boiling. Remove from heat and add the chocolate all at once. Whisk until the chocolate is melted and the mixture is silky and smooth. Add the juice, mix well; refrigerate it, well covered, for 4-6 hours or until set.
To make the cupcakes, in a medium sized mixing bowl, sift together flour, cocoa powder, baking powder, baking soda and salt.
In a large mixing bowl, using a mixer on medium speed, beat oil, butter, granulated sugar and vanilla, until creamy, about 2 minutes. Beat in eggs, one at a time, until well combined. Beat in 1 cup melted chocolate chips until combined. Reduce mixer speed to low and beat in flour mixture, alternating with buttermilk, until well combined, about 2-3 minutes.
Divide batter into cupcakes pans. Bake 20 minutes, or until just set, and a toothpick inserted into cake comes out with moist crumbs attached. Cool for 5 minutes before transferring to wire racks to cool completely.