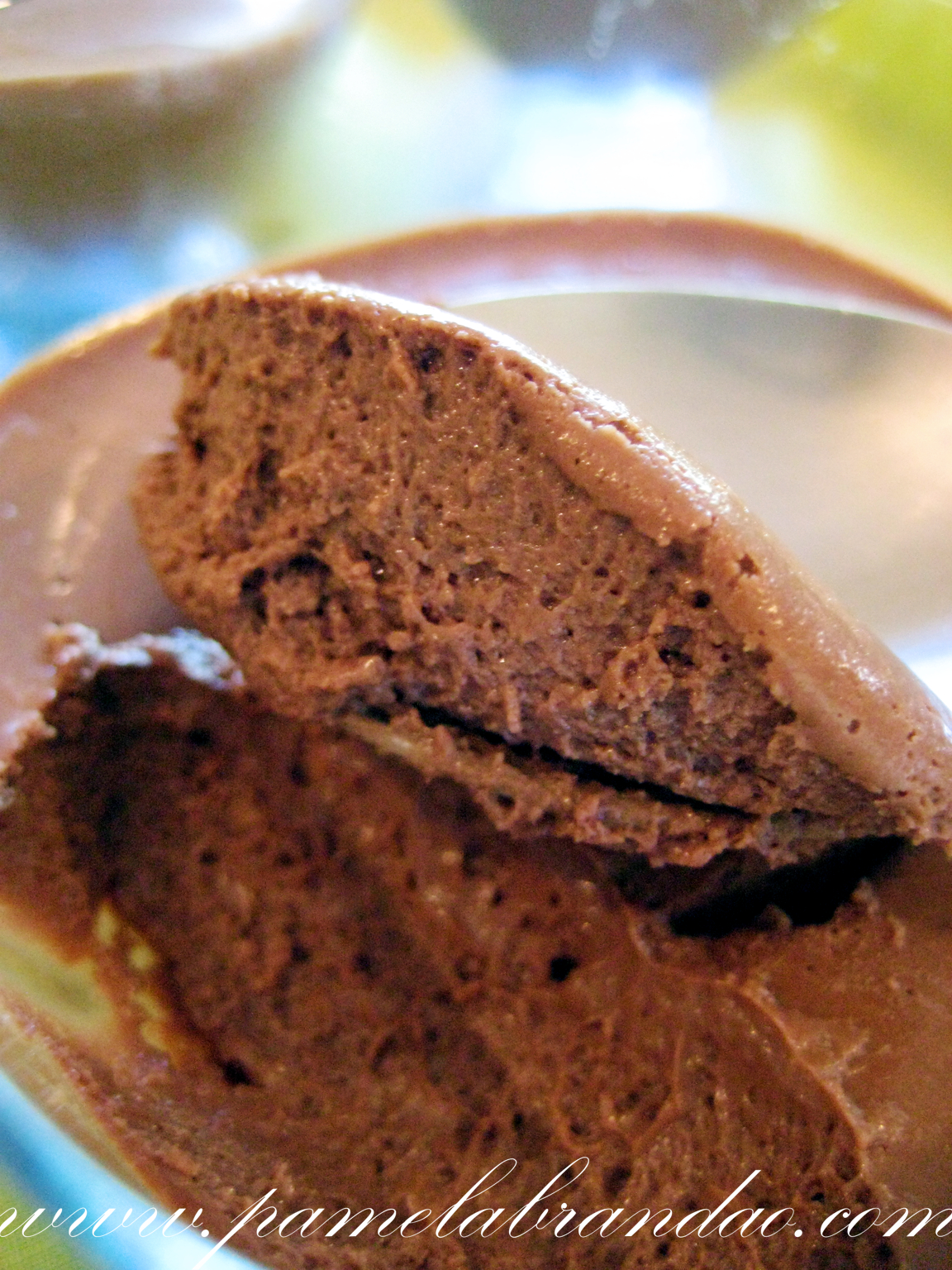 Bavarian cream or Crème bavaroise or simply Bavarois is a classic dessert, a Swiss invention according to the French. Bavarian cream is similar to flour, or cornstarch thickened crème pâtissière, but thickened with gelatin instead and flavoured with liqueur and lightened with whipped cream. The smooth and creamy texture are the most remarkable points of this simple dessert.
This was one of the first recipes I made when I started getting interested in cooking, but since then, I never took a photo. But the other day I remembered this delicious dessert and wanted to make it, cause besides being super simple is a delicious dessert. Actually resembles a mousse, but it is much more delicious, believe me…hehe. This Bavaroise is delicious, I guarantee that those who make it, will love it, and next time I'll test a white version, cause it must be very good too.
Chocolate Bavaroise
Ingredients:
200g dark chocolate, chopped
375ml milk (1c + 2/8c)
4 egg yolks
90g sugar (1/2c)
1 tbsp unflavored gelatin
315ml whipping or heavy cream
Directions:
Heat the milk with the chocolate, stir until the chocolate has melted. Do not boil. Leave to cool a little then remove the pod.
Whisk the egg yolks and caster sugar until pale and fluffy. Add the milk mixture into the egg and whisk to combine. Pour back into the pan and stir with a wooden spoon over low heat until the mixture coats the back of the spoon. Do not boil. Set aside.
Dissolve gelatin in 2 tbsp of hot water and stir in the chocolate mixture. Refrigerate until cold, stir occasionally.
Whip the cream until it stands in soft peaks and. When the mixture is cold, fold the cream into the chocolate mixture. Pour into the moulds and put in the fridge to set over night.