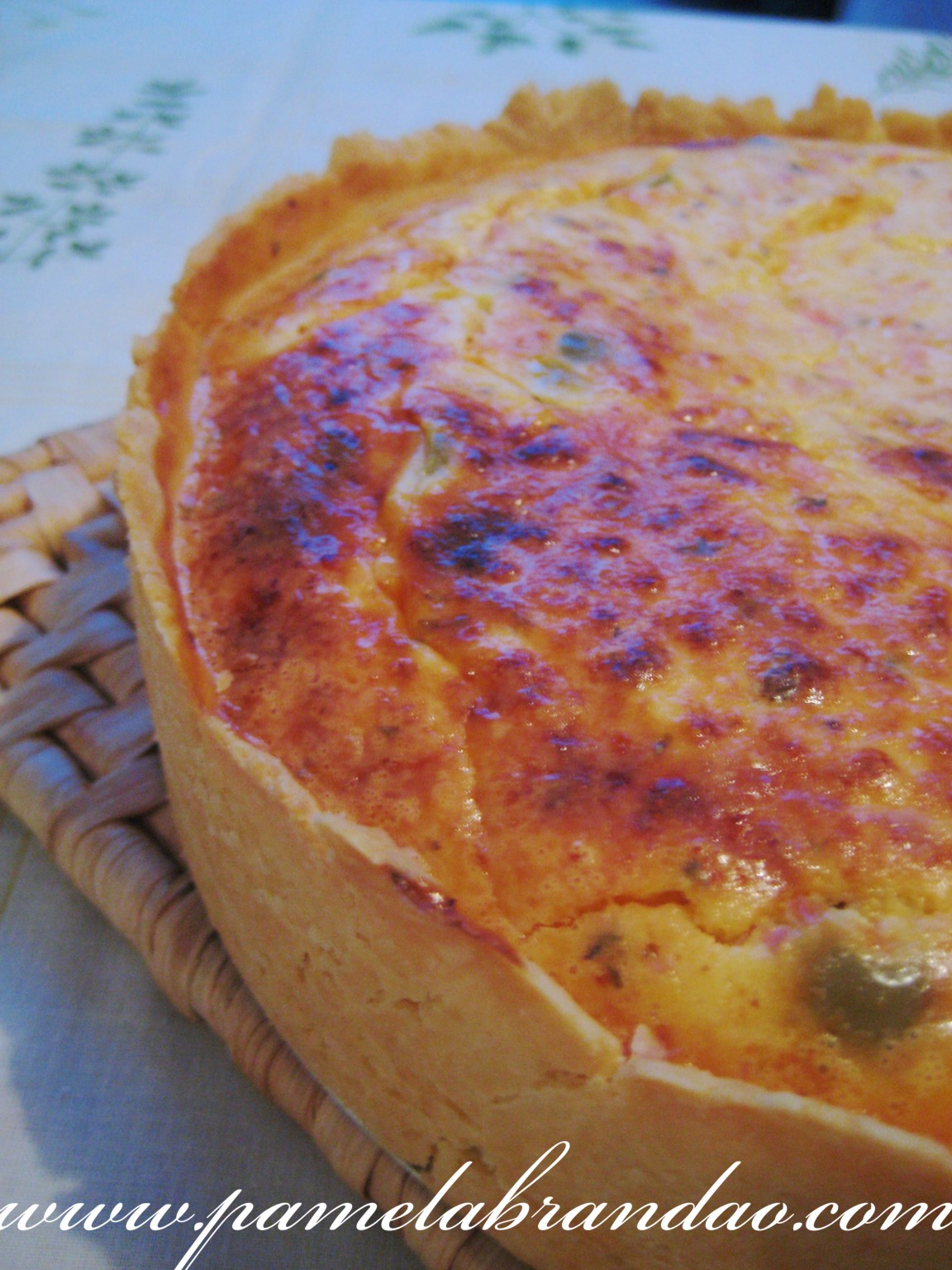 Yum, this recipe was on my "To do" list and I decided to bake it when my best friends told me that they were coming here at home, just to say hi. And they loved it, they ate almost everything…haha, but I don't know which way was more delicious, hot or cold, because either way this tart was so good. I got the recipe here, and I loved it because it is super easy to make it and the most important, delicious. But I made a change, I had some cheddar in the fridge so I put half of mozzarella and half cheddar and it was great, but I think next time I will put the filling in a larger pan and perhaps increase the crust because for me the filling was a little thick for the thin crust. But thick or thin the tart is great, delicious.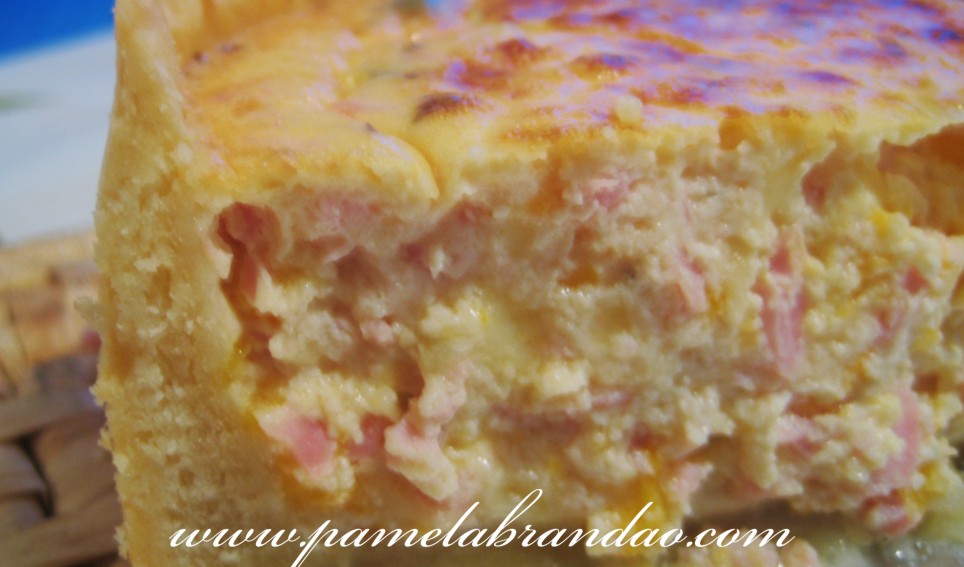 Ham and Cheese Tart
Ingredients:
Crust:
2 cups all-purpose flour
6 tbsp butter, cold and in pieces
1 egg yolk
1/3 tsp salt
4 tbsp cold water
Filling:
200g cup natural yogurt
300g heavy cream
4 eggs
3 tbsp parmesan cheede, grated
200g ham, chopped
200g mozzarella cheese, chopped
1/2 tsp salt
1/3 tsp oregano
1/4 cup olives, pitted
Directions:
Crust:
Preheat oven 350°F. Blend flour and salt in processor. Add butter; using on/off turns, cut in until mixture resembles coarse meal. Add the water and egg yolk. Process just until moist clumps form. Gather dough into ball; flatten into disk. Roll out the dough and cover the bottom and sides a greased 8,7 inch round pan.
Filling:
In a mixing bowl, using a hand-held mixer or a whisk, combine eggs, heavy cream, yogurt, salt and parmesan cheese together until mixed well. With a spoon, add the ham, mozzarella cheese, olives and oregano. Pour the filling over the crust. Bake for 45 minutes, or until is golden brown.