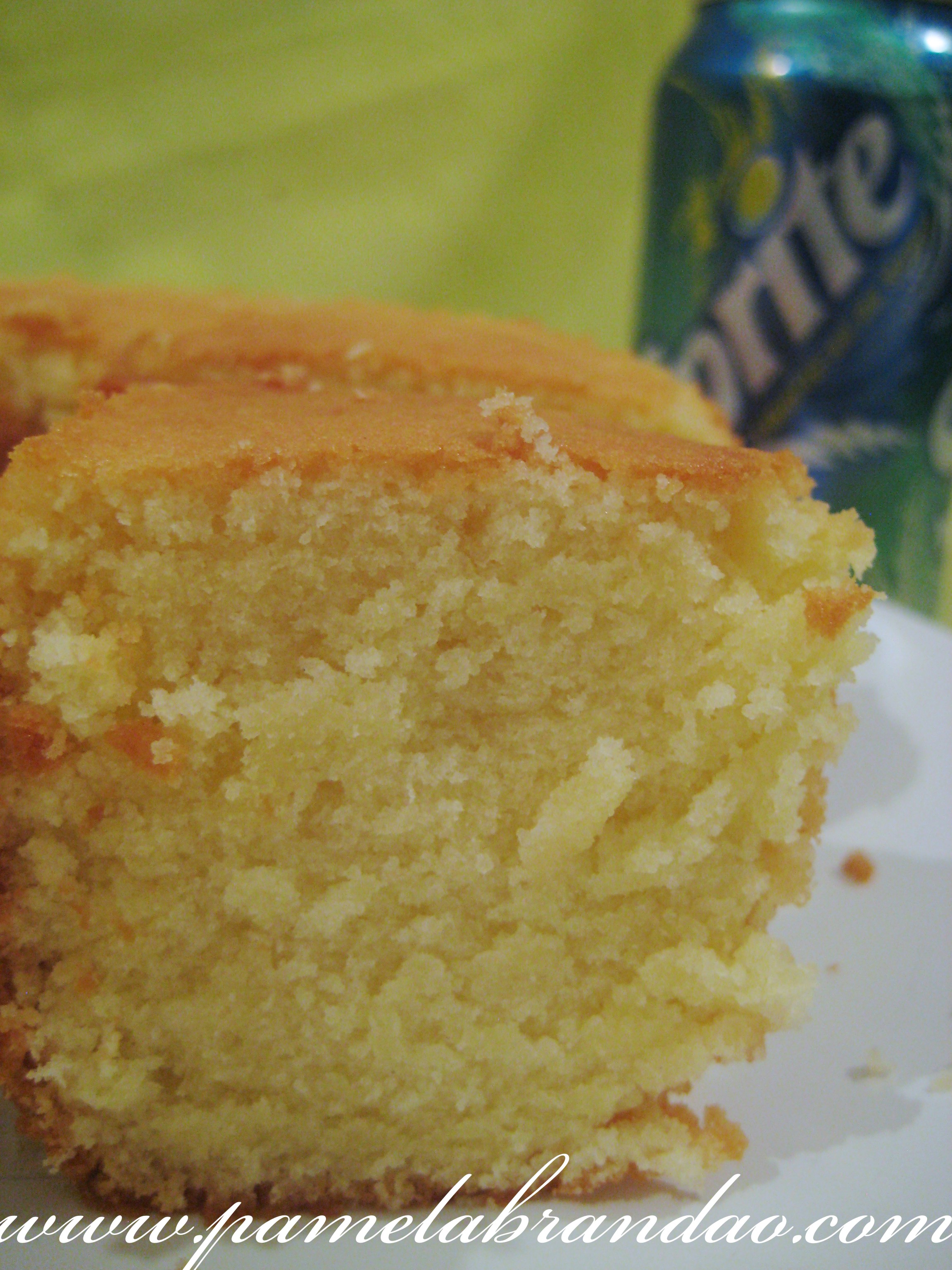 I had never heard of a cake with soda pop, until I saw this recipe, and as she said that it was a perfect sponge cake, of course I would test, and I also love Sprite. The cake is super easy to make, and a amazing thing is that it doesn't has baking powder. When I was making the cake I went to get the baking powder and I saw that the recipe didn't ask for it, so I ran to the Internet to see if I had copied the recipe right (because I often don't copy it right…hehe) and I saw that it was right. So I assumed that maybe the soda helps the cake to grow, and since the recipe was right, I decided wait for the results. The cake is delicious, and mega soft, but is a more buttery soft, I found quite different from all the cakes I've ever had, was a great experience, loved it.
Perfect Lemon Pound Cake
Ingredients:
3 sticks Butter
3 cups Sugar
5 whole Eggs
1 teaspoon Butter Flavoring
2 teaspoons Lemon Flavoring
3 cups All-purpose Flour
1 cup Sprite, 7-UP, Or Sierra Mist
Directions:
Preheat oven to 325 degrees.
Cream butter. Add sugar, 1 cup at a time, mixing after each addition. Add eggs, 1 at a time, mixing after each addition. Add butter and lemon extracts and mix well. Add flour, 1 cup at a time, mixing well after each addition. Add soft drink, then mix together until combined. Scrape sides of bowl, then mix briefly.
Pour into a greased Bundt pan and bake for 1 hour to 1 hour 10 minutes, until the cake is no longer jiggly.
Remove cake from oven and invert pan until cake drops out. Slice and chow down!