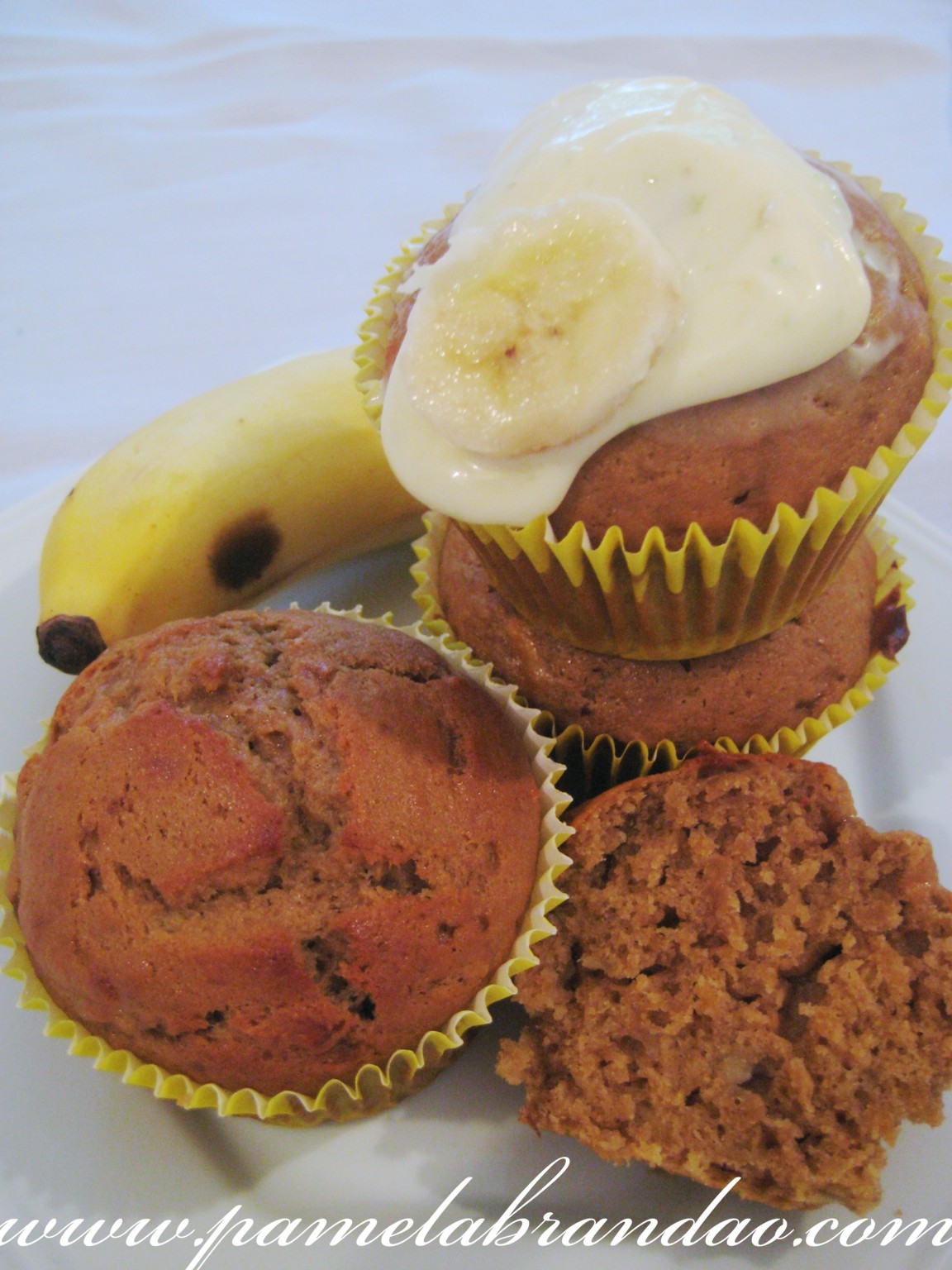 This is a basic muffin for the banana worshipers…hehe and it is another a recipe adapted from the book of muffins, Le Cordon Bleu. I love the recipes of this book because it is super easy, fast and the result is always good. The only problem is that the recipe has crystallized ginger, but didn't have any so I chose to increase a little the ginger powder, but the flavor of the ginger was very subtle, so I think with crystallized ginger the muffins should be much more delicious. But even so the muffins turned out great.
Banana Ginger Muffins
12 muffins
Ingredients:
300g self-rising flour
1 tsp ginger powder
115g brown sugar
75g crystallized ginger, chopped
60g unsalted butter
2 tbsp honey
125ml milk
2 eggs
240g mashed banana s
Topping:
125g cream cheese, softened
2 tbsp confectioner sugar
2 tsp lemon zest
Directions:
Preheat oven to 390 degrees F (200 C). Grease a 12 cup muffin pan. Sift the dry ingredients.
Melt the butter and the honey. Beat the eggs with the milk. Mix the dry ingredients with the butter, the eggs, the crystallized ginger and the bananas with a spoon.
Fill greased muffin cups 3/4 full. Bake for 20 to 25 minutes until golden brown and wooden pick inserted in center of muffin comes out clean. Let stand in pan for 5 minutes before turning out onto wire rack to cool completely.
For the topping, mix the cream cheese, the sugar and the lemon zest.