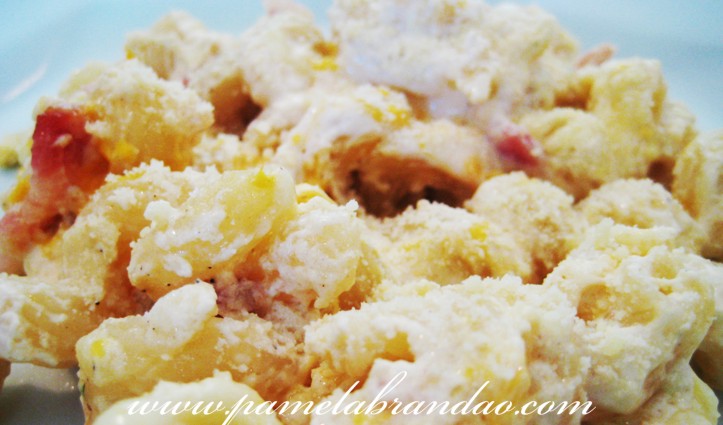 This recipe is for those lazy days, it's simple to make and don't take long to cook. So, if you need a tasty, simple and easy meal, this recipe is perfect.
Baked Mac and Cheese
Ingredients:
400gr elbow macaroni (al dente)
900g heavy cream
8 tbsp shredded parmesan
300gr shredded mozzarella
100gr shredded cheddar
250 g fried bacon
1/2 tsp ground nutmeg
salt and black pepper
chopped parsley
Directions:
Preheat oven to 350 degrees F. In a large pot of boiling, salted water cook the pasta to al dente.
Mix all the ingredients. Season with salt, parsley and pepper. Fold the macaroni into the mix.
Bake for 30 minutes.