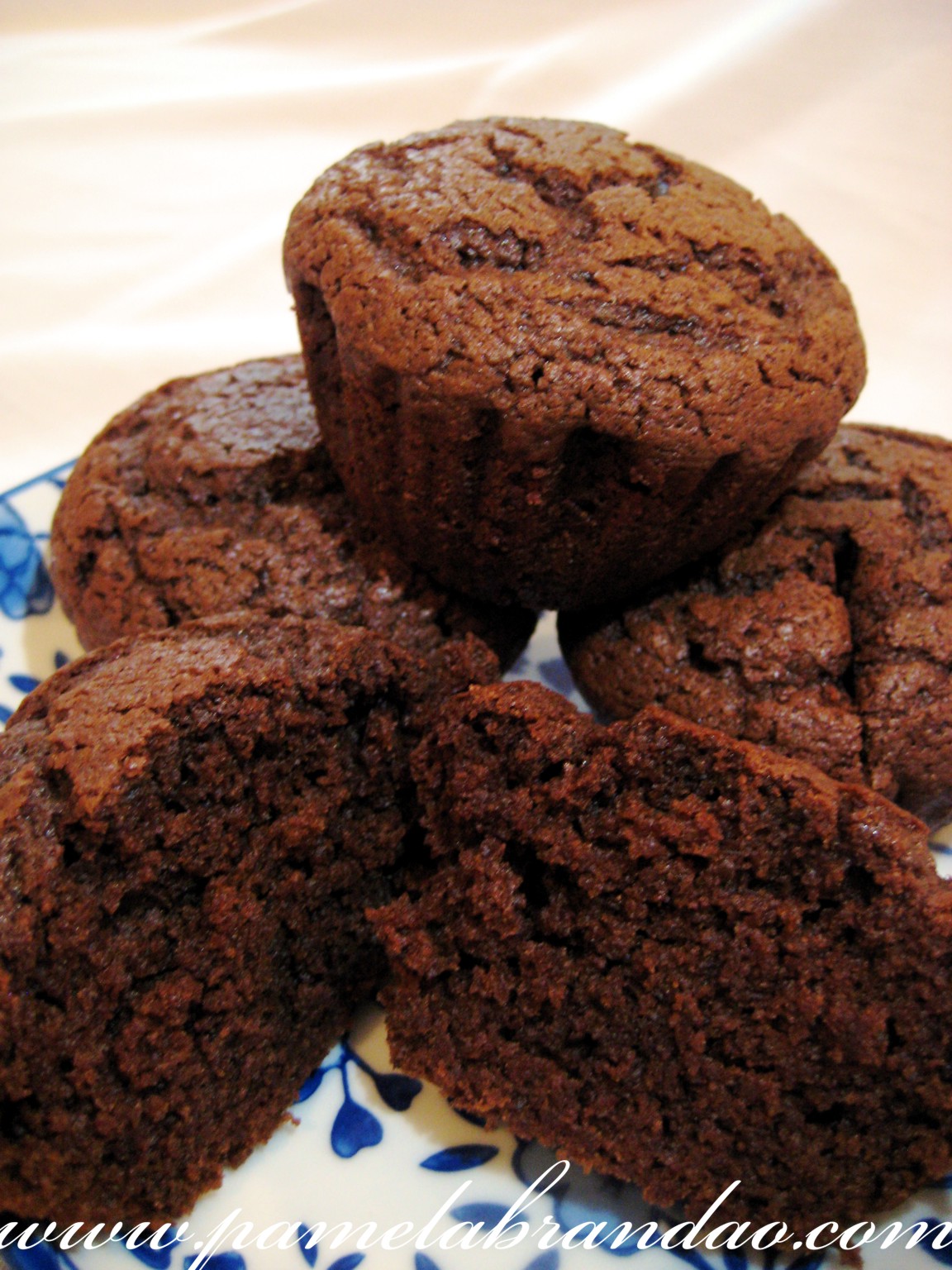 Yup! Another muffin recipe, but now a chocolate one, I said that I am starting to get addict to…haha…When I found this recipe here, at first I found it stranger because of the cornflour, but as they said that the muffins were delicious I decided to give it a chance, and I found that they really are delicious. They are super soft, dark and with that crunchy edge…yummy! I think that in the next time, to be more sinful, I'll put some chocolate pieces in the dough…oh oh.

Chocolate Muffins
(12 muffins)
Ingredients:
50g cornflour
3 level tbsp cocoa
100g dark soft brown sugar
225ml cold water
75g unsalted butter, cubed
125g dark chocolate, broken small
75ml sunflower oil
2 tsp vanilla extract
2 large eggs
125g caster sugar
125g plain flour
2½ tsp baking powder
Directions:
Heat the oven to 180C/350F. In a large saucepan, put the cornflour, cocoa, brown sugar and cold water. Whisk together over a medium heat until boiling, very thick and smooth. Remove from the heat and beat in the butter and dark chocolate until both have melted and been absorbed. Add the oil, vanilla and one of the eggs – beat until combined. Add the remaining egg and the caster sugar and beat until the mixture is smooth and combined.
In a mixing bowl, measure out the flour and baking powder and stir together. Sift this onto the custard and beat again until the flour is thoroughly combined.
Spoon into 12 paper muffin cases that have been put into a muffin pan and bake for 25 minutes.