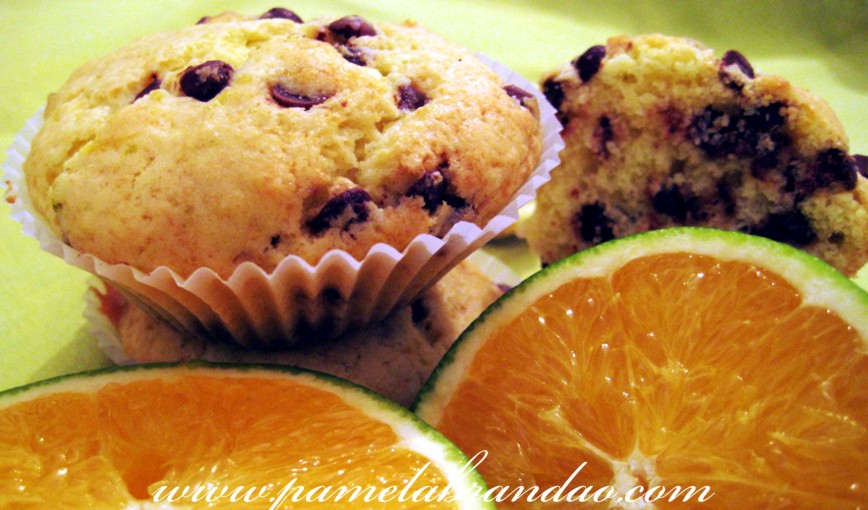 Yummy…I love to bake muffins, they are so easy and fast e mainly delicious. This is another delicious muffin that I found in Paty's site. They are delicious, soft and smell very good, so bake it, it is worth it.
Orange Chocolate Chips Muffins
Ingredients:
210g (1 ½ cup) all purpose flour
100g (½ cup) sugar
2 teaspoons baking powder
½ teaspoon salt
113g (½ cup) unsalted butter
120ml (½ cup) fresh orange juice
¾ cup mini semisweet chocolate chips
2 eggs
grated zest of 1 orange
Directions:
Preheat the oven to 190ºC/375ºF and grease 12 muffin cups.
Sift flour, baking powder and salt in a large bowl. Add sugar and chocolate chips and blend well.
Melt butter. Remove from heat and stir in orange juice, eggs and orange rind. Beat.
Stir liquid into dry mixture and blend just until moistened.
Spoon into muffin cups and bake for 15-20 minutes or until done.