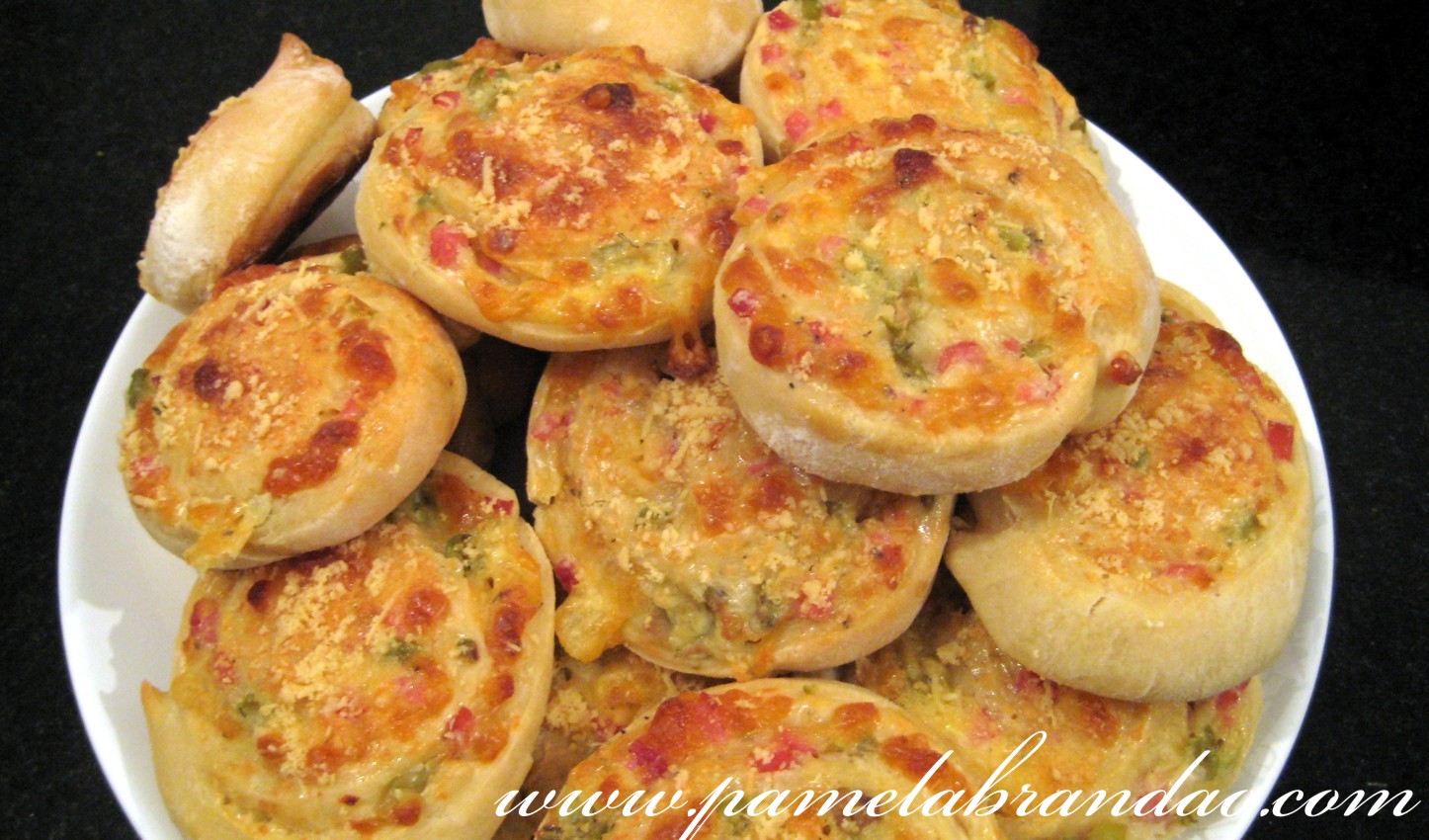 After baking so many sweet recipes, I decided to bake something salty, and nothing better than a stuffed bread. This recipe I found in Naninha's blog, and its really worth baking it.
Hungarian Salty Slices
Ingredients:
Fermentation:
25g active fresh yeast
1 tbsp sugar
1/4 cup warm milk (110 to 115 degrees F)
1/2 cups all-purpose flour
Dough:
1/4 cup warm water
75g butter in room temperature
100g mashed potatoes
1 large egg
1 tsp salt
350g all-purpose flour
Filling:
150g chopped cooked ham
150g mozzarella chopped
100g olives chopped
150g cream cheese
2 tbsp dry parsley or oregano chopped
Salt, pepper and parmesan cheese to taste
Directions:

Preheat the oven to 180ºC/350ºF.
In a mixing bowl, dissolve yeast in sugar. Add the warm milk and the fermentation flour, mix together and allow to rest covered for 15 minutes or let rise until doubled. Add the rest of ingredients and beat until smooth. Stir in enough flour to form soft dough. Turn out dough onto a floured surface and roll into a 16 x 12 inch rectangle. Spread the cream cheese and the rest of the filling over the dough.
Roll up and cut into 1 inch rounds. Place, on a greased baking sheet and let it rise again till doubles. When dough is ready, brush top with egg wash and sprinkle some parmesan cheese.
Bake for 30 minutes or until golden brown. Remove from pan to a wire rack. Serve warm.