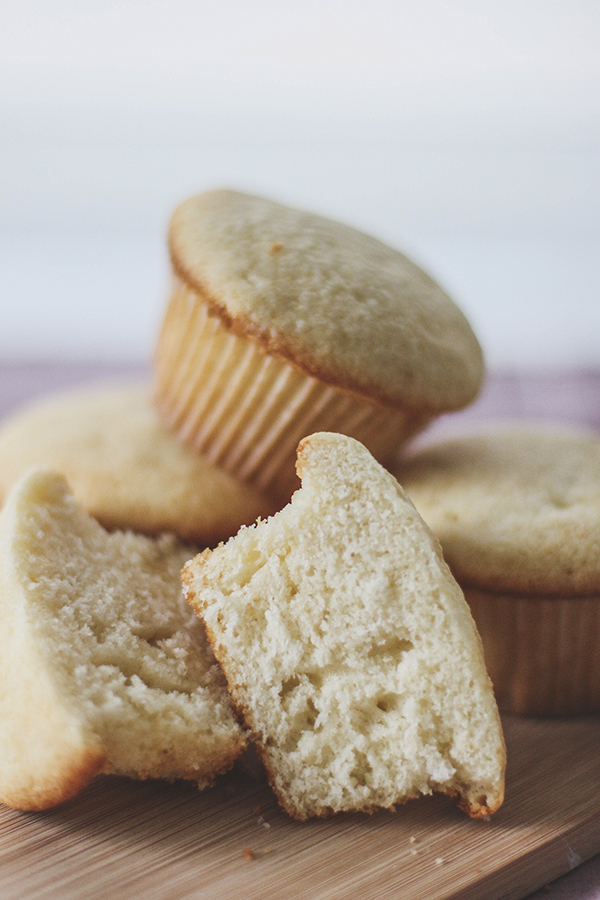 Yuuummy!! These cupcakes are soooo good!!! They are probably the FLUFFIEST cupcakes I have ever baked!! It's impossible to eat just one. And the recipe is super easy and quick. I'm sure they'll be a huge success at your home, you need to back it ASAP!
Fluffy Lemon Cupcakes
2017-04-07 14:16:20
Ingredients
05 eggs, room temperature
500g all-purpose flour
250g unsalted margarine or butter, room temperature
400g sugar
1 tsp baking powder
300ml of milk
1 tbsp lemon zest
2 tbsp lemon juice
*Or substitute zest and juice for 2 tsp lemon extract
Instructions
Preheat the oven to 350°C. Line 24 cupcakes cups with paper liners.
Beat sugar and margarine in the mixer for about 3 minutes. Add the eggs, one by one, and beat after each addition. Beat until you have a light and fluffy mixture. Add the flour, milk and baking powder, and mix just until incorporated. Scoop the batter onto the cupcakes cups and bake until a toothpick inserted in the middle of a cupcake comes out clean, about 20 minutes. Cool for 5 minutes in the tin and then remove the cupcakes to a wire rack to cool completely.
Pam*B https://pamelabrandao.com/recipes/