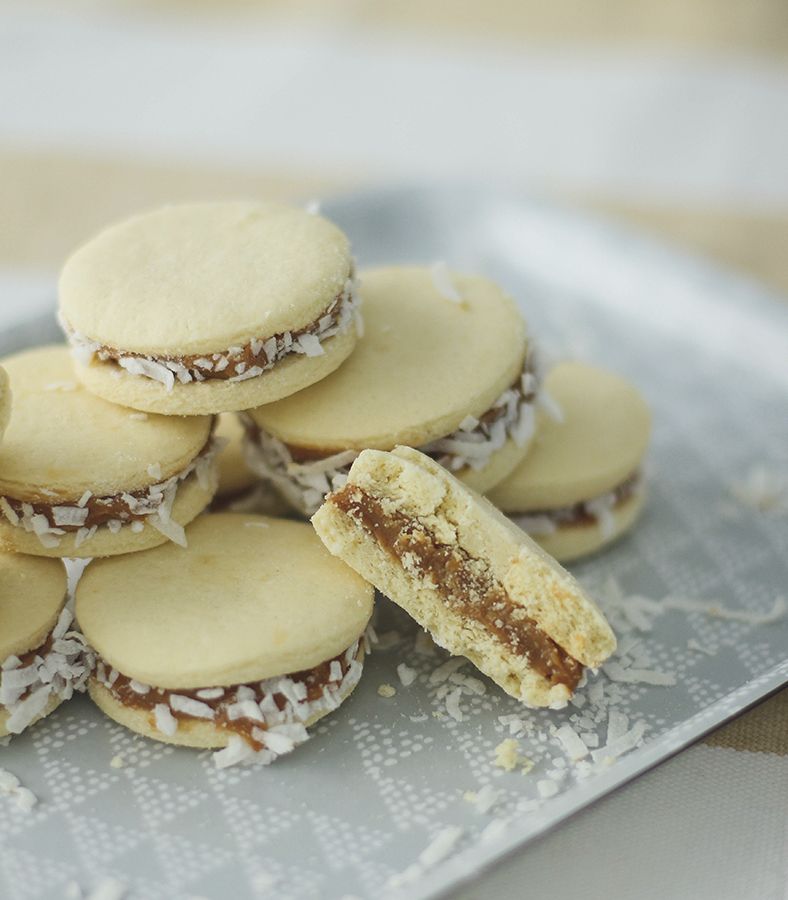 These alfajores are the easiest dessert on the world! If you have no skills in the kitchen, I guarantee you will be able to make them. It's a huge success with everyone, kids and adults.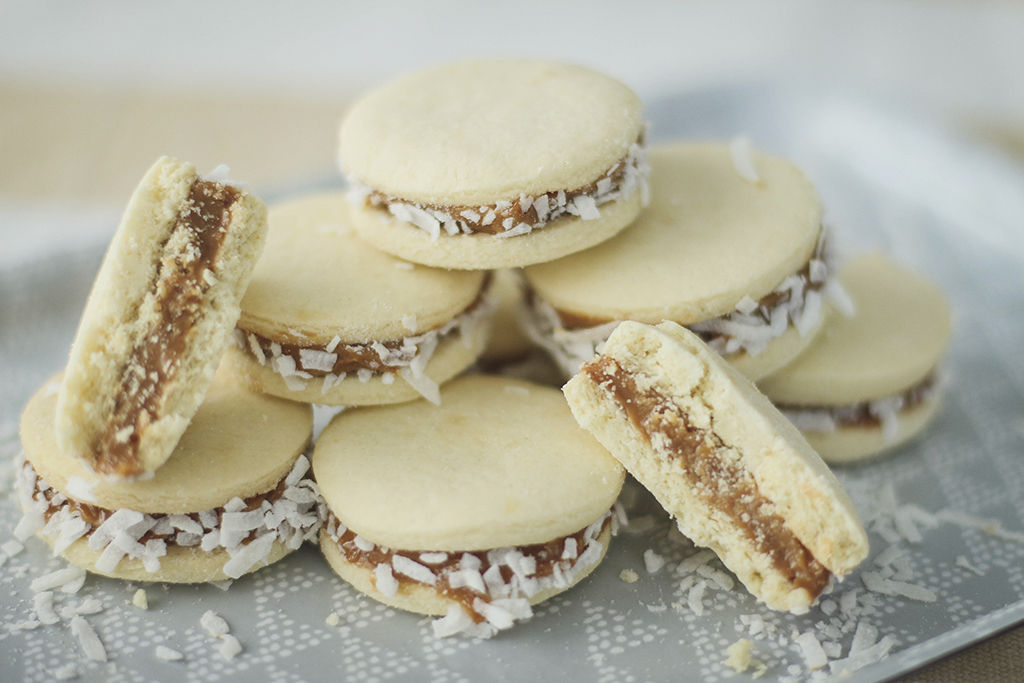 Alfajores de Dulce de Leche
2016-07-27 01:55:39
Ingredients
125g butter or margarine
75g sugar
150g corn starch
100g plain flour
2 egg yolks
2g of baking soda
Dulce de leche
Grated coconut
Lemon zest, orange zest or vanilla extract (optional)
Instructions
Beat butter with sugar until light and fluffy. Add egg yolks and if you want, you can add zest or vanilla extract for some flavor. Finally, add the dry ingredients and work the dough with your hands until smooth. Open the dough 0.1 inches thick on a floured surface and cut several circles. Place them in a baking sheet and bake in preheated oven at 180°C/350°F for about 7 minutes. Remove from the oven and let cool on a wire rack. Spoon a circle with dulce de leche, close it with another circle and then roll them in the coconut.
Pam*B https://pamelabrandao.com/recipes/