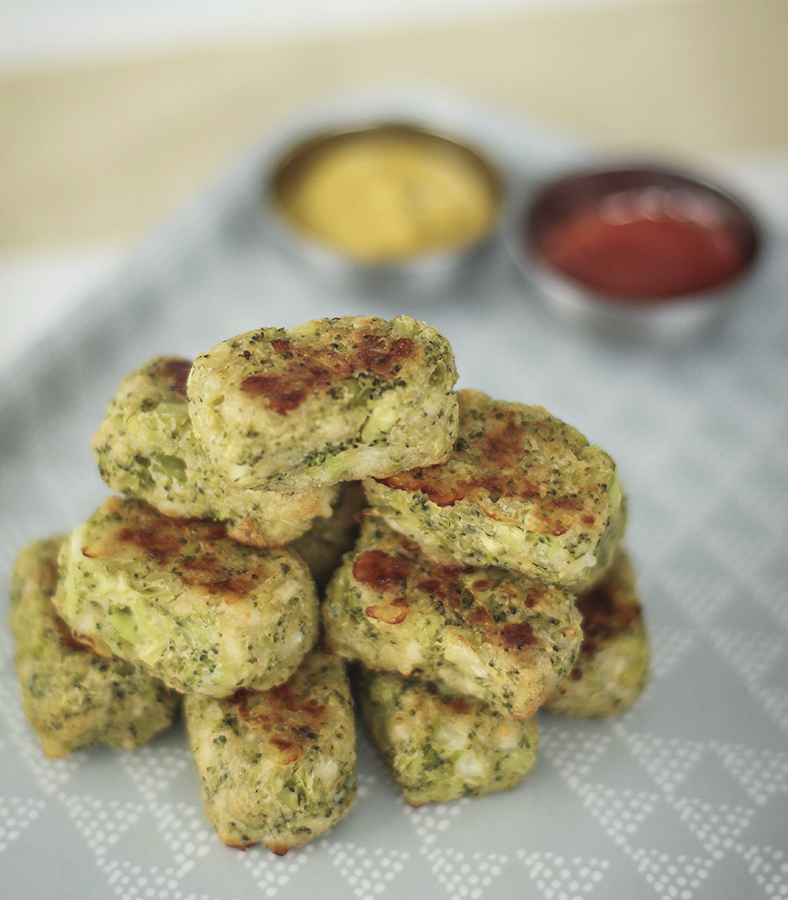 Broccoli is a healthy food and it's very important for our body. And this recipe is a delicious way to include it in your diet. Kids usually don't like broccoli, but I guarantee that if you bake these tots for them, they will change their minds. This recipe is super easy, quick and deliciously healthy. It's a great snack for the kids or perfect for when you have friends over. Everyone will love them, I promise!!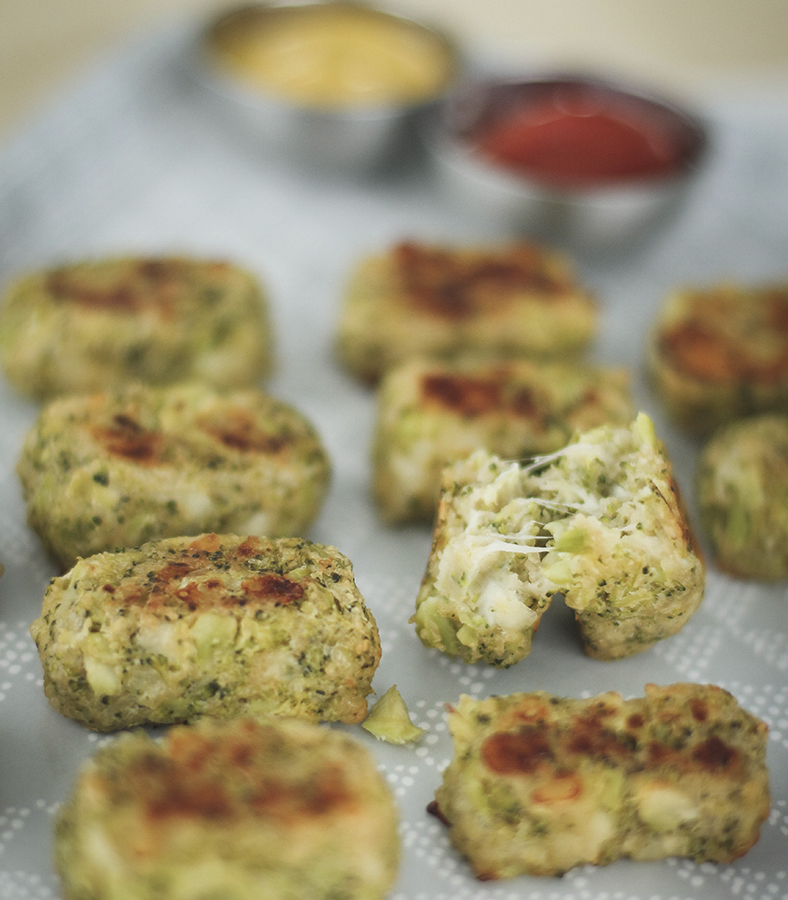 Broccoli and Cheese Tots
2016-07-26 21:08:30
Ingredients
12 ounces broccoli
1/4 cup green onions, thinly sliced
2 garlic cloves, minced
2/3 cup grated cheese (I used mozzarella)
1 large egg, beaten
2/3 cup bread crumbs
2 tsp hot sauce
Salt to taste
Instructions
Preheat the oven to 400°F. Line a baking sheet with parchment paper and set aside. Blanch the broccoli in boiling water for 2 minutes then immediately shock with cold tap water or an ice bath. Drain very, very well.
Chop finely and mix throughly with the egg, green onions, cheese, hot sauce and bread crumbs. Season generously with salt and pepper. Scoop about 1.5 tablespoons of mix into your hands and shape into a tater-tot shape. It helps if you keep your hands wet while you're shaping. Place on your prepared baking sheet. Repeat until all the tots are made.
Bake until golden brown and crispy, 18-20 minutes, turning the sheet half way. Remove from the oven and enjoy hot with ketchup, mustard, hot sauce or sriracha!
Pam*B https://pamelabrandao.com/recipes/