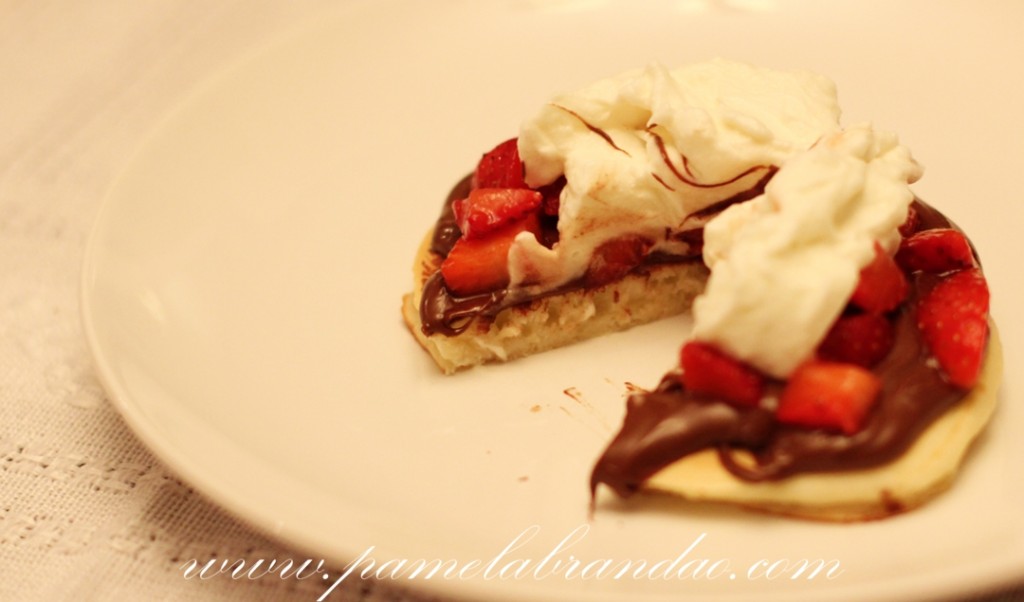 Yummy, yummy, yummy these pancakes are amazig!!! I've tried several others recipes for pancakes, but I always wanted one to was fluffy. And looking for a recipe on the internet I found this one. Simply delicious!!! There's nothing better than a warm pancake, topped with lots of nutella, strawberries and whipped cream on top, OMG. I think you have notice how good it was right? So go and make it, and stop drooling on the screen… hehe. Oh, and double, triple, quadruple the recipe because one is too, little and if you want to leave it even lighter, use buttermilk.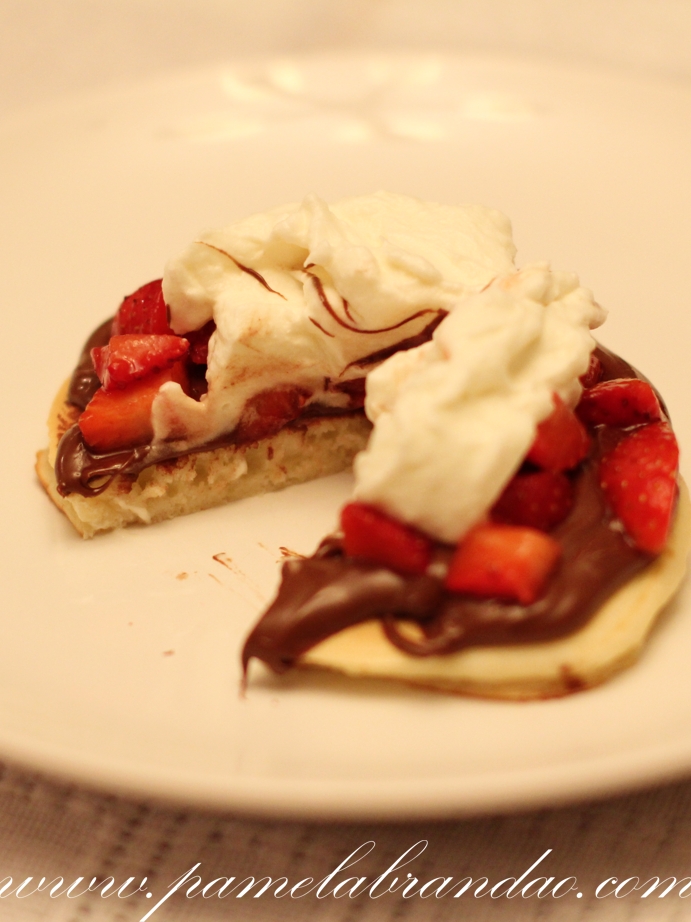 Fluffy Pancakes
Ingredients:
1 cup flour
1 (tsp) baking powder
1 pinch of salt
1 cup milk or buttermilk
1 egg, separate the yolk from the white
2 tbsp of icing sugar
1 tbsp of vegetable oil
Directions:
Sift and mix flour, baking powder and salt and set aside.
In another bowl, whisk the yolks, sugar, milk and oil. Beat well and add the flour mixture. Mix until incorporated.
Beat the egg whites and gently with a spoon, incorporate it into the dough.
Heat a frying pan over medium to medium-high heat and pour the batter in the desired size. Cook until bubbles appear on the surface, flip the pancake and cook until it has browned.