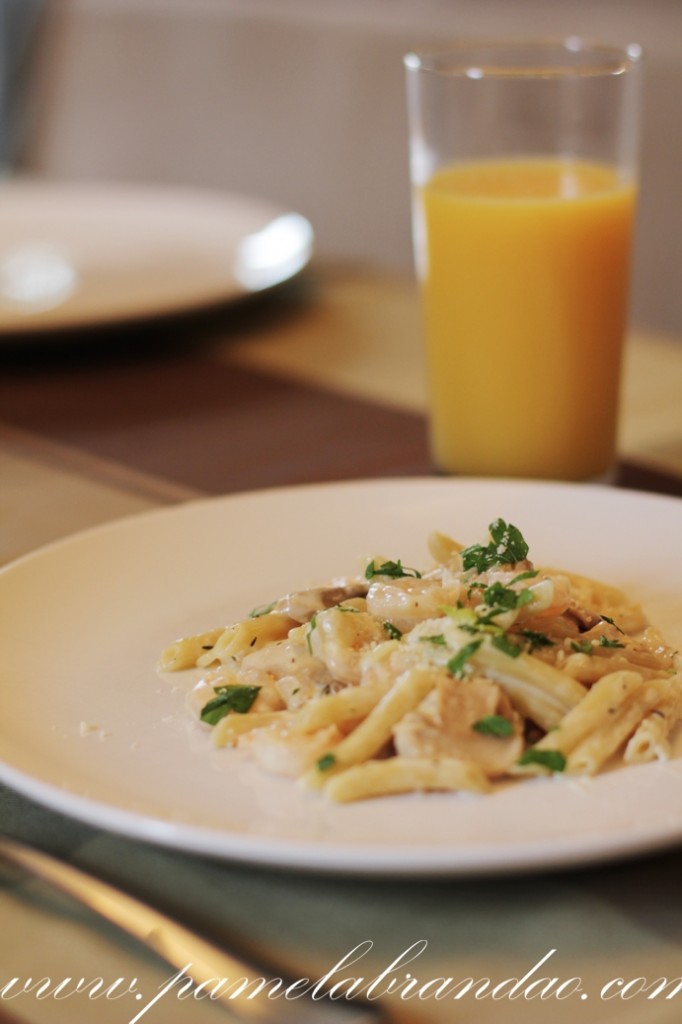 Yummy, who visits my site all the time may have noticed that if I don't post a dessert recipe, usually I post a recipe for an easy and delicious pasta. So keeping the traditions, hehe, I bring you another delicious pasta recipe, super easy, fast that I found here. I guarantee you will love it.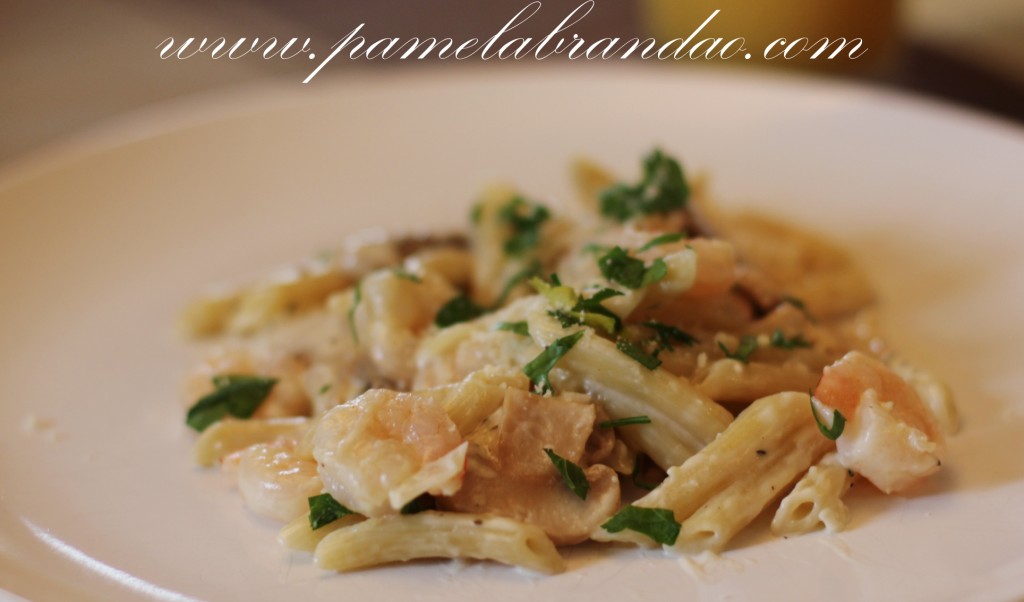 Creamy Shrimp Scampi Pasta
Ingredients:
1 lb 31-40 count shrimp, peeled, deveined, and cut into thirds
2 tbsp butter
8 oz sliced mushrooms
1 small onion diced
1/3 cup white wine
2/3 cup heavy cream
1 1/2 tsp fresh thyme
1 tbsp minced garlic
1 tsp cayenne pepper
1/4 cup lemon juice
2/3 cup shredded parmesan cheese
salt to taste
1 lb pasta cooked per package directions
Directions:
Heat butter over medium high heat, add mushrooms, onion, thyme, and garlic and saute til mushrooms are soft and starting to brown. Add white wine, lemon juice, and shrimp and cook until shrimp are white. Add cream and cayenne and allow to very gently simmer for approx. 5 mins. Finally mix in the parmesan cheese and stir until cheese is completely melted and has become a part of the sauce.
Combine sauce and pasta, mix well, and ENJOY!