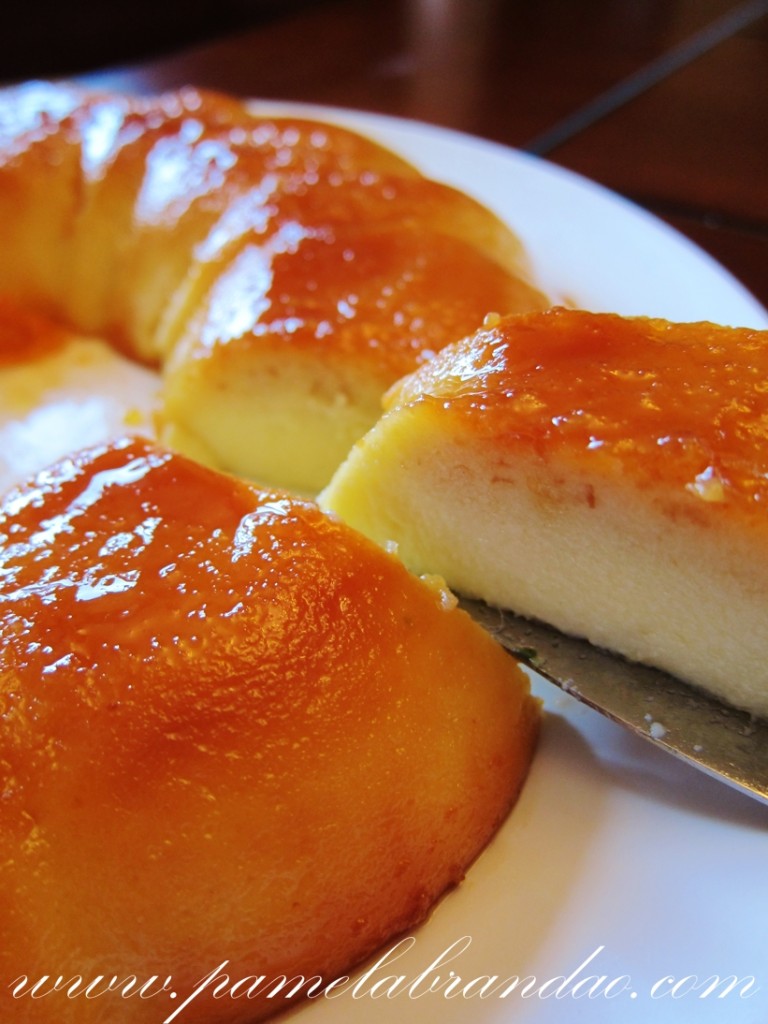 Hi guys, here it is another super easy recipe for you. This recipe I got from my mother, she saw it on TV and she baked it right away. She said that my dad and her ate it alone in less than 2 days… hehe. Then she told me to test it asap. I used a bread that I had here, nothing special, and it turned out great. OMG, this pudding is delicious, super easy, perfect for the old bread that you have and don't wanna throw away… hehe. The only problem I found was that the amount of syrup in the recipe was too little and I like the pudding "swimming" in syrup… hehe. So I'll give you the recipe with the amount of syrup increased.
Bread Pudding
Ingredients:
4 eggs
1/2 liter of milk
7 to 8 teaspoons of sugar
100g of bread of your choice
Zest of 1 lemon (or other essence to your taste)
Syrup:
1 cup of sugar
1/2 cup hot water
Direction:
Preheat oven to 350°F.
Syrup:
In a wide pan, melt the sugar until golden. Add the hot water and stir with a spoon. Boil to dissolve the sugar cubes and until the syrup thickens. Grease a cake pan with hole in middle with the syrup and set aside.
Pudding:
Beat eggs, milk, bread, lemon zest and sugar in a blender for three minutes. Pour the mixture into the pan, over the syrup, cover with foil and bake in a water bath for 40-50 minutes or until a toothpick test comes out clean. Take to the refrigerator to cool and unmold it after.