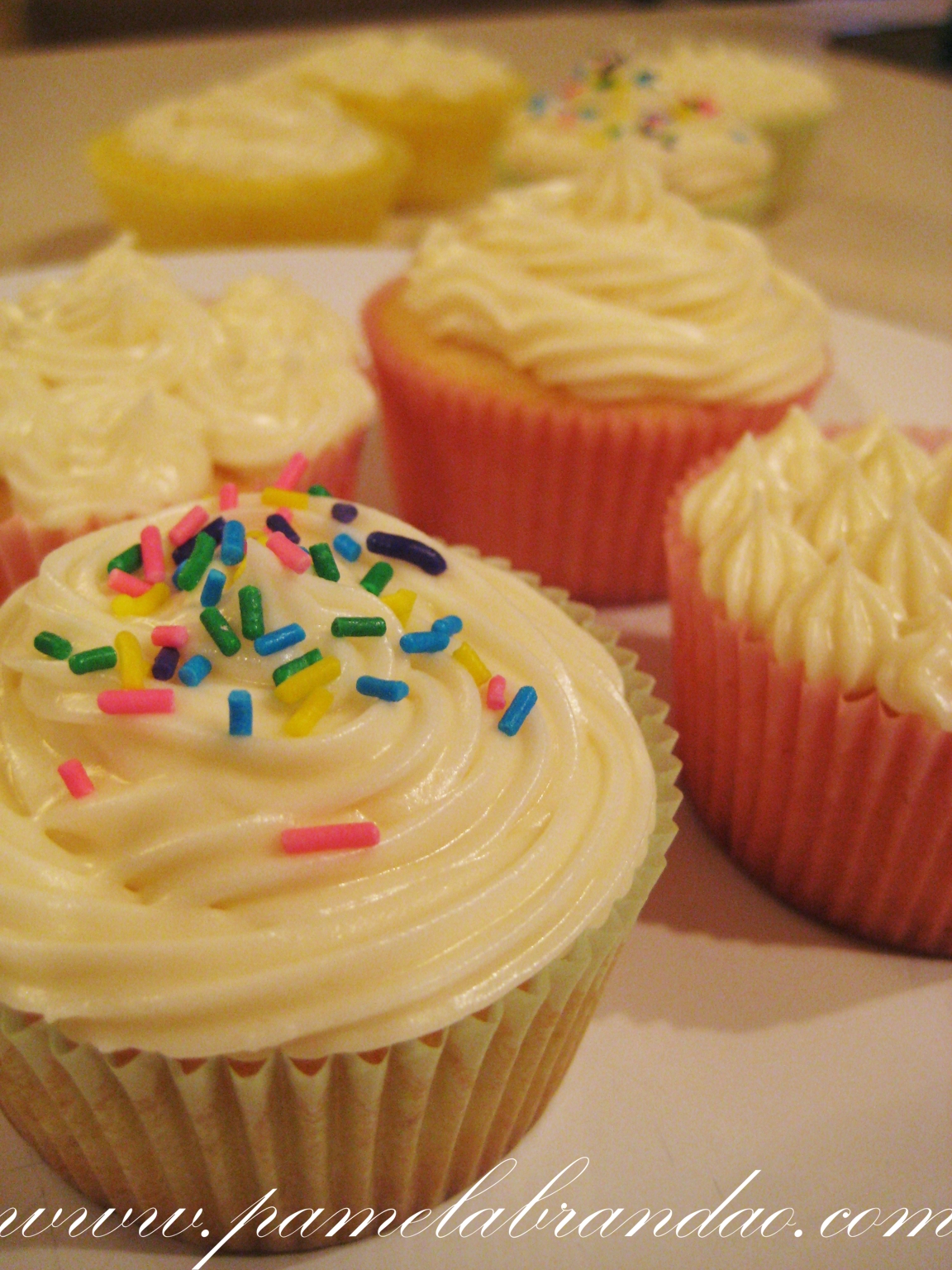 Huh? Another cupcake recipe? But what can I do if that's what the majority wants? hehe. This recipe I found here and found it perfect for getting on the list of my recipes of cupcakes. For me the cupcake is delicious and super soft, I think is one of the softest I've ever done. And with the white chocolate cream cheese frosting , it gets even better. I found it perfect for decorating because it is all white and it's great to receive any hint of color. So for anyone looking for a very traditional cupcake, this is the one.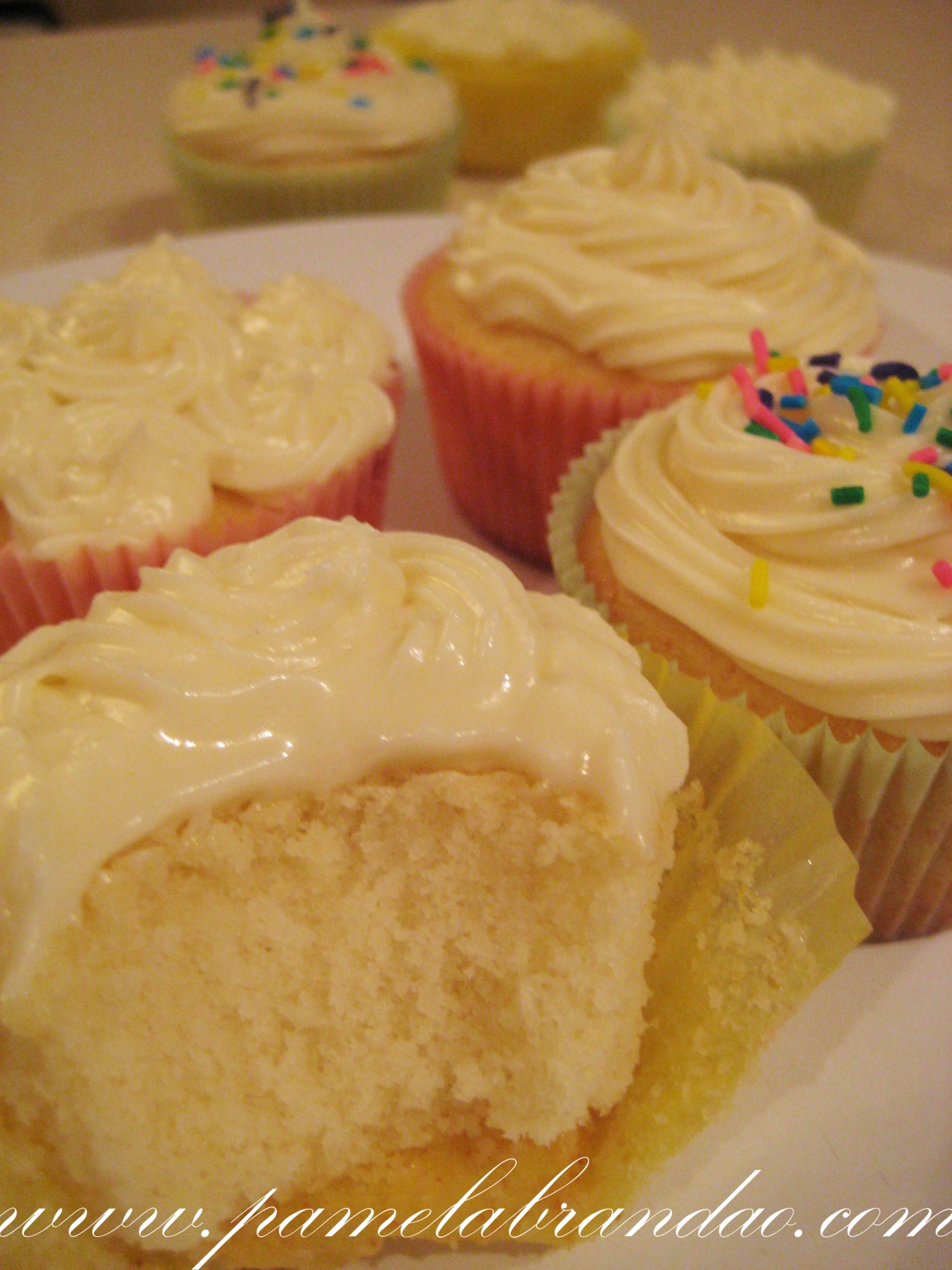 White Chocolate Cupcakes
±16 cupcakes
Ingredients:
1 1/2 cups all purpose flour
1 tsp baking powder
1/2 tsp salt
1/3 cup butter, softened
3/4 cup sugar
2 large eggs
4-oz white chocolate, chopped
1 tsp vanilla extract
1 cup plus 1 tbsp milk
White Chocolate Cream Cheese Frosting:
4-oz cream cheese, room temperature
1/4 cup butter, room temperature
1-oz white chocolate, melted and slightly cooled
1 tsp vanilla extract
3 tsp milk or cream
2-3 cups confectioners' sugar
Directions:
Preheat oven to 325F. Line muffin pans with cupcake liners.
In a medium bowl, whisk together flour, baking powder and salt. Set aside.
In a small, microwave-safe bowl, melt the chopped white chocolate by heating it in 30 second intervals in the microwave. Stir well with a fork between each interval and cook only until the chocolate is smooth when stirred.
In a large bowl, cream together butter and sugar until light. Beat in eggs one at a time, followed by melted white chocolate and vanilla extract. Working in two or three additions, alternate adding in some of the milk and some of the flour mixture, ending with a final addition of flour. Mix until just incorporated and no streaks of flour remain.
Divide batter evenly into prepared muffin cups.
Bake at 325F for 20-23 minutes until a tester comes out clean and the tops spring back when lightly pressed with a fingertip.
Cool on a wire rack.
For the frosting:
In a large mixing bowl, cream together cream cheese, butter and melted white chocolate. Beat in vanilla and milk, then add in the confectioners' sugar gradually until the frosting reaches your desired consistency (make it a bit stiffer if you wish to pipe it onto the cupcakes instead of spreading it with a knife).
Spread frosting onto cupcakes with a knife, or transfer to a pastry bag fitted with a wide tip and pipe onto cooled cupcakes.