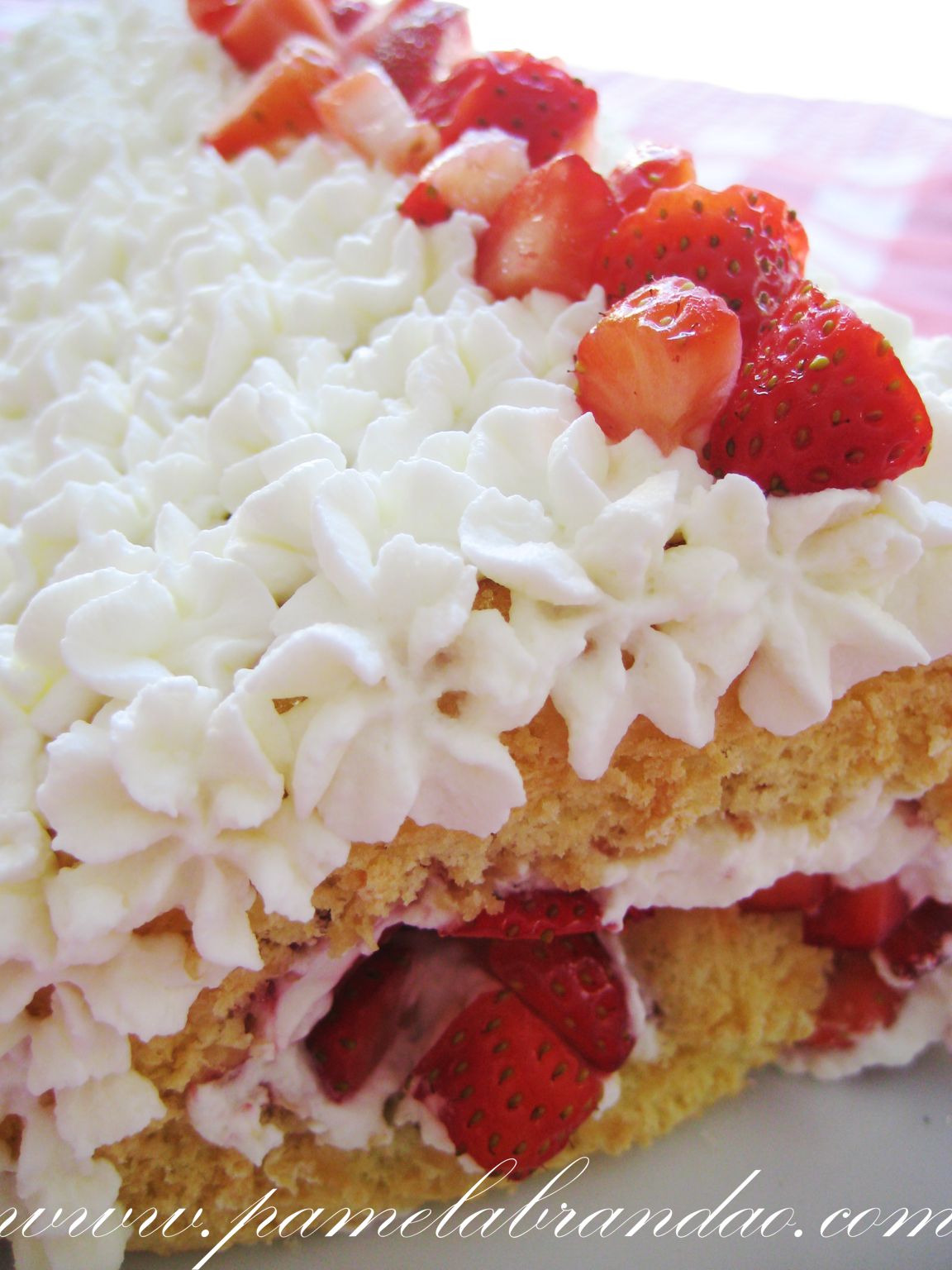 This is another recipe that I made long time ago, and I got it from the book "The Essential Book of Desserts." I first made this recipe when I started to test some recipes, and when I didn't even had a recipe blog. But I don't know why I never made it again. But a while back, I saw some beautiful strawberries in the supermarket and I remembered this recipe so I decided that I had to make it. Yummy, yummy, yummy, absolutely delicious, why did I take so long to make it again. The recipe is delicious, the roll is super, super soft, and the best is that it's super easy and quick to do. The cool thing is that you can also use any fruit and jam you want, it depends on your taste, and next time I'll test with dulce de leche … yummy… just imagine…OMG. And this time I throw a challenge, want to see if I find someone who will not like this recipe … haha…it is veeeeery good.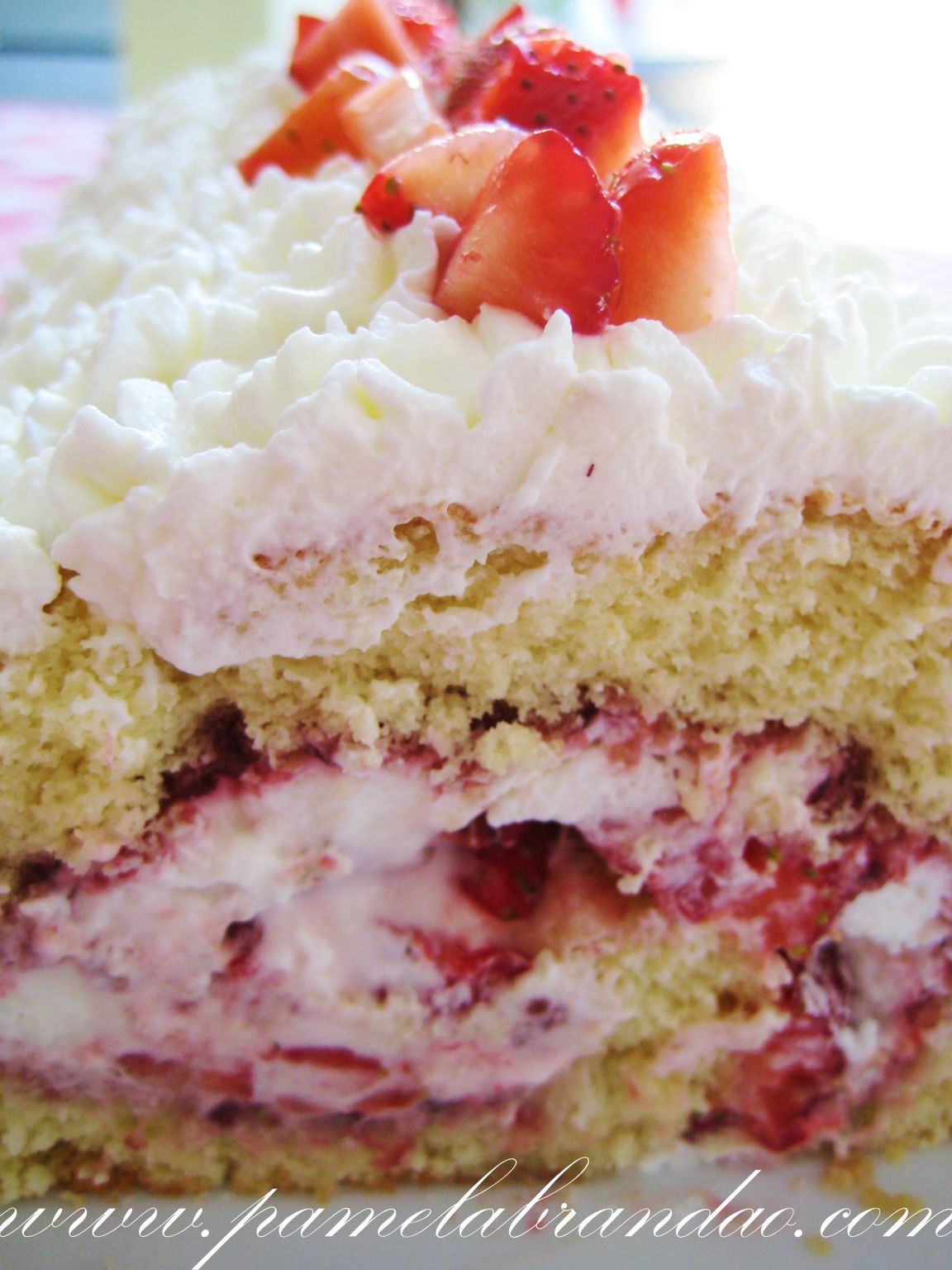 Strawberry Roll
Ingredients:
3 eggs, separated
125g granulated sugar, plus 2 tbsp
90g self-rising flour
2 tbsp hot water
Filling:
160g strawberry jam
185ml whipping cream
250g strawberry, chopped
Directions:
Preheat the oven at 400°F. Line it with buttered foil or buttered parchment paper a 25x30cm pan.
Beat egg whites and add the sugar gradually. Add the egg yolks, beat after each addition, and beat until it thickens. Add the flour and 2 tbsp of hot water. Pour batter into pan an bake for 8 to 10 minutes or until it gets firm and light brown.
Lay out a 30x35cm parchment paper over a towel, and sprinkle it with sugar. Turn the roll out on the paper. Take off the paper or foil. Cut away crusty edges. Roll the cake up in the towel, and leave it to cool.
Filling:
Whip the cream with 1 tbsp of sugar. Unroll the cake. Spread with the jam, the whipped cream, the strawberries and roll up again. Leave it to cool in the refrigerator.