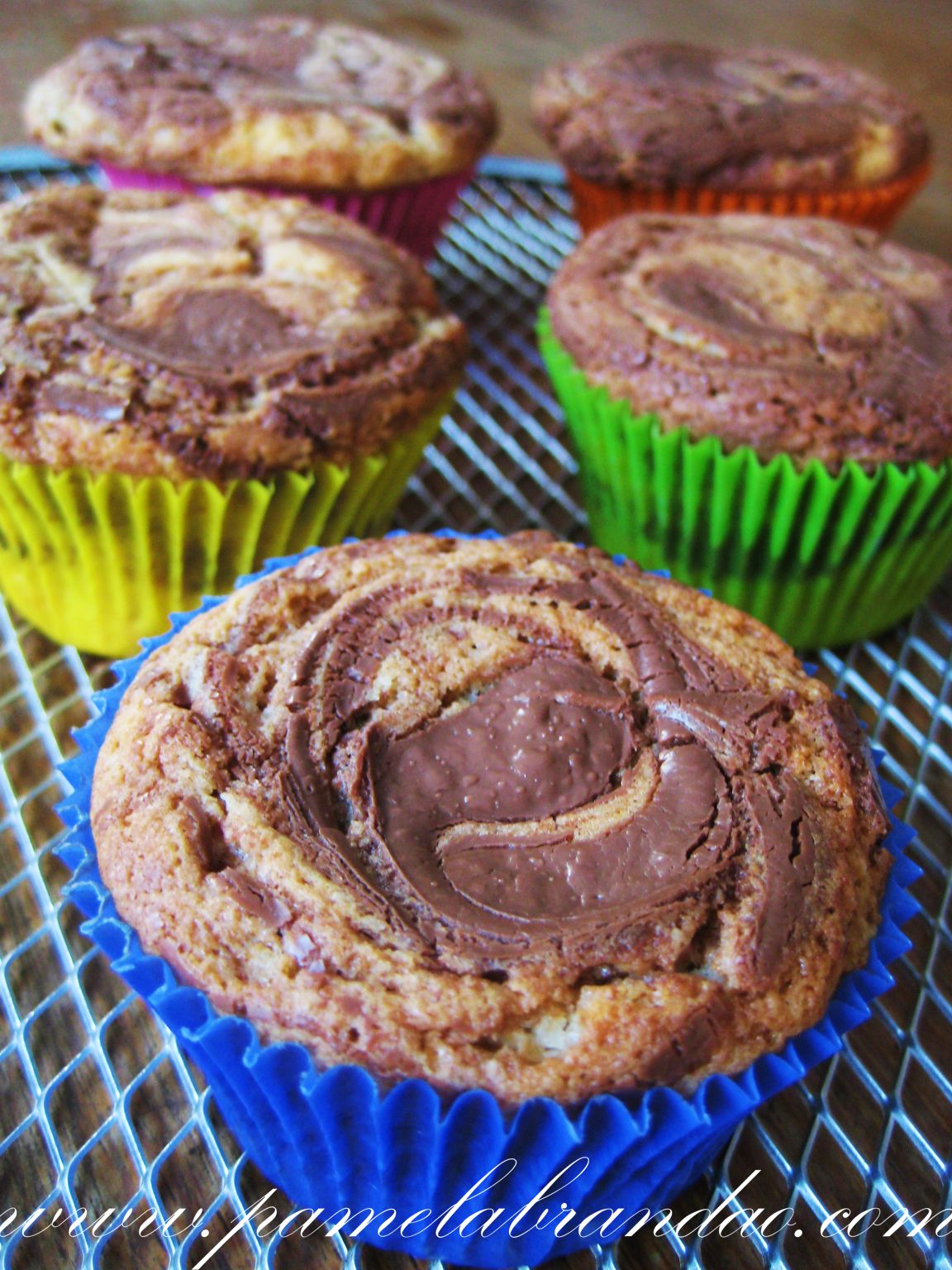 Hi everybody, I've made these cupcakes several times since I saw it in Cinara's blog, but I don't know why until today, I never took pictures to post it here. I think it's because I never had enough time, cause they disappear very fast … hehe. They are delicious, of course, cause it's impossible not to be since they are covered with Nutella, right? The nutella on top of the cupcakes leaves a crunch topping and the nutella inside gets all creamy, so good. And I'm very generous, I use a lot of nutella and I advise you to do the same, because you won't regret it. And best of all, these cupcakes are easy, fast, smooth, fragrant and delicious…hehe.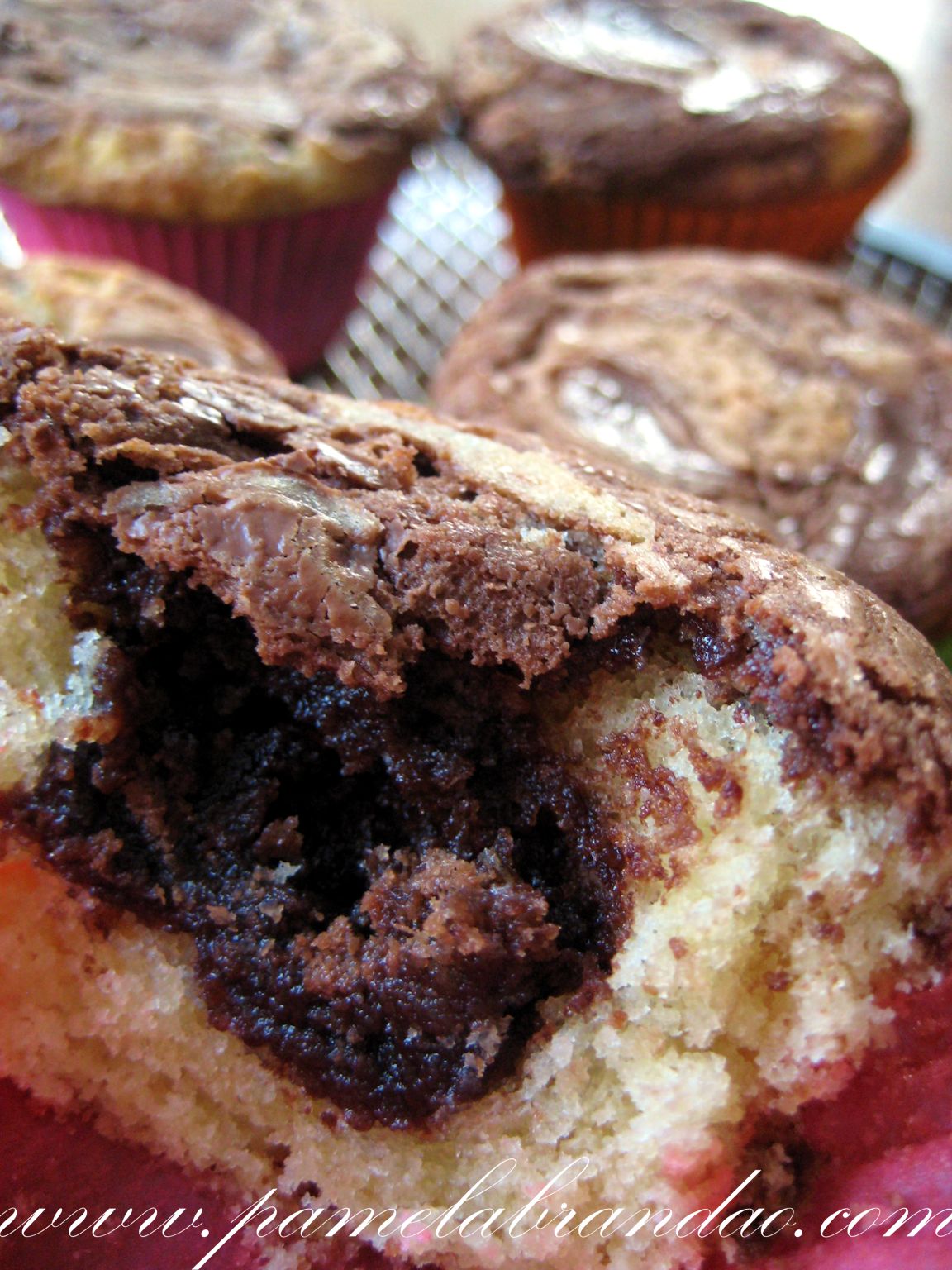 Nutella Frosted Cupcakes
Makes 12
Ingredients:
10 tbsp(140 grams) butter, softened
3/4 cup white sugar
3 eggs
1/2 tsp vanilla
1 3/4 cups (200 grams) sifted ap flour
1/4 tsp salt
2 tsp baking powder
Nutella, approx. 1/3 cup
Directions:
Preheat oven to 325F. Line 12 muffin tins with paper liners.
Cream together butter and sugar until light, 2 minutes. Add in eggs one at a time, until fully incorporated. Don't worry if the batter doesn't look smooth. Add vanilla. Stir in flour, salt and baking powder until batter is uniform and no flour remains.
Using an ice cream scoop, fill each muffin liner with batter. They should be 3/4 full, if you're not using a scoop. Top each cake with 1 1/2 tsp Nutella. Swirl Nutella in with a toothpick, making sure to fold a bit of batter up over the nutella.
Bake for 20 minutes.
Remove to a wire rack to cool completely.