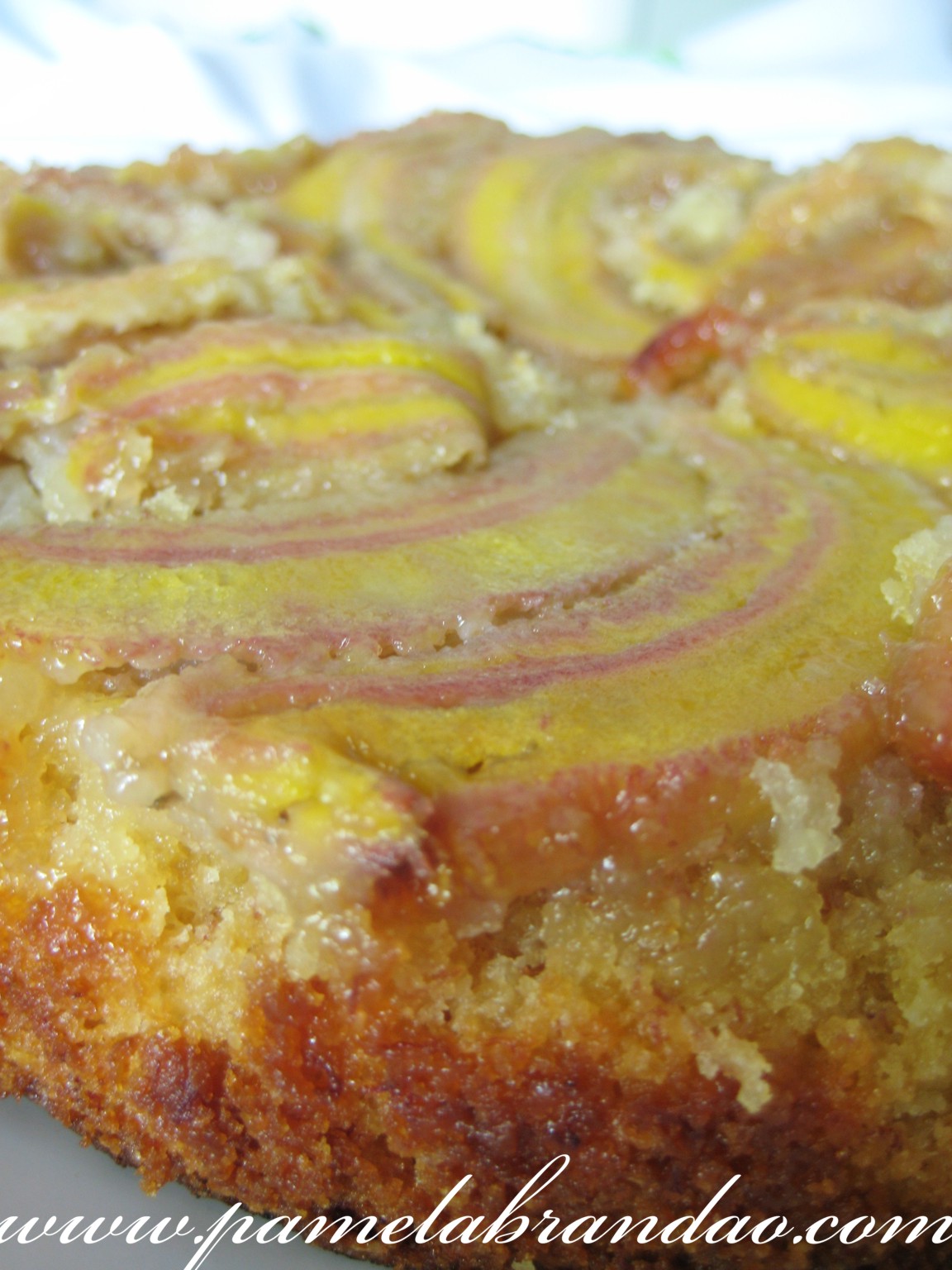 Yummy, this cake is delicious, do you know when you eat a cake piece by piece and when you see you ate almost the entire cake? haha, so this cake is like that, you eat everything without noticing it. I found this recipe in this book that I have The Essential Dessert Cookbook. The cake is DELICIOUS, but be careful not to eat everything and feel guilty after…haha.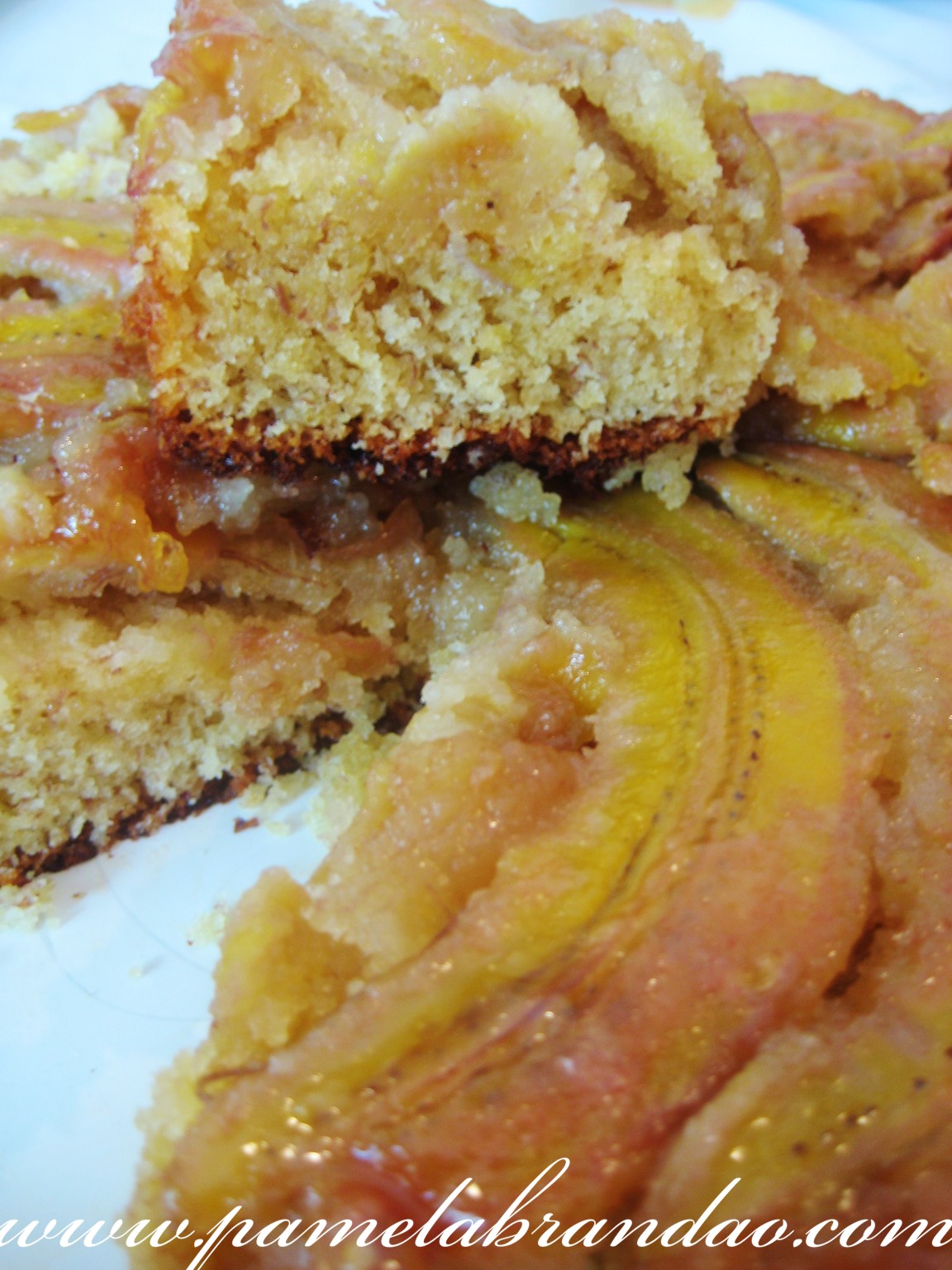 Upside-Down Banana Cake
Ingredients:
Topping:
50g (1-3/4oz) melted butter
1/3 cup (60g/2oz) soft brown sugar
6 ripe large bananas, halved lenghtways
Cake:
125g (4oz) softened butter
1-1/4 cup (230g/7-1/2oz) soft brown sugar, extra
2 eggs, lightly beaten
1-1/2 cup (185g/6oz) self-raising flour
1 tsp baking powder
2 large bananas, mashed
Directions:
Preheat the oven to moderate 180°C/350°F. Grease and line a 8 inch square cake tin, pour the melted butter over the base of the tin and sprinkle with the sugar. Arrange the bananas cut-side-down over the sugar.
Cream the butter and teh extra sugar until lightly and fluffy. Add the eggs gradually, beating well after each addition. Sift the flour and baking powder into a bowl, then fold into the cake mixture with the mashed banana. Carefully spread into the tin. Bake for 45 minutes, or until a skewer comes out clean when inserted in the center of the cake. Tour out while still war.
Note: The bananas must be very ripe or they will not be tender and squashy when cooked.