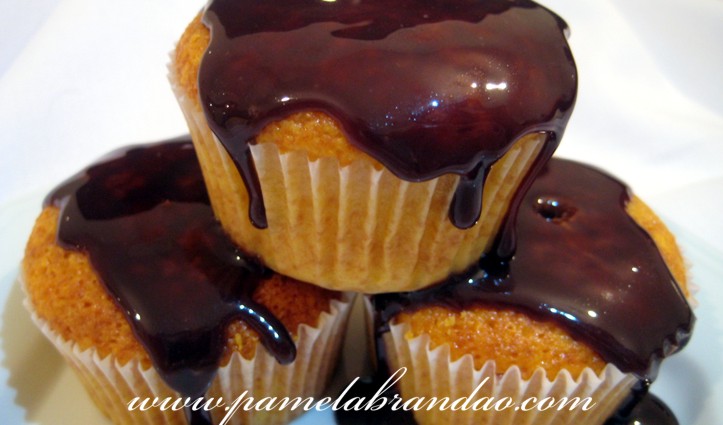 I love this recipe, usually I make cakes with it but this time I decided to make cupcakes. They are delicious, and easier to eat than a cake, perfect size and cute. I think it is a great idea for the kids, they will love and you can say that you baked the cupcakes for them and not for you…haha.
Carrot Cupcake with Chocolate Frosting
(20 muffins)
Ingredients:
Cupcake:
125g (1 – 1/2) chopped carrots
130g (1 cup) all purpose flour
160g (1 cup) sugar
2 eggs
100ml vegetable oil
1/2 tbsp baking powder
one small pinch of salt
Frosting:
2 tbsp sweetened cocoa powder
5 tbsp sugar
1 tbsp butter
1/2 cup of milk
Directions:
Preheat the oven to 180ºC/355ºF. Grease and flour a 30cm round pan. Place all the ingredients in a blender and blend for a couple of minutes until you get a creamy mixture. Pour into the prepared pan and bake for 45-50 minutes or until a skewer comes out clean.
For the icing: mix all the ingredients in a small saucepan and cook over high heat until it boils. Poure it over the cake when is still hot.