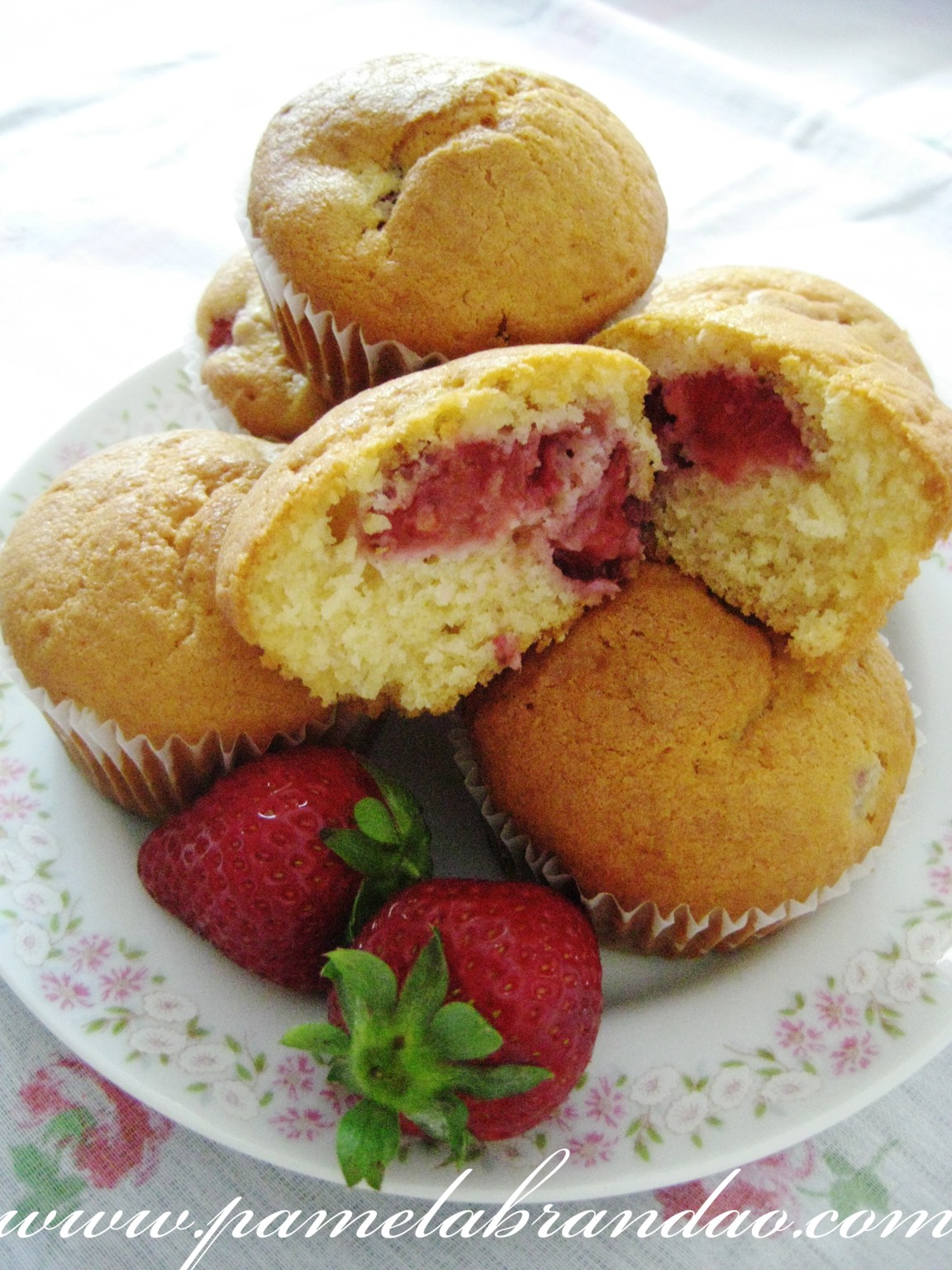 It has a while that I made them. As I had some strawberries left from the last cake that I made, I wanted to make something with them, and nothing more easy, fast and delicious then cupcakes. Cakes with yogurt or cream cheese are always moist, mild and the gentle sourness makes them not so sweet. Fresh strawberries add interesting texture and more flavour to these cupcakes. So, these cupcakes are delicious, soft and perfect. I got the recipe here.
Strawberry Yogurt Cupcake
Ingredients:
(± 12 cupcakes)
115g butter, softened
110g white sugar
1 teaspoon vanilla extract
2 eggs, small
250g all-purpose flour
1 teaspoon baking soda
1/2 teaspoon baking powder
1 cup plain yogurt
sliced strawberries (you may choose the quantity, just make sure not so much)
Directions:
Preheat the oven to 350oF/180o C.
In a large bowl, cream together the butter, sugar and vanilla until light and fluffy. Beat in the egg until smooth. In another bowl, combine the flour, baking soda, and baking powder; stir one-third of the flour mixture into the batter alternately with half of the the yogurt. Repeat this sequence, end with the flour. Gently fold in the sliced strawberry with a spatula. Divide the batter into the prepared 12 paper cups.
Bake for 35-40 minutes in the preheated oven, until a toothpick inserted into the cake comes out clean.