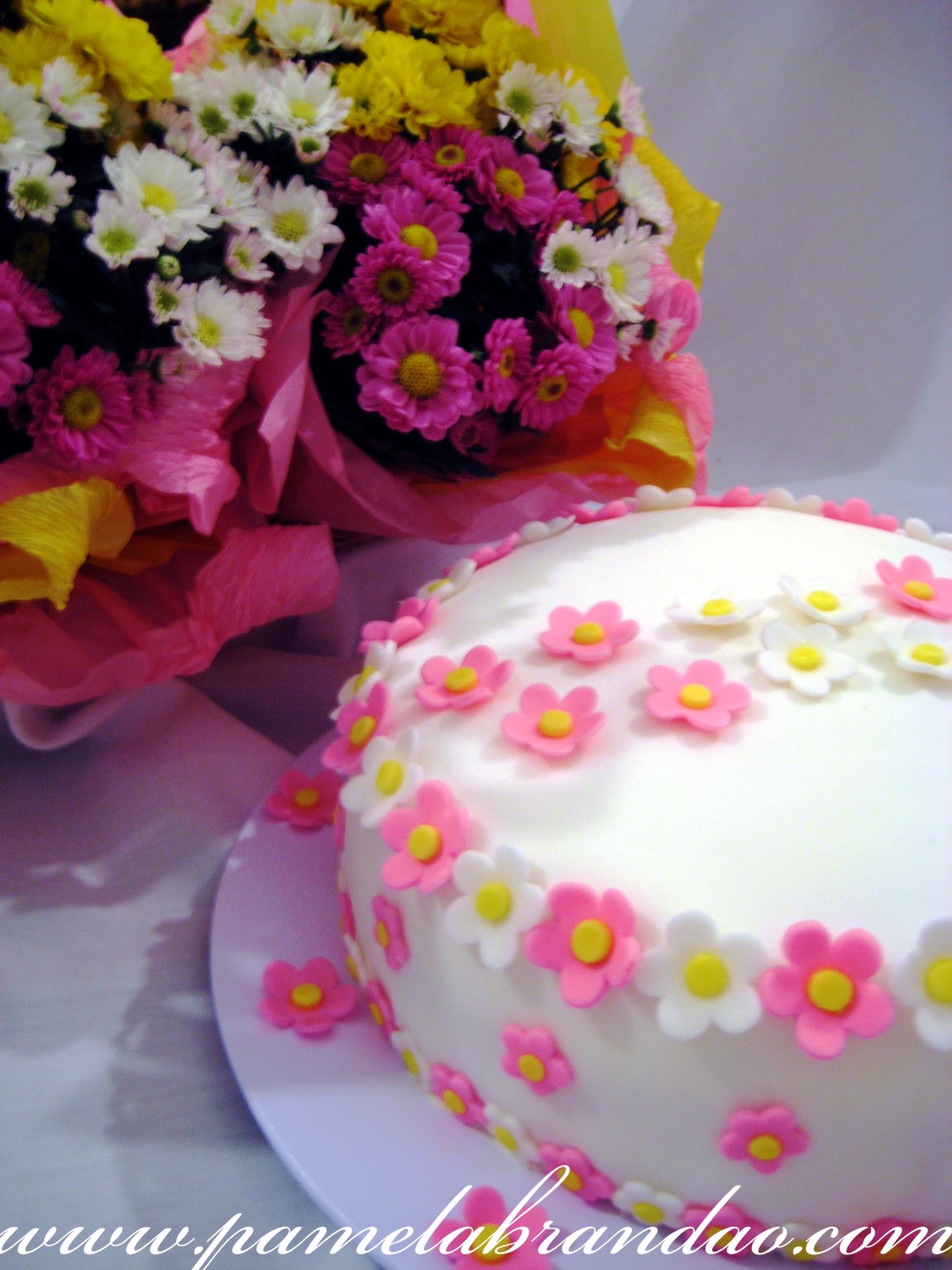 And to finish, five days after my sister birthday it is time to make my own birthday cake. This time I wanted to do something different and I found this recipe. And as my mother gave me beautiful flowers I decided to decorate my cake with flowers. I also didn't forget to make the usual Marie Biscuits Choco Balls, that everybody are crazy about it.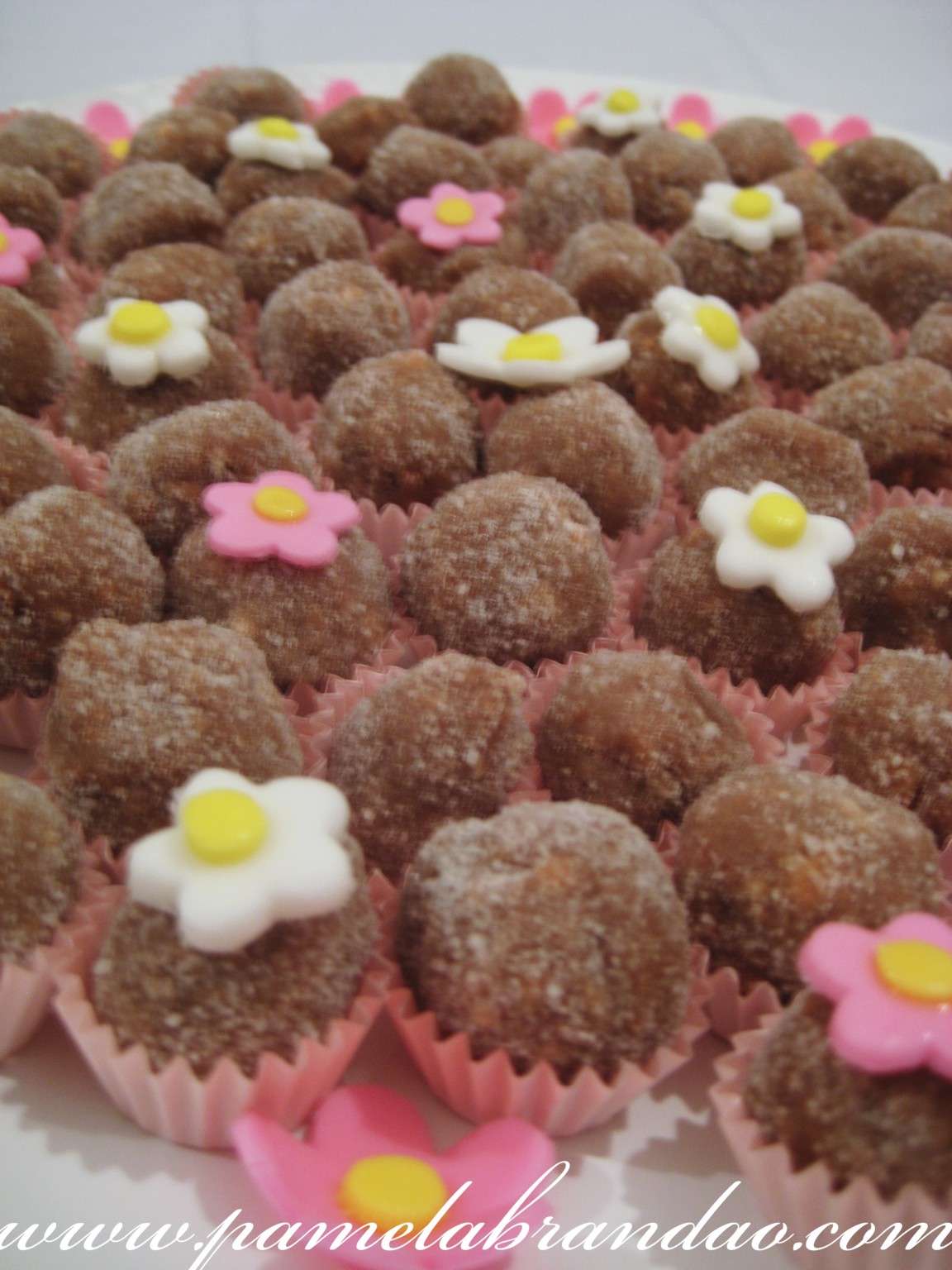 I forgot to take a picture from the inside of the cake so if you are curious, just click on the link where I got the recipe from.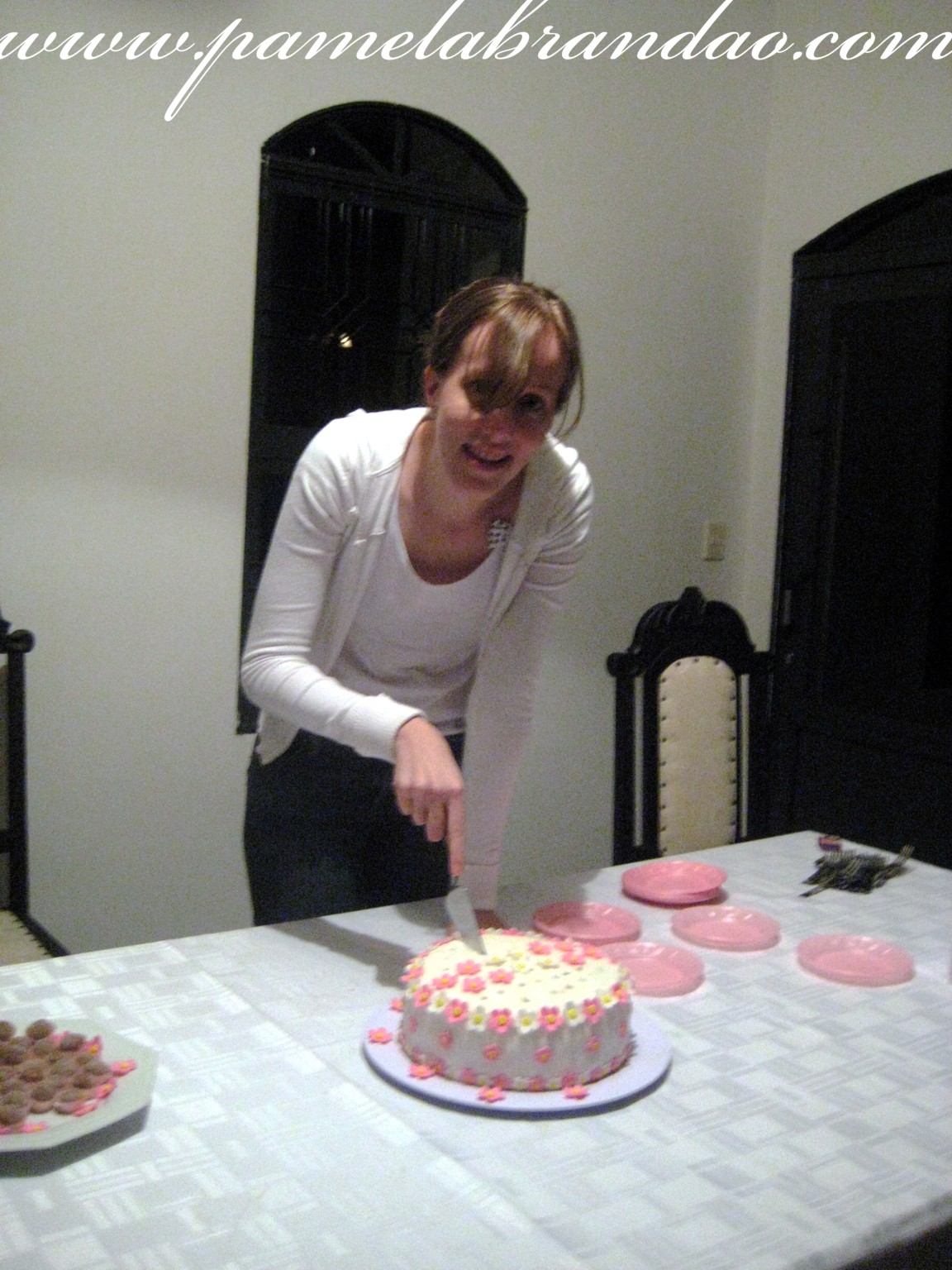 I think that the cake didn't turn out ok, because I made one and a half recipe and I don't think that I made the right conversions. I'll probably try this recipe one more time but I'll make only one recipe. But the most important was that my friends that I love came buy, and also other relatives. Now I just need to get used to my new age and to wait for the next one.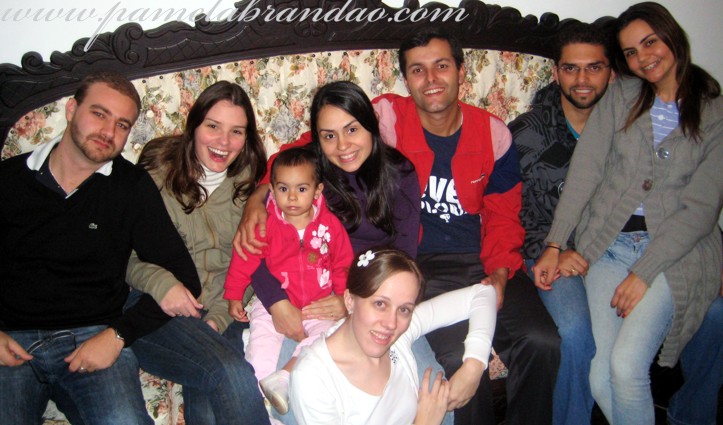 Strawberry Cake
Ingredients:
3/4 cup strawberry puree, room temperature (follows)**
1/4 cup milk, at room temperature
6 large egg whites, room temperature
1 Tbsp vanilla extract
2 1/4 cup cake flour, sifted
1 3/4 cup sugar
4 tsp baking powder
1 tsp salt
12 Tbsp unsalted butter (1 1/2 sticks), softened (not melted)
Directions:
Preheat oven to 350 degrees and prepare two 8 inch pans: line outside with heavy duty foil (I used Bake Even strips) and spray inside with baking spray with flour.
In small bowl, combine puree, milk, egg, vanilla and mix with fork until well blended. In bowl of stand mixer, add sifted flour, sugar, baking powder and salt and mix to combine. Continue beating at slow speed and add butter. Mix until combined and resembling moist crumbs.
Add liquids and beat at medium speed for about 1 minute or until full and evenly combined. Stop mixer to scrape down the sides of the bowl and hand beat for 30 more seconds. Divide the batter evenly among the pans and smooth tops.
Bake for about 25 minutes or until a toothpick inserted in the center comes out clean (time will vary). Let cakes rest in pan for about 10 minutes and turn out onto wire racks. Let cakes cool completely (about 2 hours).
**Strawberry puree
24oz frozen organic strawberries, thawed*
Thaw frozen strawberries in whatever form (sliced, whole, etc) and in whatever container/bag you have them in. Pour into a fine strainer placed over a bowl and let sit. Lightly toss the strawberries occasionally to remove any pockets of excess liquid. Reserve the liquid for another use or discard. Place strawberries in a food processor or blender and puree.
* You most certainly can use non-organic and you can use fresh strawberries if you don't have a stash of frozen strawberries in your freezer. Just hull, slice and toss with a teaspoon or two of sugar and cover. Let them sit at room temperature for a couple of hours, or until nice and juicy. Place strawberries in a food processor or blender and puree.
Use leftover puree to fill the cake or fold into the frosting, if desired. It's also fabulous spooned over ice cream… and eaten straight with a spoon.
Yields: Approx 1 1/4 cup strawberry puree