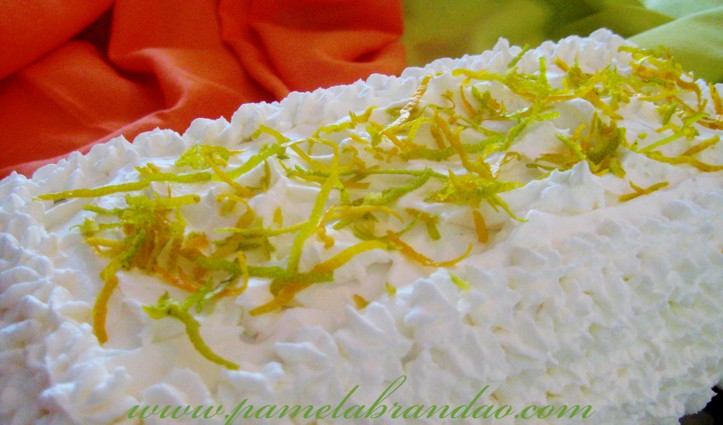 Since that I saw this recipe on a magazine I decided to make this cake, it is simple, fast and with that delicious orange with coconut taste. But I'll confess a thing, I let it burn a little bit, but nobody noticed it because I hid everything with the topping… hehe.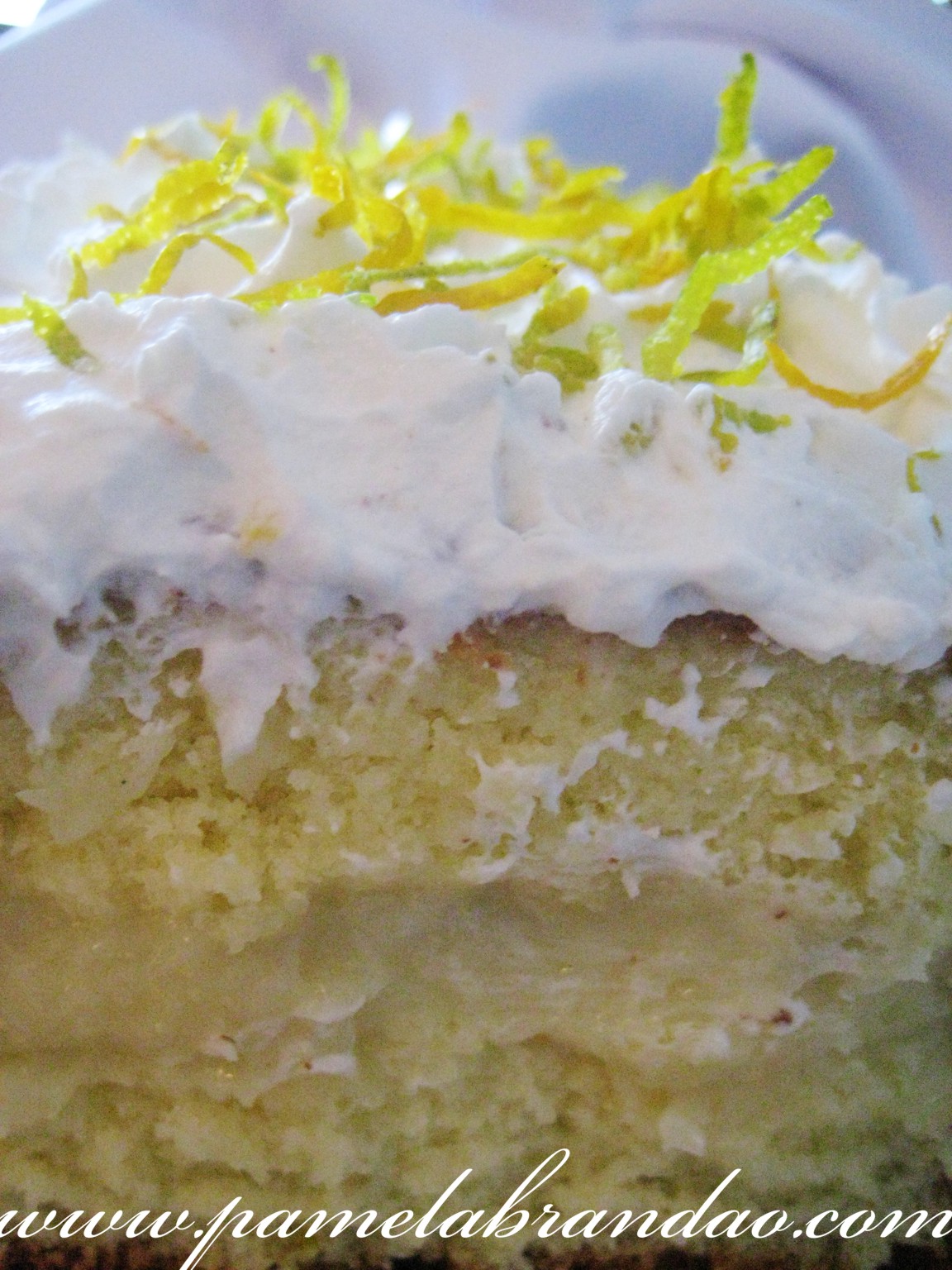 Orange Cake with Coconut Filling
Ingredients:
Cake:
4 eggs (separeted)
2 cups sugar
1 cup orange juice
2 cups all-purpose flour
1 tbsp baking powder
Filling:
1 can sweetened condensed milk
2 tbsp butter
1 tsp corn starch
200ml coconut milk
100 g grated coconut
150g whipping cream
Topping:
300 ml heavy cream
2 tbsp sugar
Orange zest
Directions:
Cake:
Preheat oven to 200°C. Grease a pan. Separate the eggs while they are still cold, and cover the whites and yolks with plastic wrap to prevent a film from forming on the egg yolks and the whites from drying out. Let the yolks and whites reach room temperature before using (this will take about 30 minutes). Having the yolks and whites at room temperature will ensure that the eggs reach their full volume when beaten.
Into a large mixing bowl, beat the egg yolks and butter with the sugar until smooth. Slowly add the orange juice, the flour and baking powder. In a clean bowl, whip the egg whites until foamy. Pour egg yolk mixture over whites, gently folding with a rubber spatula just until blended. Do not stir or beat. Pour into the prepared pan and bake for 30 to 40 minutes or until toothpick inserted in middle comes out clean. Cool in pan for 5 minutes before taking it out to cool completely on wire rack.
Filling:
In a saucepan over medium heat, heat the condensed milk, butter, grated coconut and the corn starch dissolved into the coconut milk. Beat with a whisk until the mixture thickens. Let it cool.
Topping:
Beat the heavy cream with the sugar until it forms peaks.
To Assemble the Cake:
Line a baking sheet with parchment paper and place a wire rack over it. Using a serrated knife, cut the cake in half horizontally. (If necessary, shave off any uneven pieces of cake with a serrated knife so that it is smooth and even on all sides.) Place the bottom layer on a round of cardboard and set it on the wire rack. Spread the filling evenly on top of the layer.Top with a second layer of cake. Spread the the topping evenly over the entire cake. Led to the refrigerator until serving time. Decorate with orange zest.