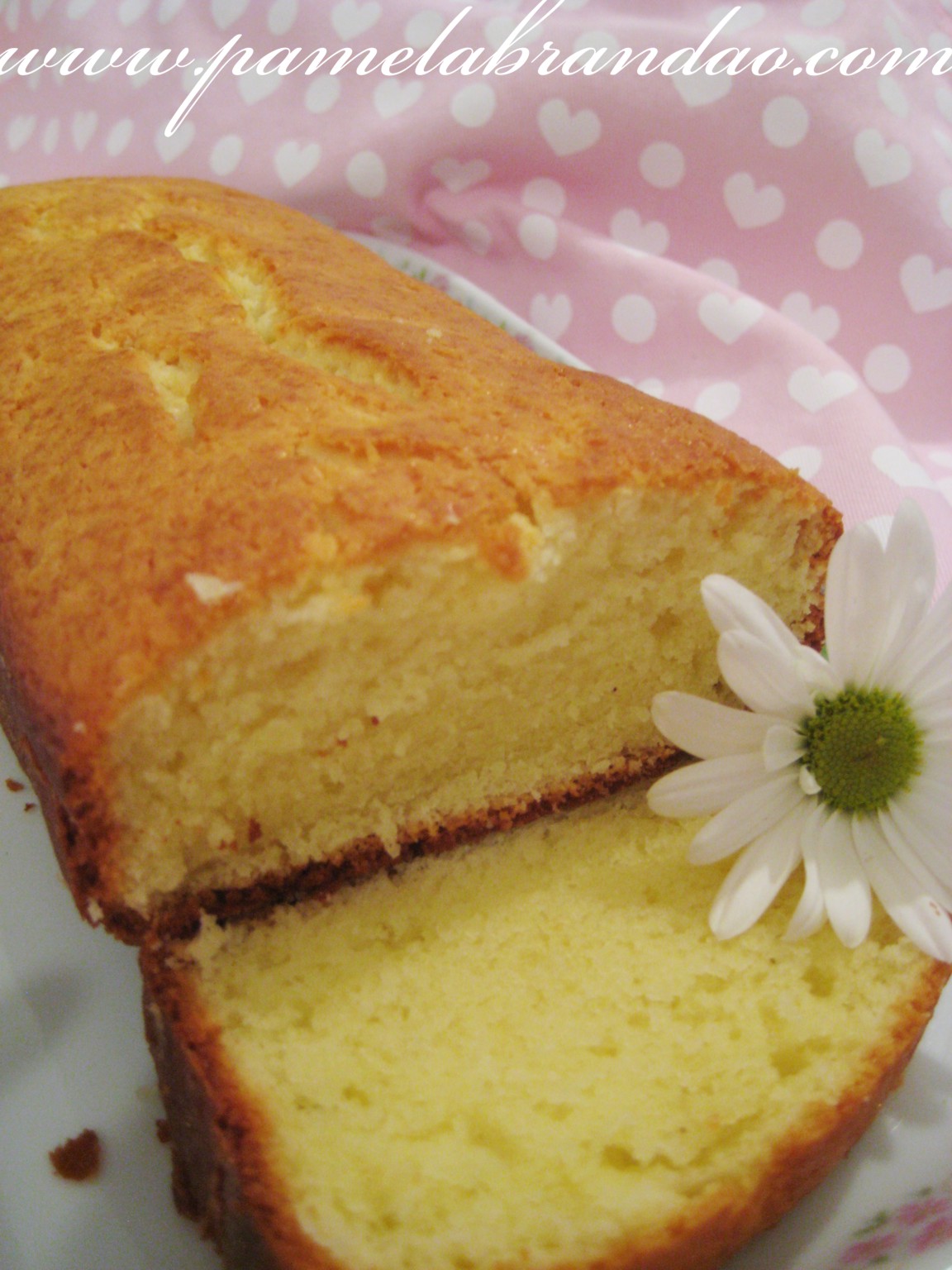 After the first test of cake with cream cheese, I decided to continue trying recipes, and I found several in the Internet. This recipe I found here. What I can say is that the cakes with cream cheese are really delicious, before I only wanted to get rid of the excess of cream cheese in my refrigerator, but now I think about buying more cream cheese to make more recipes of this delicious cake. Delicious !!
Pound Cake
Ingredients:
2 sticks (225g) unsalted butter, softened, but not quite room temperature
1 8 ounce (225g) package of cream cheese, softened slightly
1 1/2 (285g) cups sugar
4 eggs
1 1/2 teaspoons pure vanilla extract
2 cups (250g) unbleached all-purpose flour
1 1/2 teaspoons baking powder
1 1/2 teaspoons kosher salt
confectioners' sugar for dusting
Directions:
Preheat oven to 325 degrees (165 degrees celsius). Spray four mini loaf pans with non-stick cooking spray, and place on a cookie sheet.
In a mixer fitted with the paddle attachment, cream together butter and cream cheese. Pour in sugar and mix until smooth. Add in eggs, one at a time, mixing well until each is incorporated.
While ingredients are mixing, whisk together four, baking powder, and salt in a separate bowl. Slowly add flour mixture to the wet ingredients.
Distribute batter evenly among the four pans and bake until a toothpick inserted in the center comes out clean, about 50-60 minutes. Let cool and dust with confectioners' sugar. Wrap any extras tightly in plastic wrap and freeze for up to one month.