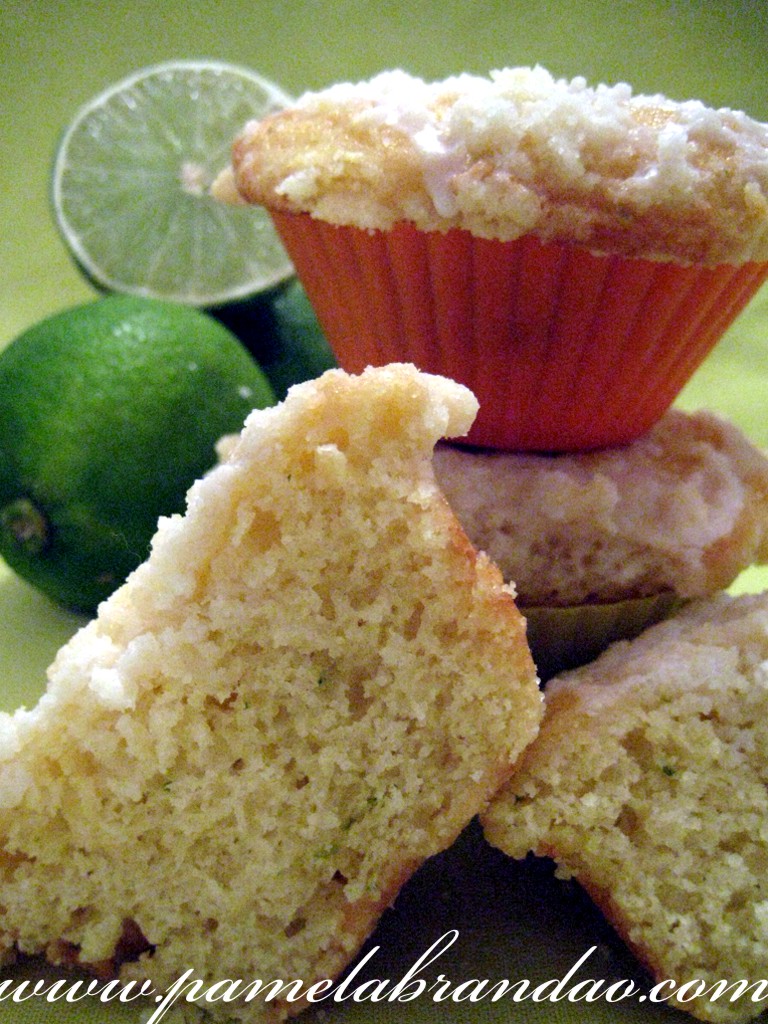 In these last days I was trying some muffins recipes, since the traditional one of vanilla with chocolate even one of passion fruit, I think that I'm trying to find the best recipes. But I think that I got fan of making muffin, it is so fast, and even more now that I bough silicone muffin cups, it is much more practical. And one of the recipes that I liked the most, was this one of lemon, delicious! I think that I am getting the conclusion that the recipes with yogurt are perhaps tastier, but I still have many recipes to test and if they are also delicious I'll post.
Lemon Muffins with Streusel
(8 muffins)
Ingredients:
For the Muffins:
1 cups all purpose flour
2/3 cups sugar
1 teaspoon baking powder
1/2 teaspoon baking soda
1/4 teaspoon salt
1 eggs
1/3 cup plain yogurt
1/3 cup butter, melted
1/2 tablespoons grated lemon peel
1/2 tablespoon lemon juice
For the Streusel:
1/4 cup all purpose flour
1/4 cup sugar
1 tablespoons cold butter
For the Glaze:
1/4 cup confectioners' sugar
1 tablespoons lemon juice
Directions:
Muffins:
In a large bowl, sift and combine the flour, sugar, baking soda, baking powder and salt. Set aside. In a medium bowl, whisk together the egg, yogurt, butter, lemon peel and lemon juice. Stir the wet ingredients into the dry ingredients. Mix, just until moistened. Grease or paper line muffin cups and fill the batter 3/4 full.
Streusel:
In a small bowl, combine flour, sugar and butter. Using your hands or a pastry blender, mix until it resembles coarse crumbs. Sprinkle the streusel over the batter.
Bake muffins at 350 degrees for about 22 minutes or until a toothpick inserted into the center of the muffin comes out clean. Cool for 5 minutes and remove onto a wire rack.
Glaze:
Mix together the confectioners' sugar and lemon juice and drizzle over muffins.