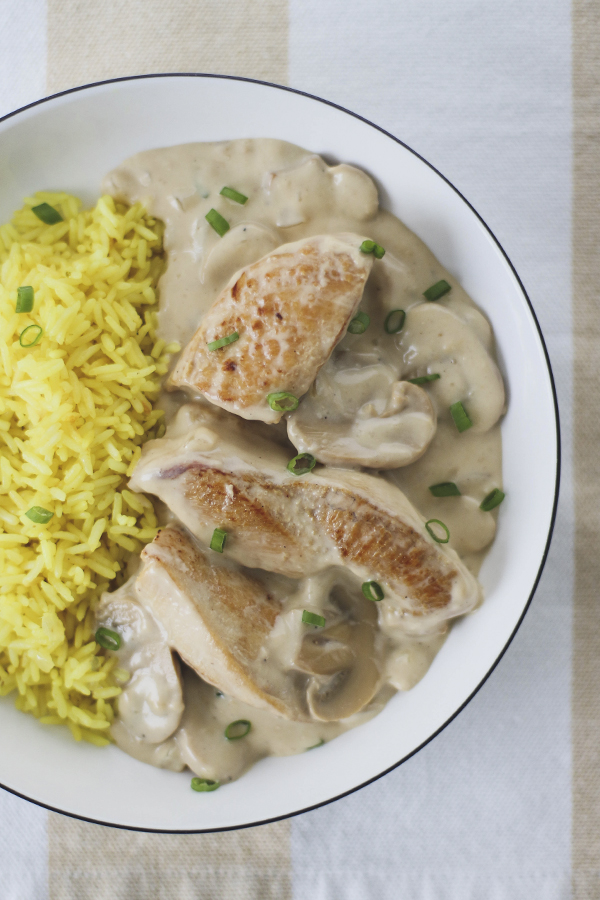 Hi guys, ready for an easy and delicious recipe? This chicken is so creamy and delicious, and it gets ready under 30 minutes! You just need one pan and few ingredients. The result is a delicious dish that is simple and packed with such amazing flavor. Bring those tasty restaurant meals to the comfort of you home.
Creamy Chicken and Mushroom Marsala
2018-01-10 14:48:11
Ingredients
4 boneless skinless chicken breasts, sliced
Salt and pepper to taste
2 tbsp olive oil
1 small onion, chopped
3 garlic cloves, minced
1 1/2 cups sliced mushrooms
1/2 cup Marsala wine
1/2 cup chicken broth
1 cup heavy whipping cream
1 tsp ground mustard
Juice of 1/2 lemon
Cornstarch or flour to thicken the sauce
Fresh chopped parsley for garnish
Instructions
In a large skillet over medium heat add 1 tablespoon olive oil to the pan. Add the chicken and lightly salt and pepper. Cook until lightly brown and cooked throughout. Remove chicken and set aside on plate.
Add 1 Tablespoon olive oil add the onion and garlic and sauté until soft. Add the mushrooms and sauté for 1-2 minutes. Add Marsala wine and bring to a boil over medium high heat for 1-2 minutes. This allows the alcohol to burn out. Add the chicken broth, heavy whipping cream and ground mustard. Bring to a boil and reduce heat and simmer for about 10 minutes or until it starts to thicken. Adjust salt and pepper to taste. If you want the sauce to be thicker, dissolve 1 tbsp of cornstarch and some sauce in a cup and add it to the pan. Add the lemon juice and place chicken back in the sauce and continue to simmer for about 1-2 minutes. Before serving, garnish it with fresh chopped parsley.
Adapted from The Recipe Critic
Pam*B https://pamelabrandao.com/recipes/