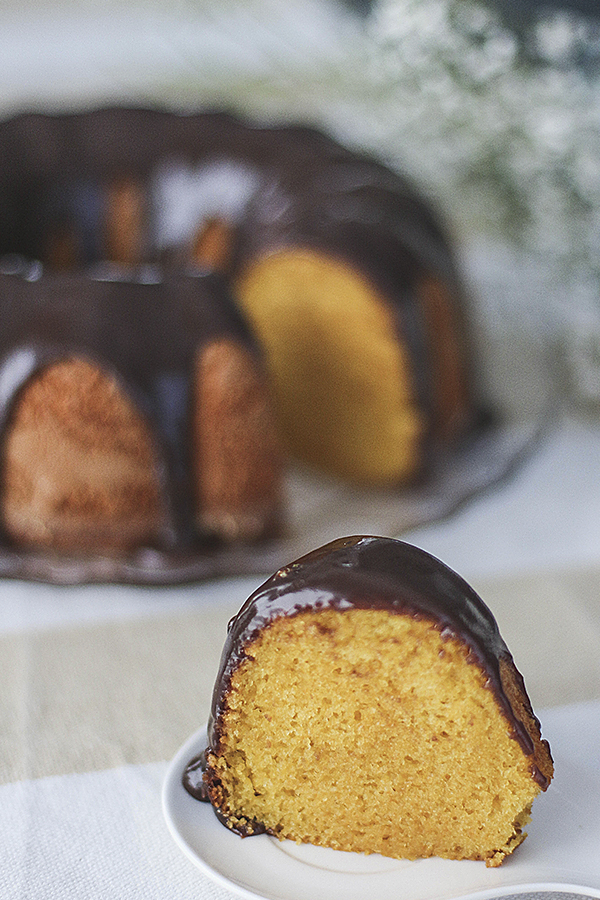 This is hands down my favourite carrot cake!! It's a Brazilian version and is one of the most common and loved cakes in Brazil. It's super soft and moist, the chocolate icing combines perfectly with it and its natural orange colour is beautiful. Everyone loves this cake, it's a huge success with everyone who taste it. I'm sure you'll love it too!!
The Best Carrot Cake Ever
2017-09-06 14:50:57
Ingredients
Cake
250 g chopped carrots
320 g sugar
4 eggs
200 ml vegetable oil
260 g all purpose flour
1 tbsp baking powder
1/4 tsp salt


Chocolate icing
4 tbsp sweetened cocoa powder
6 tbsp sugar
2 tbsp butter
1 cup of milk
Instructions
Preheat oven to 180ºC/350ºF. Grease and flour a bundt pan. In a blender, mix the carrots, eggs, sugar, oil for a couple of minutes until you get a creamy mixture. In a bowl, gently mix the carrot mixture with the flour, baking powder and salt. Pour the mixture in the prepared pan and bake for around 40 minutes or until a toothpick inserted in the center comes out clean.
For the icing: mix all the ingredients in a saucepan and cook over medium/high heat, stirring constantly, until mixture comes to a boil and thickens. Pour it over the cake when is still hot.
Pam*B https://pamelabrandao.com/recipes/