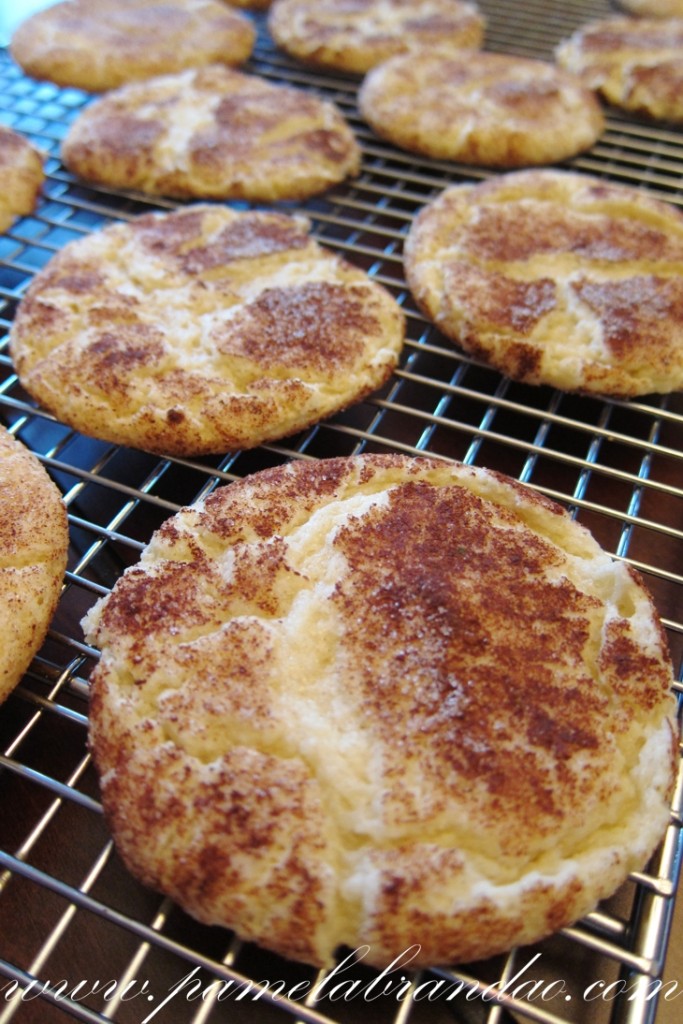 For those who already tried and loved the Snickerdoodle Muffins that I posted some time ago, you will love the cookies that have the same name. The recipe was taken from here and these cookies are super delicious, different from any other cookie you've ever experienced, both in flavor and in the way they are made​​.They are super light and fluffy, the whole time I get near them I can not resist and I pick one to eat…hehe. Perfect to eat with some tea in the afternoon, yummy you will be delighted. Oh and the recipe makes several cookies, so if you prefer to do half of the recipe.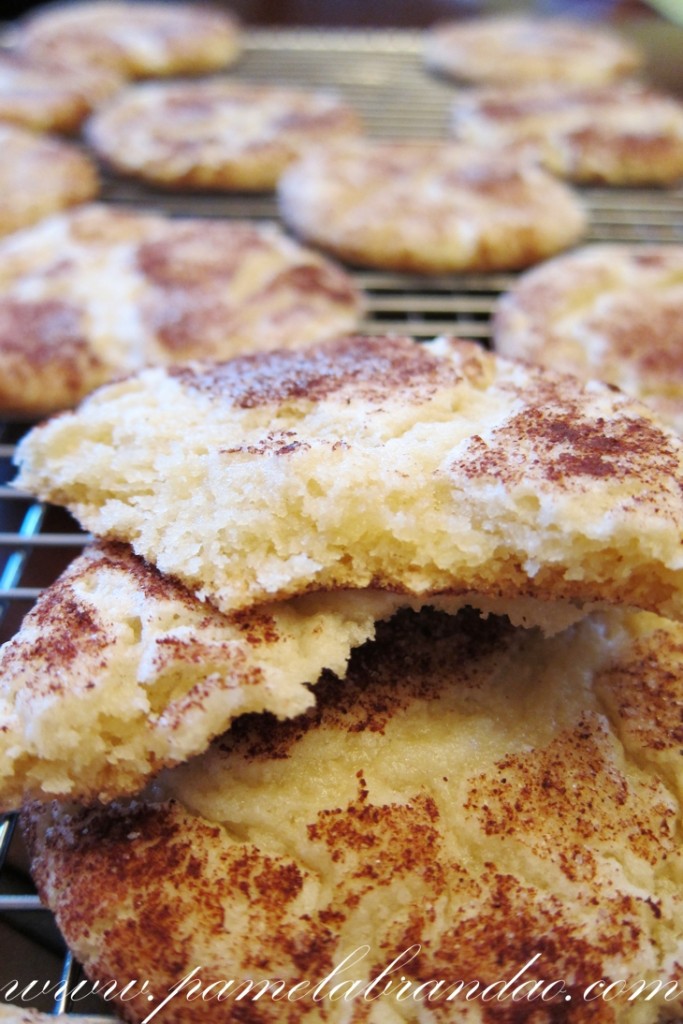 Snickerdoodles Cookies
Yield: About 4 dozen
Ingredients:
2 and 3/4 cups flour
2 teaspoons cream of tartar
1 teaspoon baking soda
1/4 teaspoon salt
1 cup (2 sticks) unsalted butter, at room temperature
1 and 1/2 cups sugar
2 eggs
1 teaspoon vanilla extract
3 tablespoons sugar
1 tablespoon cinnamon
Directions:
Preheat oven to 350°F. Line baking sheets with parchment paper or a baking mat and put in refrigerator to chill.
Whisk together the flour, cream of tartar, baking soda and salt in a medium bowl. Set aside. Cream together the butter and sugar until pale and fluffy. Add the eggs, one at a time, beating well after each addition. Beat in the vanilla. Gradually stir in the flour mixture, beating on low speed just until the flour is blended. Chill the dough for at least 30 minutes. In the meantime, mix together the sugar and cinnamon in a small bowl. Scoop 1-inch balls of dough and roll in the cinnamon and sugar mixture to coat. Place on chilled cookie sheet about 2 inches apart and bake for 10 minutes. Chill the dough and cookie sheets between batches. Let cookies set on baking sheet for 2-3 minutes and then remove to a cooling rack. Store cookies in an airtight container.