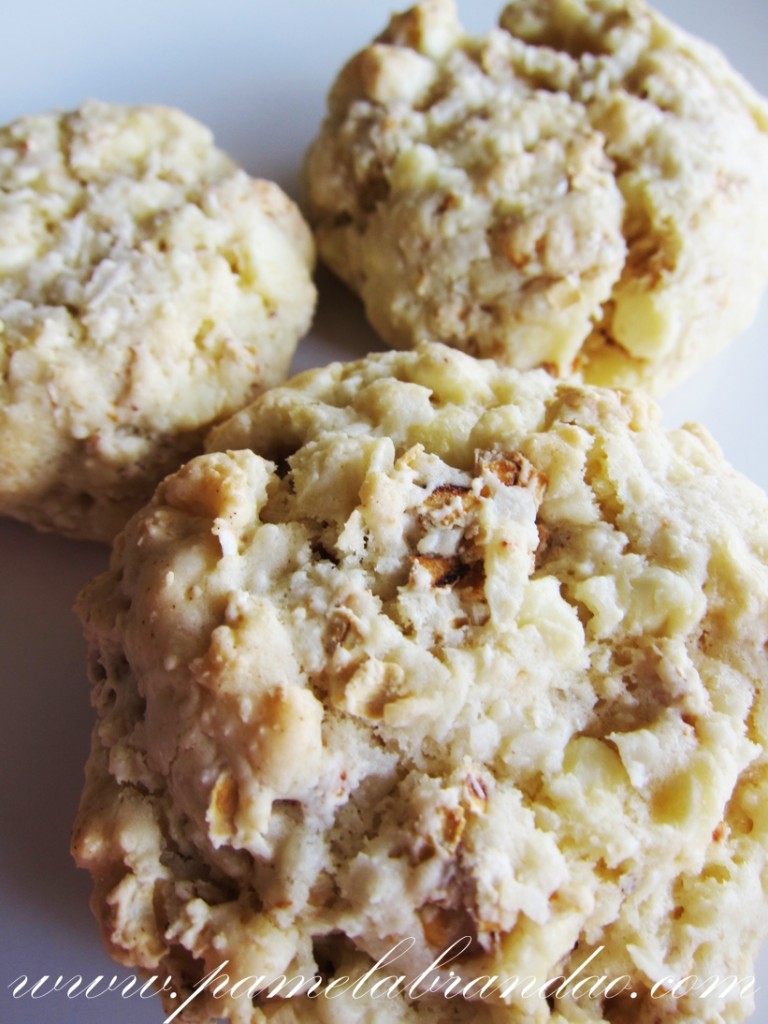 Here's another cookie recipe for you. I think I've been addicted to cookies through these last few week , every week I am making and redoing cookie recipes that I love. And I found another delicious recipe for you here. They are incredible delicious, if you also like coconut you will love these cookies, and the tip this time is that if you prefer something less sweet use unsweetened coconut.
Coconut White Chocolate Oatmeal Cookies
About 2 dozen cookies
Ingredients:
2 cups sweetened flaked coconut
1/3 cup oil
1 cup bread flour
1 cup cake flour
1 teaspoon baking soda
1 teaspoon baking powder
1/2 teaspoon salt
2/3 cup granulated sugar
1 teaspoon vanilla extract
2 large eggs
1 cup white chocolate chips
3/4 cup old fashioned oats (I lightly toasted mine in the oven for 10 minutes)
Directions:
Heat oven to 350 degrees F. Coat cookie sheets with cooking spray.
Process coconut and oil in a food processor until very finely ground.
In a medium bowl, sift together bread flour, cake flour, baking soda, baking powder and salt. In a large mixing bowl, using a mixer on medium speed, beat together ground coconut and sugar until well combined. Beat in vanilla and eggs until combined – about 2 minutes. Reduce mixer speed to low and beat in flour mixture until just combined. Stir in white chocolate chips and oats until well combined.
Chill dough in refrigerator or freezer for 20 minutes or until firm. Using a cookie scoop, place scoops of dough onto cookie sheets. Bake 12 minutes or until light golden brown. Cool 1 minute before transferring cookies to wire racks to cool.