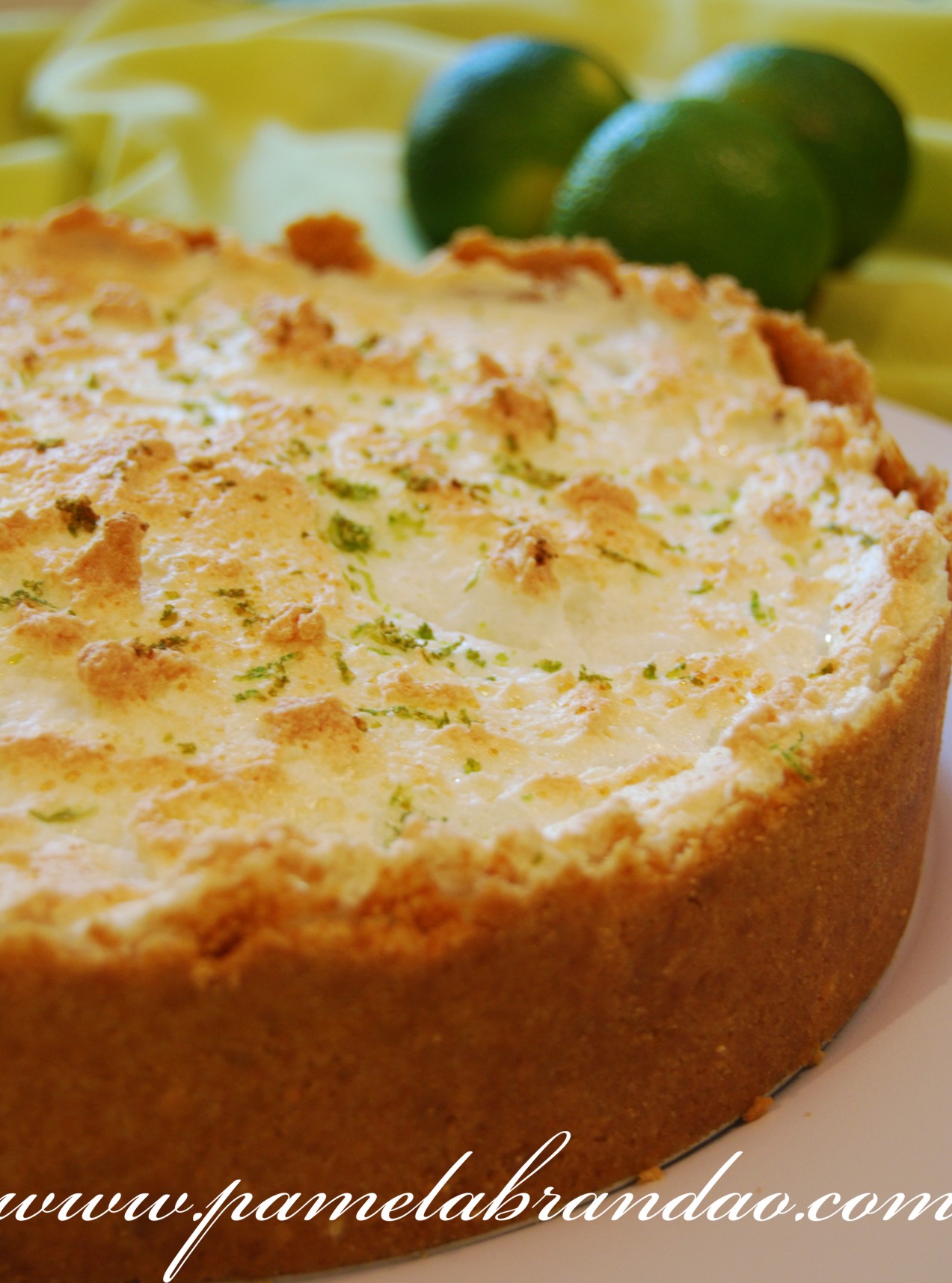 This last weekend my best friends and I had a meeting, and usually it is me who cooks everything from lunch to dessert, but this time they said they would make everything, and I loved it and found it super cute, I love them. And for dessert one of them made a delicious lemon key pie and when I got home I decided to make one for my family, but as I didn't remember the correctly recipe, I did what I remembered and what I didn't remember, I did it my way. And so, came out this cute, easy, fast and delicious pie. You can do both of the crust, with crackers or flour and I will post the two recipes for you to choose. Everyone probably has all the necessary ingredients for this pie at home, so it is easy to do at any time. A quick, beautiful and tasty pie, that you can't resist … hehe.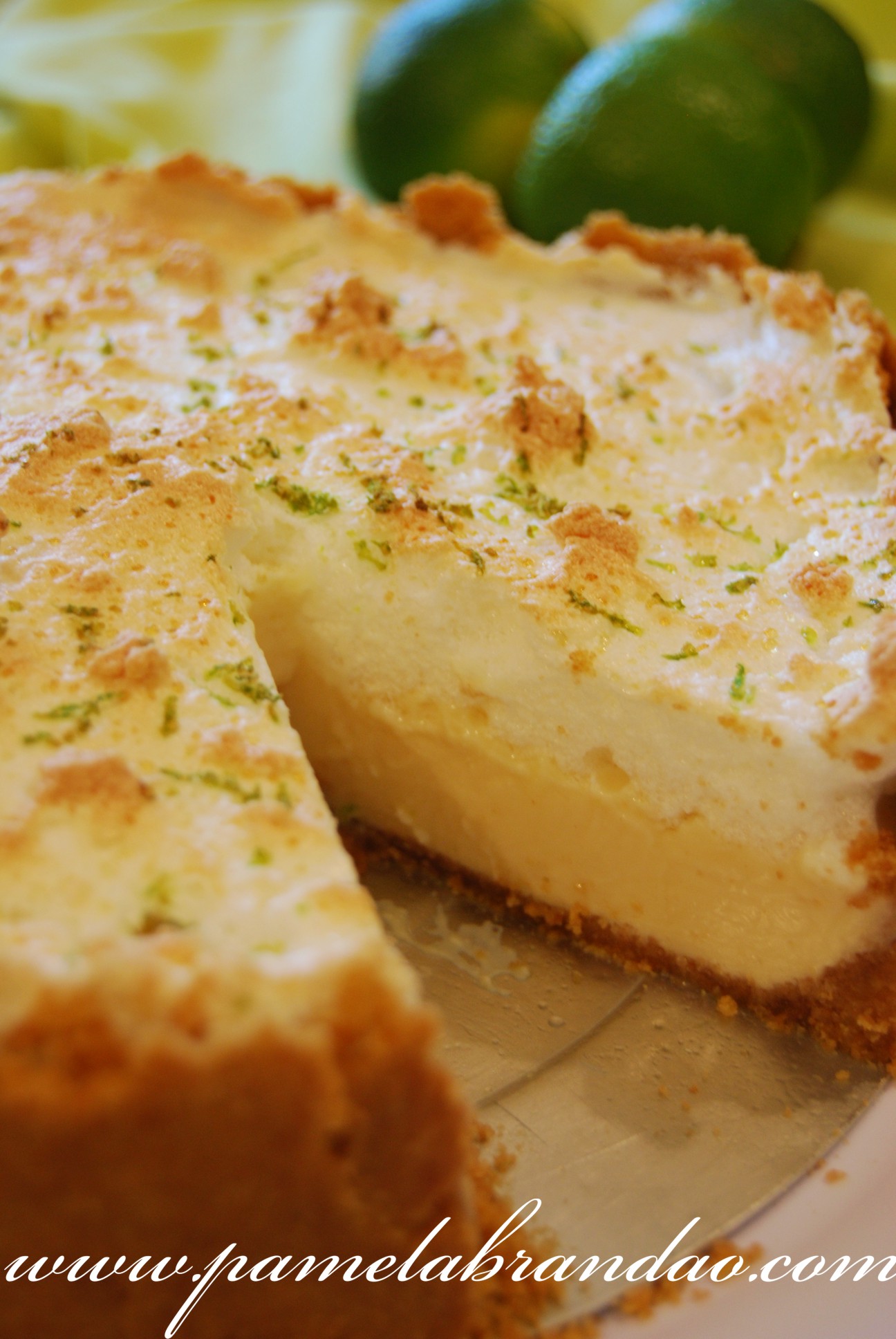 Key Lime Pie with Meringue Topping
Ingredients:
Graham Cracker Crust:
200g graham cracker crumbs
100g unsalted butter
Flour Dought:
250g all-purpose flour (2 cups)
175g unsalted butter, room temperature
2 tbsp sugar
1 pinch of salt
2 tbsp water
1 tbsp lemon juice
Filling:
1 can sweetened condensed milk
1 can (14-ounce) heavy cream
1/2 cup lemon juice
Merengue:
3 egg white
6 tbsp sugar
1 lemon zest
Directions:
Preheat the oven to 350 degrees F.
Graham Cracker Crust:
In a bowl combine graham cracker crumbs with butter and 1 tablespoon heavy cream. Mix until graham cracker crumbs are moist. Press mixture into a 9 inch pie dish with removable bottom. Bake for about 20 minutes, or until lightly browned.
Flour Dough:
Mix all ingredients and refrigerate for 30 minutes. Roll out the dough onto a surface dusted with flour. Line the bottom and sides of 9 inch pie dish with removable bottom. Bake for about 20 minutes, or until lightly browned.
Filling:
Just mix in a bowl the lemon juice with condensed milk. After mixing for five minutes, add the cream, mix and it is ready. Cover the base with this cream and meringue.
Meringue:
In a mixer, beat the egg whites with a pinch of salt or cream of tartar, add sugar gradually and continue beating until meringue is firm. Cover pie with meringue and return pie to the preheated oven for about 10 minutes to brown the meringue. Let cool in refrigerator before serving.
erature, pour the lime filling over the pie crust. Bake for 15-17 minutes. Remove from oven and cool on a cooling rack. When cool, chill the pie in the refrigerator. The filling will set up as it cools. Chill for at least one hour before serving.