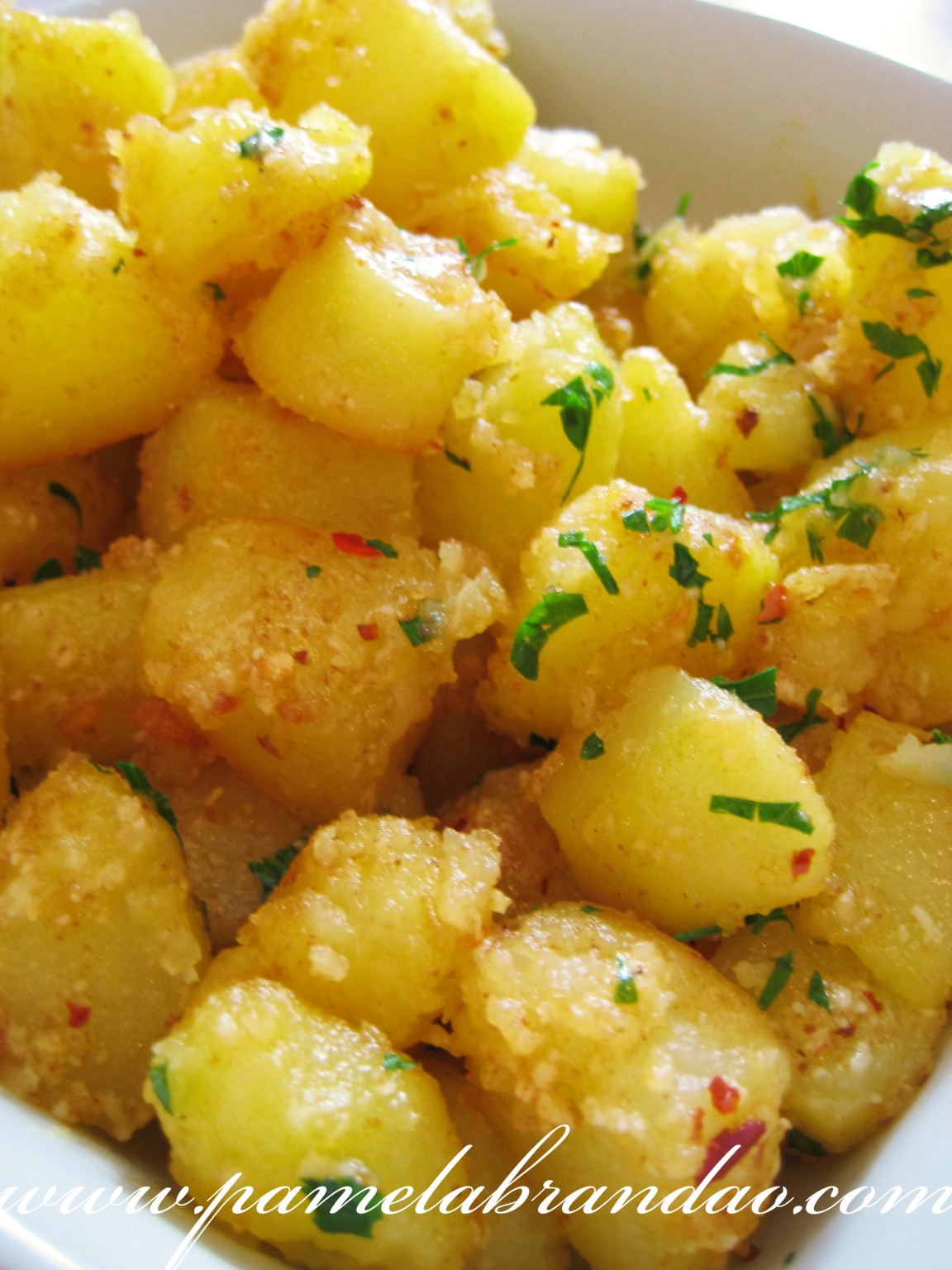 Since the first time that I made these potatoes at home, they became a mandatory side dish for the meals here. They are wonderful, they are soft and with a delicious golden crust ,very very good and it is super easy to do. It is impossible to resist, I just need to see a potato that I want to make it sauteed.
Sauteed Potatoes
Ingredients:
1 kg potatoes
2 tbsp butter
2 tbsp vegetable or olive oil
salt and Red pepper flakes
2 tbsp parsley
3 tbsp parmesan cheese, grated
Directions:
Cut the potatoes into chunks. Bring a large pan of water to the boil, then cook the potatoes for 10 mins (they need to be firm). Drain, shake out onto a kitchen paper-lined tray and leave to cool.
When ready to serve, heat the butter and oil in a large non-stick frying pan until you can feel a strong heat rising. Add the potatoes in a single layer, not too tightly packed. Turn the heat to medium-high, so that the potatoes sizzle, but don't stir until they start to brown underneath.
Turn them all evenly 2 or 3 times until nicely browned all over – this can take about 7 mins. Sprinkle with salt pepper, grated cheese and paisley. Serve immediately.