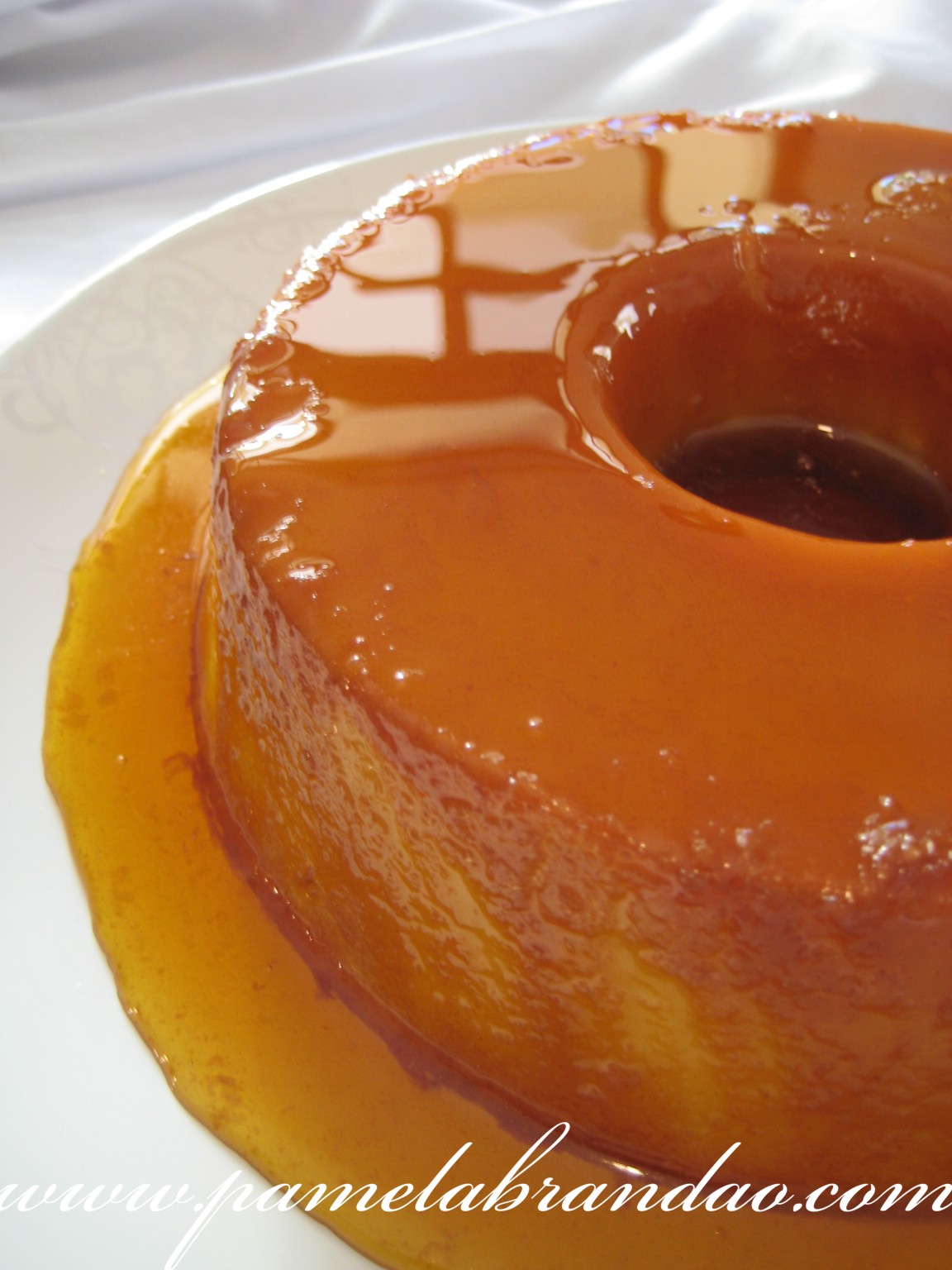 This is a recipe of my grandmother (mom's side), always when we tell her that we are going to visit her, this is one of the desserts that she prepares and we always take some home. So, I don't need to say how much I love this pudding, because besides being delicious, it always reminds me of my little grandma…so nice.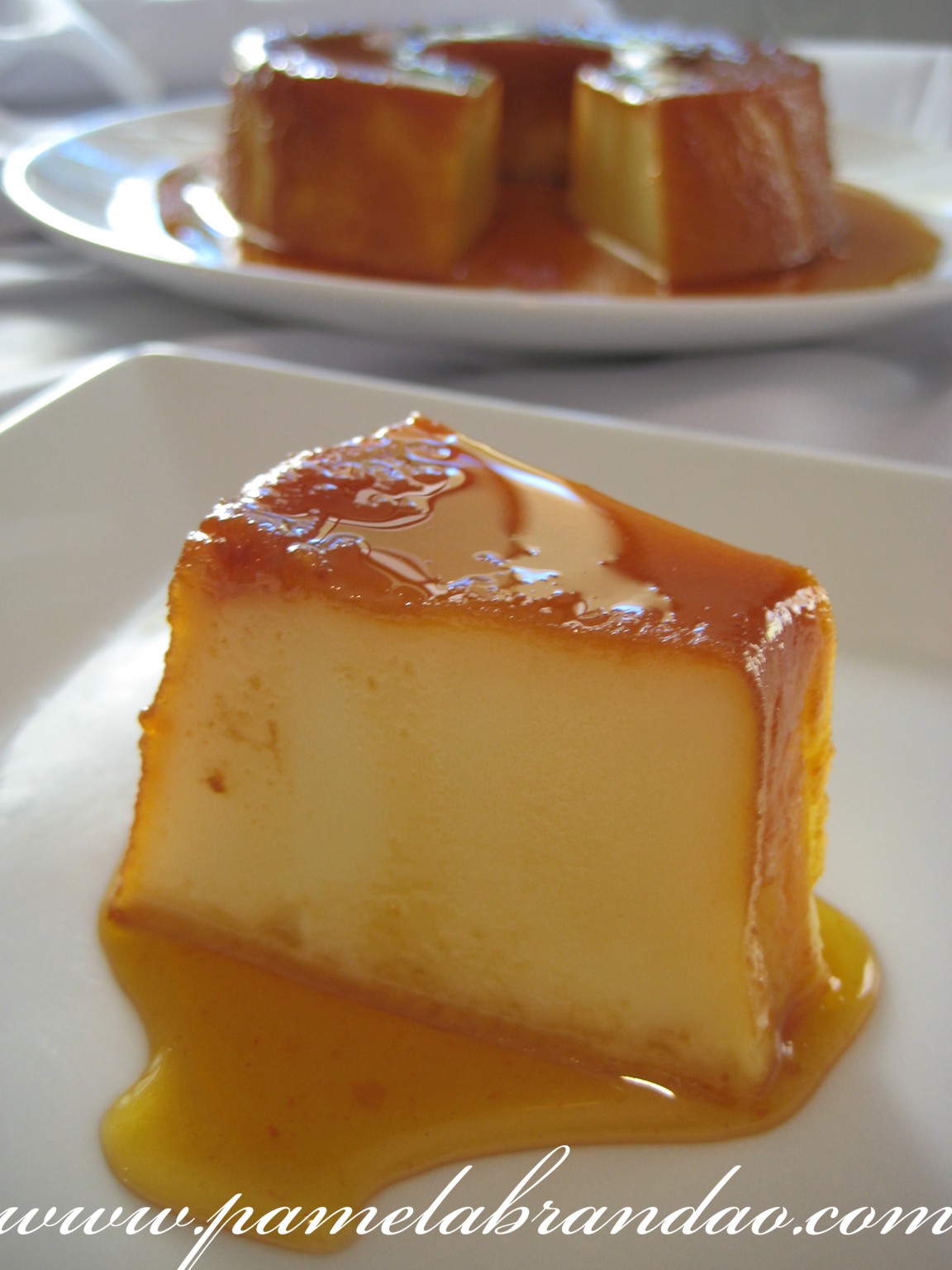 Grandma's Milk Pudding
Ingredients:
4 eggs
2 cups of sugar
1 cup of all-purpose flour
50g parmesan cheese, grated
2 cups of milk
Syrup:
1 cup of sugar
1/2 cup of hot water
Directions:
Place 1 to 2 inches of water in a roasting pan. Place the pan in the oven and preheat to 350°
Syrup:
Put the sugar in the ring mold. Place the mold directly over medium heat. Keep turning the mold until the sugar melts into a golden brown caramel and spoon it up the sides of the mold. Be careful not to burn the sugar and yourself. Add the hot water and mixture with a spoon.
Pudding:
Beat the eggs and sugar until light and smooth. Combine the rest of the ingredients and beat slowly. Pour this mixture into the mold and place it in the center of the roasting pan with water. Bake the pudding in water bath for about 1 hour and 30 mins, it will turn golden brown on top and start separating from the sides of the mold or until a cake tester comes out clean. Let it cool to room temperature and place in refrigerator, preferably overnight (at least 6 hours).
Just before serving, run the tip of a knife around the inside of the mold. Place a deep platter over the mold and invert: the pudding should slide out easily.