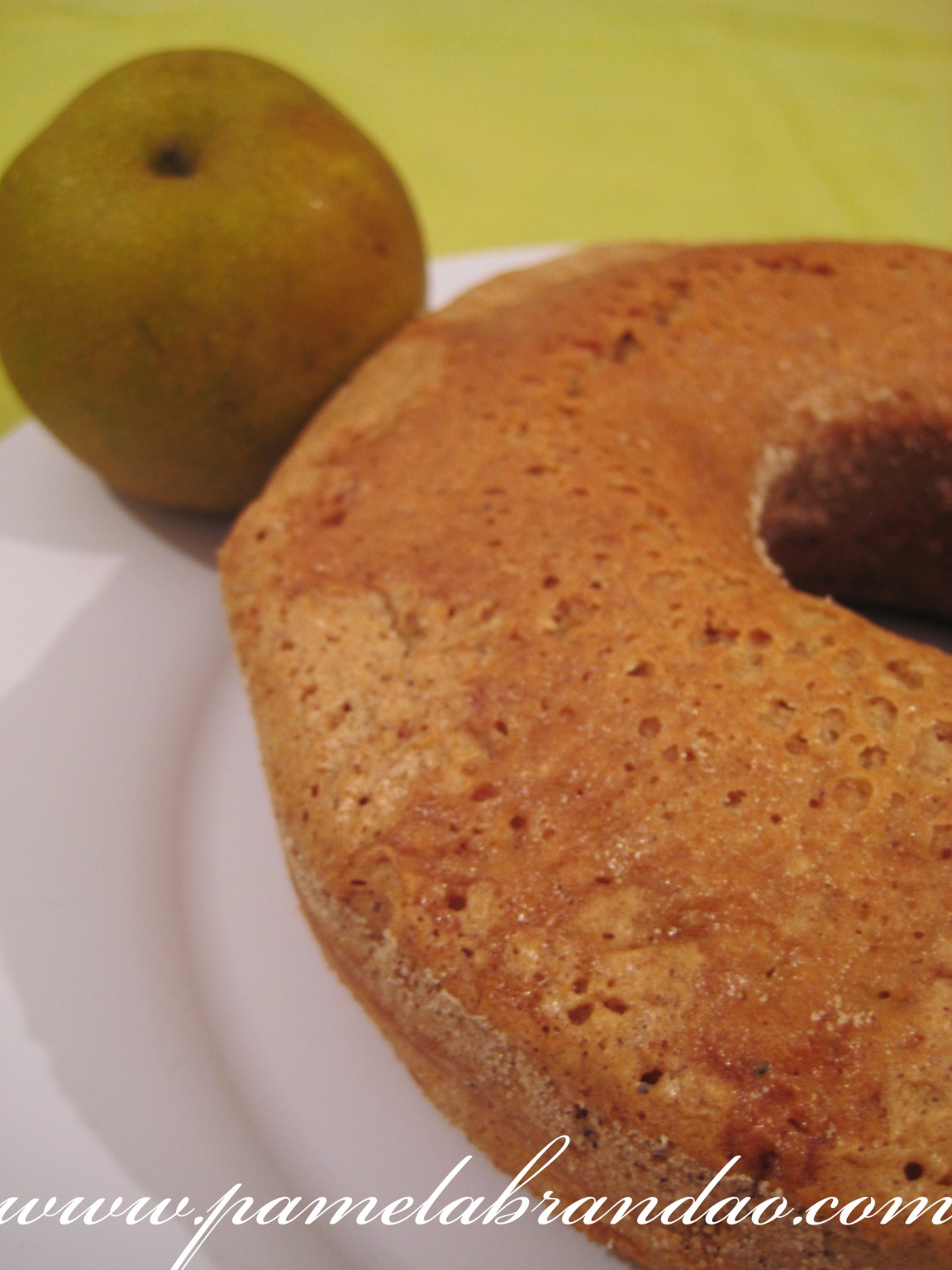 I wanted to change a little bit and I decided to make a pear cake, and I can only say that this cake is wonderful, very very good. As the recipe called for Asian pears I ended up using them, I had never eaten them before, and I found the consistency and taste totally different, but if you don't find Asian pears I believe that any type of pear will be perfect too. After a lot of searching, I chose this recipe, and it was the perfect choice, the cake is delicious, soft and smells great because of the combination of all the spices. The recipe is approved and recommended to all. The only change I would do, is to cut the pears into cubes and mix it into the cake batter, as in this apple cake, because the recipe tells to put a fruit layer only in the middle of the cake, and for me it needed more pear on the cake. But even so the cake is delicious.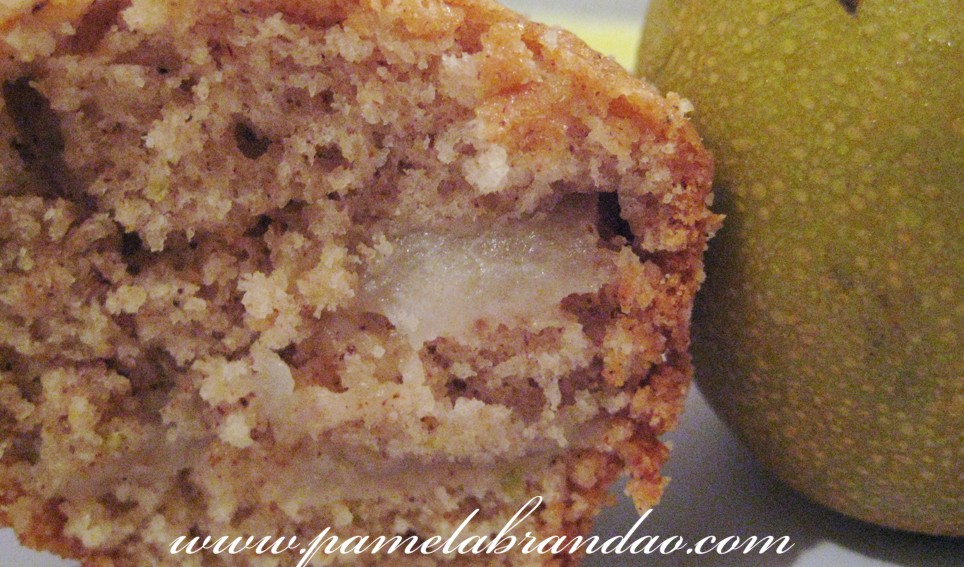 Asian Pear Cake
Ingredients:
3 Asian pears
2 oranges
2 1/4 cups white sugar
3 cups all-purpose flour
1 cup canola oil
4 large eggs
1 tbsp. baking powder
2 1/2 tsp. vanilla extract
1/2 tsp. salt
2 tsp. cinnamon
1/2 tsp. ground nutmeg
1/2 tsp. ground cloves
1/2 tsp. all spice powder
1/4 tsp. ground ginger
Directions:
Preheat your oven to 350F. Slice the pears and set aside.
In a large bowl or stand mixer, beat the eggs until they've lost their orange color and have become a bit paler, about 1 min. Add to the mix the juice of two oranges and the zest from one and whisk lightly. Now add the flour, spice mix, baking powder, sugar, vanilla and salt and mix completely. Once those ingredients are incorporated, slowly add the oil as you mix the batter. The result will be rather thick, sticky, and perfect for what is next.
Grease and flour a 10-inch tube pan. Take about a third of the batter mixture and lay down a nice coating on the bottom of the pan. This will actually be your top, so you want to make sure you've made a thick layer all the way around the base of the pan. Lay pear slices on top of your batter layer. Add another layer of batter and another layer of pear slices. You should get between 2-3 layers of pears. The final layer should be batter.

Place your pan in the oven and bake for approximately 90 min. To check for doneness, insert a toothpick in the middle and remove it. It should come out clean when the cake is done. Remove finished cake from the oven and leave it in its pan for at least 30 min. on a rack or other tray. Once sufficiently cool, you can turn it out onto a plate or simply leave it in its pan and cut slices from it. In either case, be sure to work slowly. Sprinkle slices with confectioners sugar and enjoy!