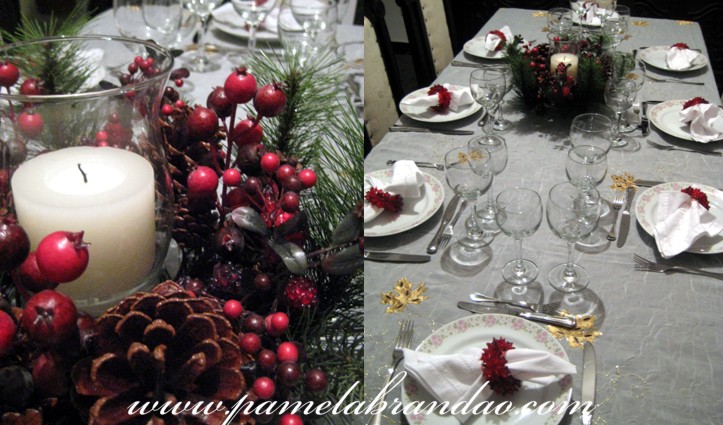 After being away from the site these last weeks, I'll try to get back , because I have several posts to put here. First I'm here to tell how was my Christmas and New Year's Eve, so you can know me a little bit more.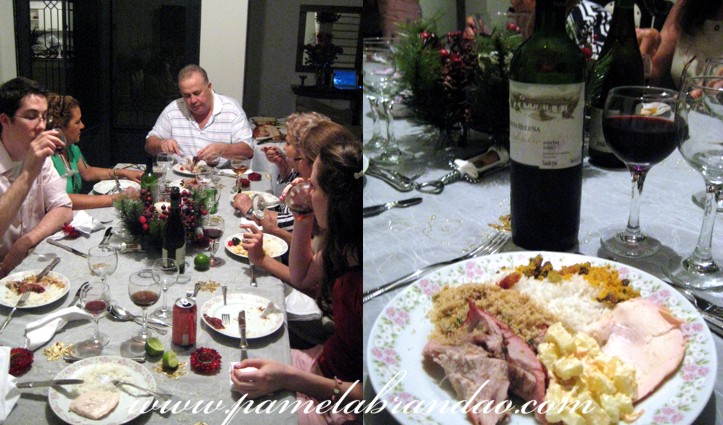 Well, usually here at my house I spend the holidays eve only with my parents, my older brother (1 year older) and my younger sister (360 days younger…hehe), but this year some special guests showed up. First at Christmas, my paternal grandmother came to have diner with us and on New Year my beloved friends came over to spend the night together, they are my friends since the college days, so for me it was a night extra special.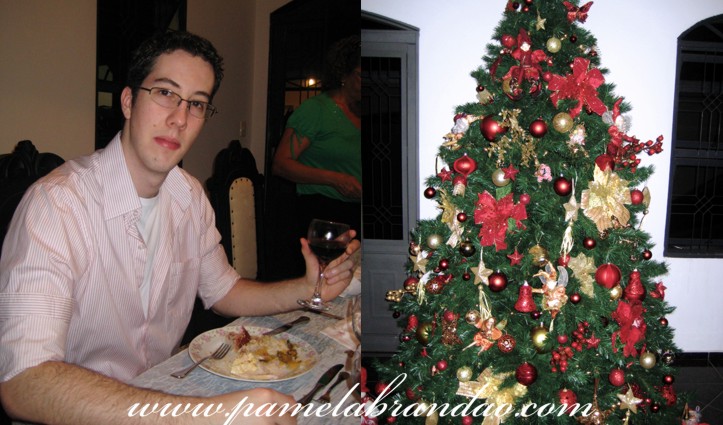 The food is my parents who make, usually we have two types of meat, manioc flour, mayonnaise, potato, rice, fruit and wine too, my father is in charge of baking the ham, suckling pig, chicken or any other animal…hehe…and we can't help him, because he doesn't let us, so I get in charge of dessert.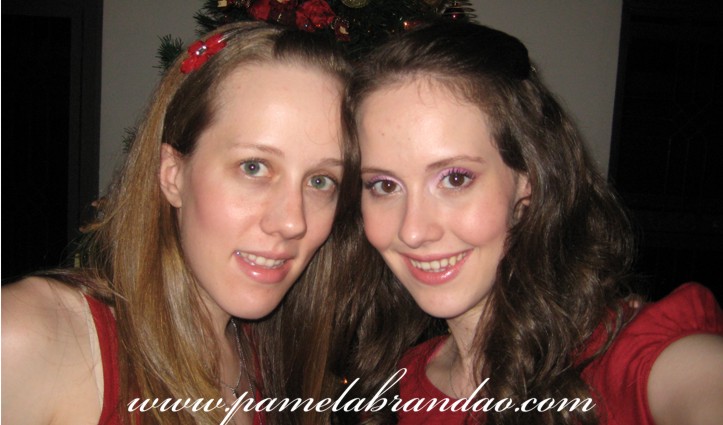 This year I tried to make cheesecake for both, Christmas and New Year, I was always a little afraid to do it, because I thought that baking a cheesecake was complicated, but it all paid off and the cheesecakes were delicious.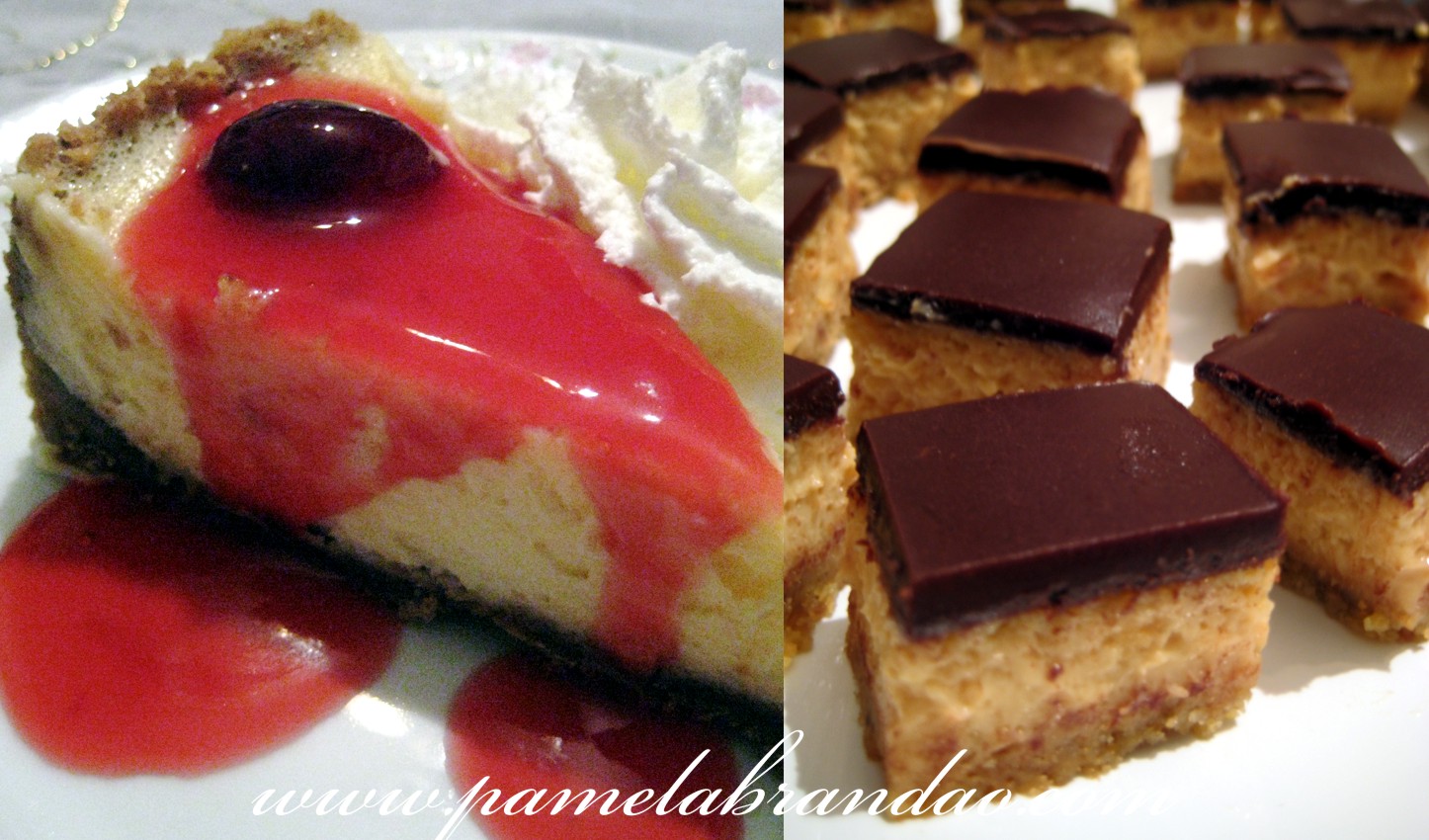 For Christmas I made a basic cheesecake with cherry topping and for New Year I made dulce de leche cheesecake squares,  they were delicious, and I'll post the recipes later.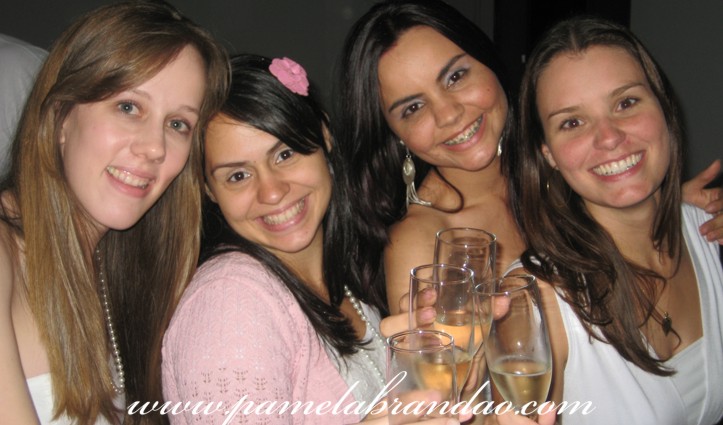 Well, I hope you've had great holidays and hope 2010 to be a very exciting year full of achievements and success.
Love,
Pam