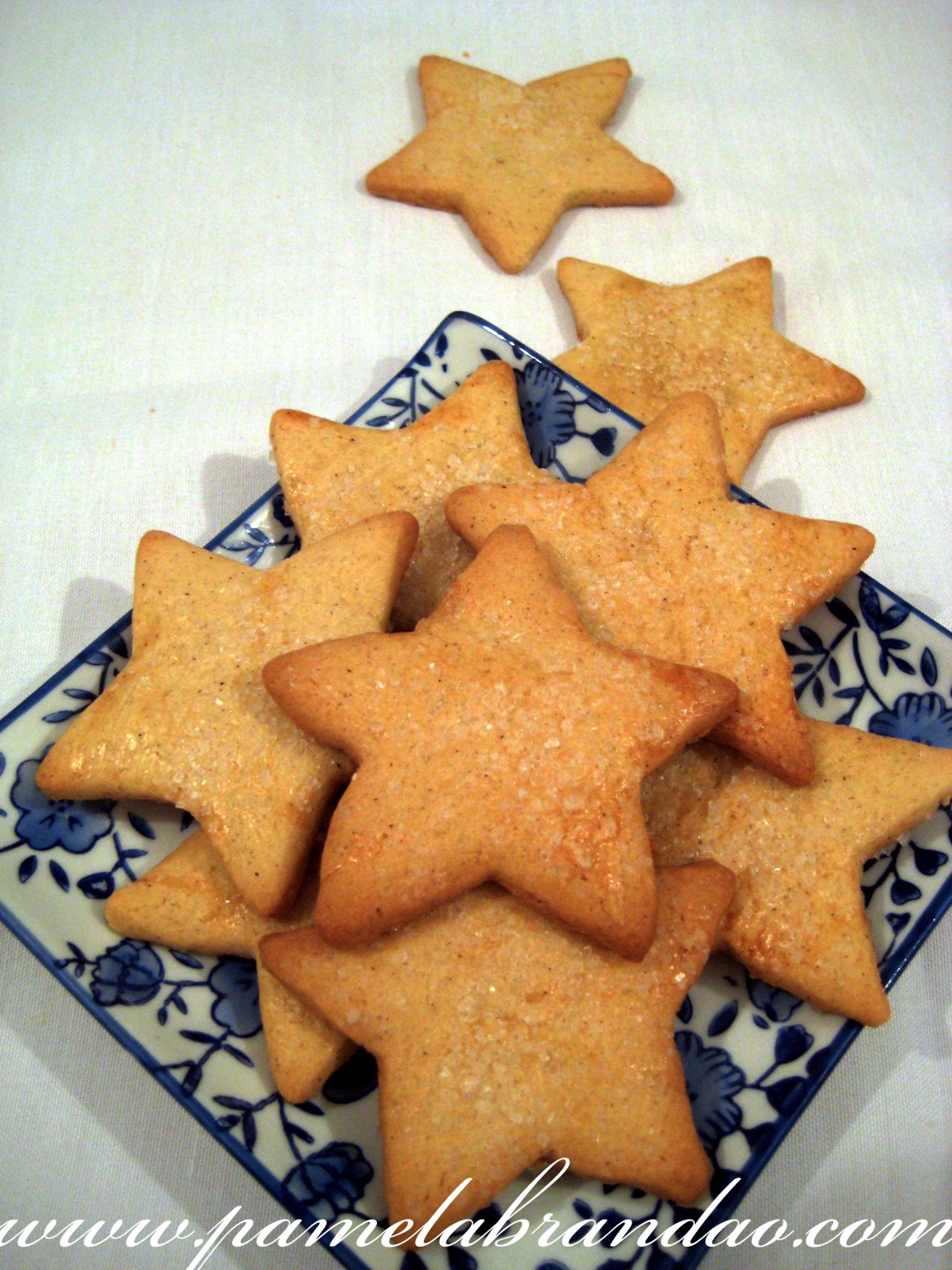 Everyone is on diet here at home, so the posts are getting rare, because I'm not visiting the kitchen, and I'm not doing anything different, but I'm missing the kitchen. I made these cookies around Christmas and I got the recipe here. This is one of those cookies great for an afternoon tea, perfect with a cup of coffee, tea or even hot chocolate. They are delicious, simple and super easy to make. The only problem is that for me the cinnamon flavor was very soft, the next time I will increase a little, because I love cinnamon.
Cinnamon Biscuits
Makes 40
Ingredients:

¾ cup + 1 tablespoon (184g) unsalted butter, room temperature
1 cup + 1 ½ tablespoons (218g) caster sugar
1 teaspoon ground cinnamon
2 ½ cups + 2 ½ tablespoons (375g) all purpose flour
1 egg
1 egg yolk
1 egg white, lightly beaten with a fork
granulated sugar, for sprinkling
Directions:
Place butter, sugar and cinnamon in a food processor and process until smooth. Add the flour, egg and egg yolks and process until a smooth dough forms – my processor wasn't strong enough to process the dough, so I prepared it on my Kitchen Aid using the paddle attachment. Lightly knead the dough, divide in two parts and wrap each one in plastic wrap; refrigerate for 30 minutes or until firm.
Preheat the oven to 180°C/350°F; line two large baking sheets with baking paper.
Roll 1 leveled tablespoon of the dough to form a log (roughly 10cm/4in long). Carefully bend the top to form a candy cane and place onto prepared sheets, 2.5cm (1in) apart. Repeat with the remaining dough. Brush the canes with the egg white and sprinkle over the sugar. Bake for 12 minutes or until golden. Allow to cool.
Store the cookies in an airtight container for 2-3 weeks.