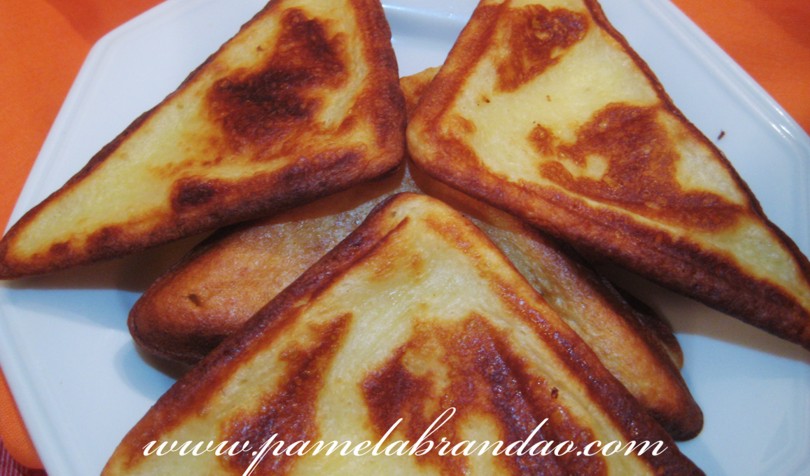 This recipe is from Camila's blog and I had never tried before, but I found it an excellent idea, it is super delicious and above all it is very easy to make. So, recipe approved and posted.

Brazilian Cheese Bread in the Sandwich Grill
Ingredients:
1 cup of milk
1/2 cup of vegetable oil
3 eggs
1/2 tsp salt
5 tsp corn starch
1 cup grated parmesan cheese
1 cup sweet starch
Directions:
Put all the ingredients in the order in the blender, and mix it. Preheat the sandwich grill and grease it a little. Then, spoon into the grill. If you want you can put some ham, cheese, tomato, nutella or jam together.