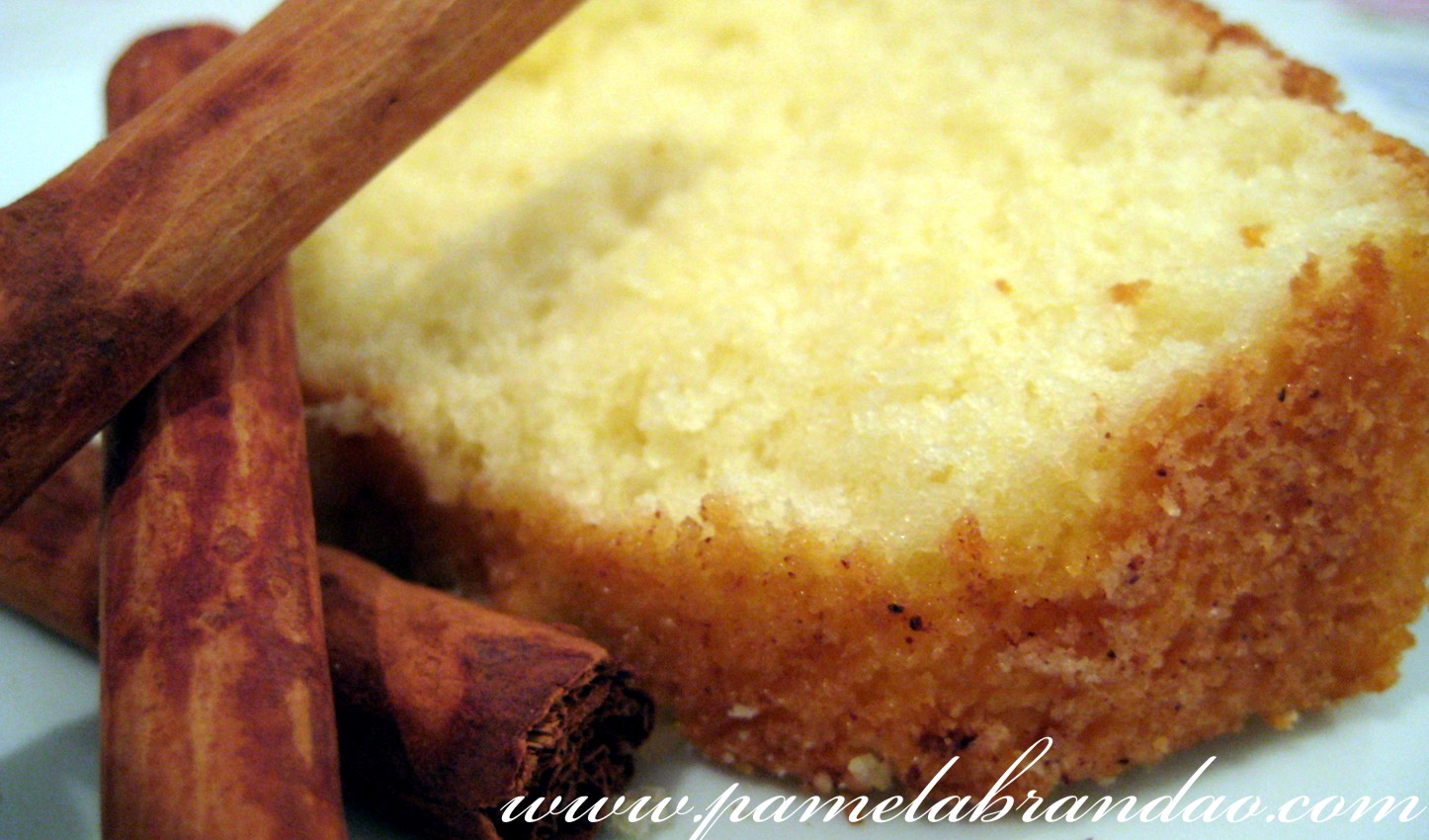 This is a easy and delicious cake, you can make it very quickly. It is excellent to eat in a breakfast or in a afternoon coffee, but be very careful , because it will disappear in a instant… haha.
Yogurt Cake
Ingredients:

1 tub of natural yogurt (200g)
2 tubs(the yogurt tub) of sugar
2 tubs of all-purpose flour
1/2 tub of vegetable oil
4 small eggs
1 tbsp of baking powder
Directions:
Preheat the oven to 180ºC/350ºF.
Put the yogurt, eggs and oil in a blender and mix together. Then put the misture in a bowl with the sugar, flour, baking powder and mix together. Line a cake tin in baking parchment; add the mixture and bake  for 35 mins or until cooked.