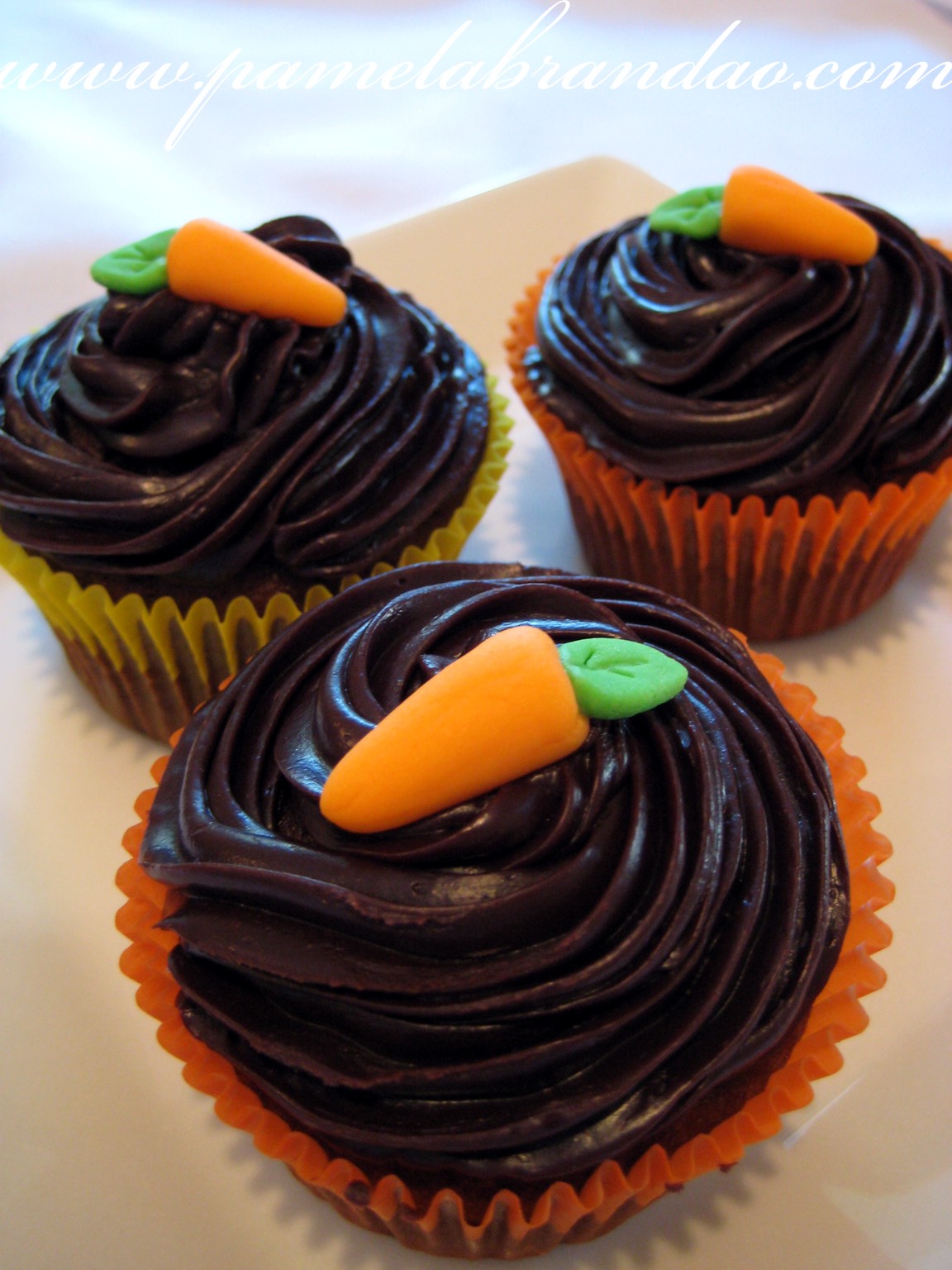 I made these cupcakes for Easter, but I'm just posting now because I'm lazy…hehe. But finally I'm here to post the recipe for you, this cupcake it's simple, easy and very good, it's soft and not too sweet, and by the way kids love it. I made these for my dentist and his secretaries, believe it or not…hehe…and they loved it. The next day ,everyone wanted the recipe.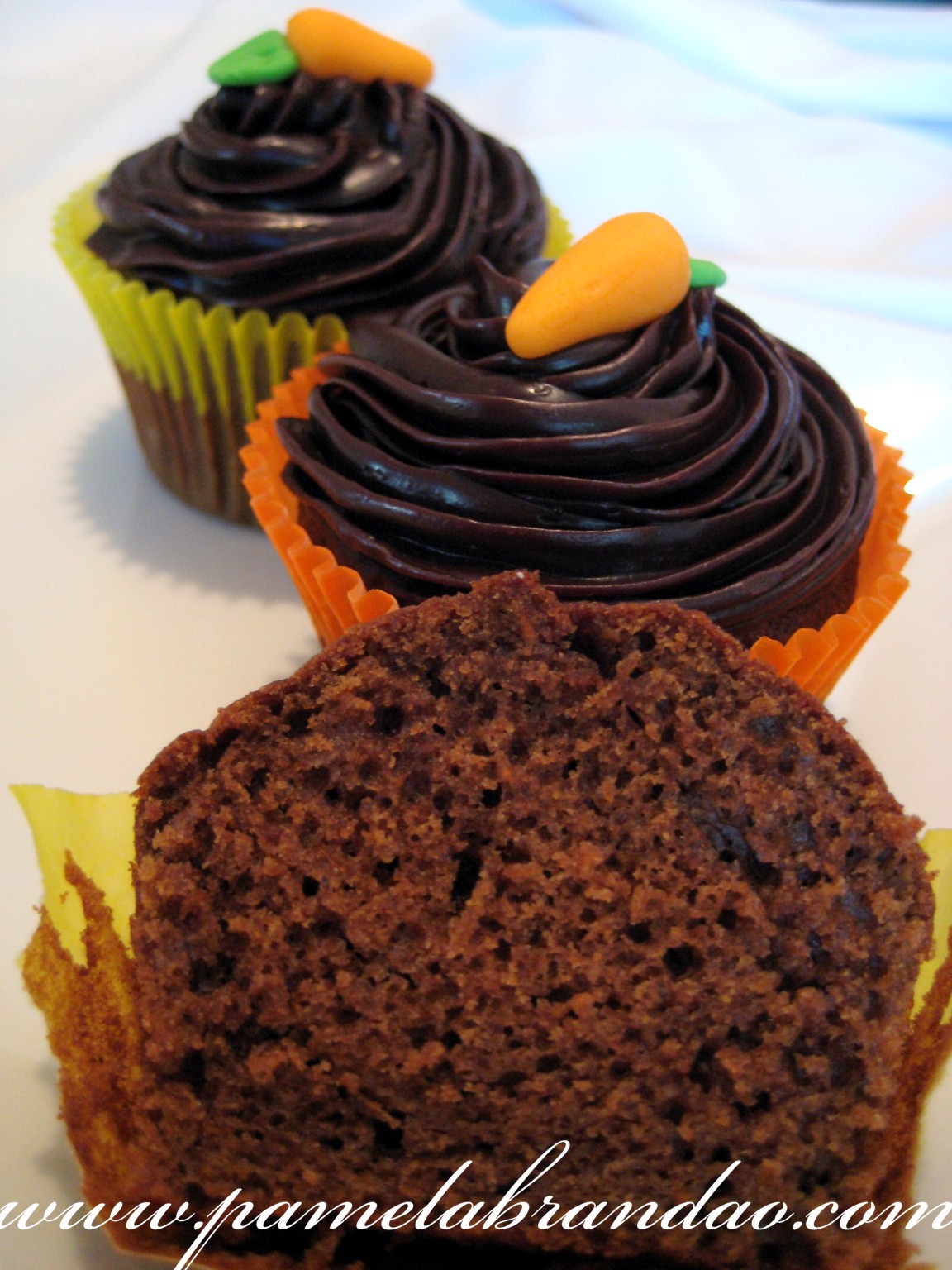 Carrot and Chocolate Cupcake
Ingredients:
2 cups all-purpose flour
1 tsp baking soda
1 tsp baking powder
1/2 teaspoon salt
2 cups brown sugar
2 tbsp cocoa powder
1 e 1/2 tsp ground cinnamon
3 cups carrots, finely grated
4 eggs
1 cup vegetable oil
Ganache:
300g semisweet chocolate, finely chopped
150g heavy cream
2 tbsp honey
Directions:
Cupcakes:
Preheat oven to 350°.
Combine carrots, sugar, oil, and eggs in a large bowl. Combine sifted flour, cocoa, soda, baking powder and salt, stirring with a whisk. Add flour mixture to carrot mixture; stir until smooth.
Spoon batter into 12 cupcakes cups lined with paper liners. Bake at 350° for 22 minutes or until a wooden pick inserted in center comes out clean. Cool in pan 10 minutes on a wire rack, and remove from pan. Cool completely on wire rack.
Ganache:
Place the chopped chocolate in a medium sized stainless steel bowl. Set aside. Heat the cream and honey in a medium sized saucepan over medium heat. Bring just to a boil. Immediately pour the boiling cream over the chocolate and allow to stand for 5 minutes. Stir with a whisk until smooth. Decorate the cupcakes.