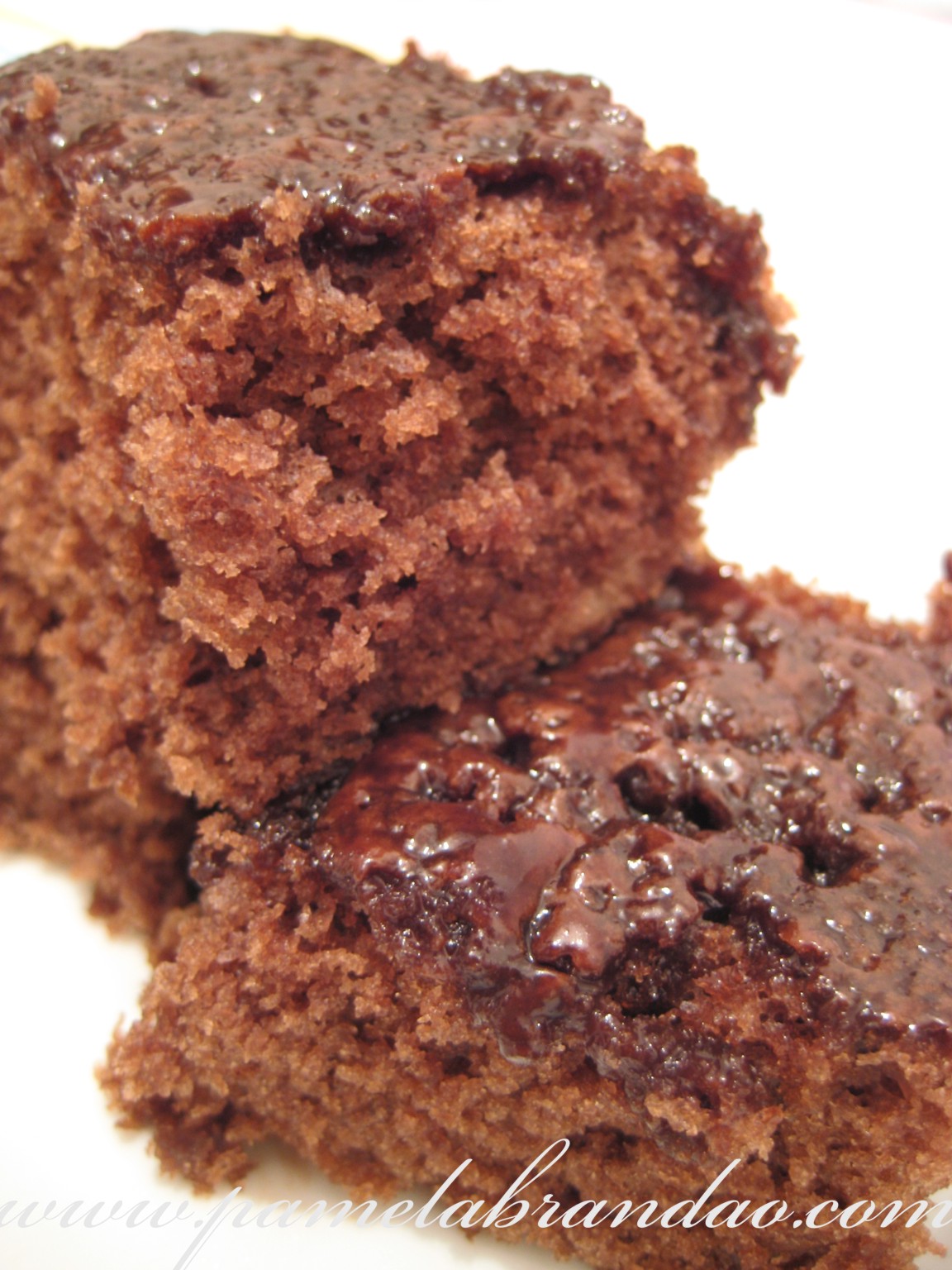 This is a famous Brazilian chocolate cake, named "Nega Maluca"(can be translated as "Crazy Black Woman") and we love it very much. All the Brazilians grew up eating this cake, every child in Brazil loves and eats this a lot. The best thing about this cake, despite being delicious, is that it's crazily easy, crazily delicious, and it's all about chocolate. Yummy !!
Brazilian Chocolate Cake
Ingredients:
Cake:
3 eggs
2 cups of sugar
2 cups of flour
1/2 cup of vegetable oil
1 cup of cocoa powder or chocolate drink mix
1 cup of hot water
1 tbsp of baking powder
1 pinch of salt
Topping:
1/2 cup of sugar
1/2 cup of cocoa powder or chocolate drink mix
3 tbsp of butter
1/2 cup of milk
Directions:
Preheat oven to 350 degrees. Grease a 13×9 inches pan.
In a mixer, mix the eggs and sugar. Add the oil, and sifted flour. Mix the chocolate and the hot water and beat well. Add the baking powder and whisk slowly.
Pour the batter into prepared pan. Bake for about 30 to 40 minutes, or until a tester comes out clean.
For the topping:
Mix all the ingredients in a small saucepan and cook over high heat until it boils. Pour it over the cake when is still hot.