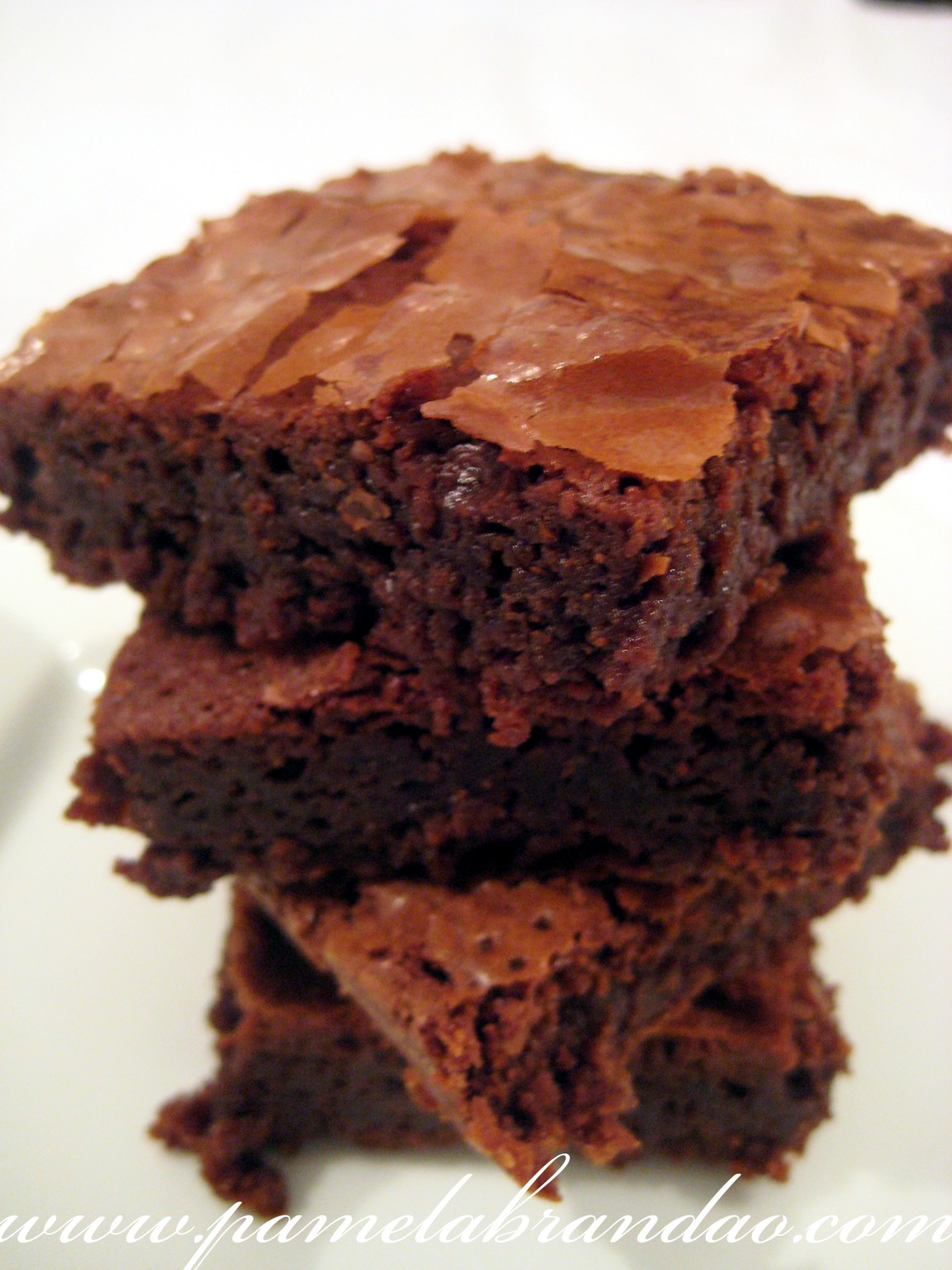 After that I made my first brownie recipe and I loved it, I wanted to continue testing other recipes, and as the blog where I got the first recipe has several others, I decided to test another one, because, since the first recipe was delicious, the others must be too. This time I chose Supernatural Brownies, and indeed they are delicious, they are quite different from the Outrageous Brownies, they have a less refined flavor, I can say that they are simpler, because the recipe only has one type of chocolate, but they are also delicious, it's difficult to choose which one is the most delicious. I advise you to test them both and make your conclusions…hehe.
Supernatural Brownies
Ingredients:
2 sticks (1/2 pound) unsalted butter
8 ounces bittersweet or semisweet chocolate, cut into 1/4-inch pieces
4 large eggs
1/2 teaspoon salt
1 cup granulated sugar
1 cup firmly packed dark brown sugar
2 teaspoons vanilla extract
1 cup all-purpose flour
Directions:
One 13×9×2-inch pan, buttered and lined with buttered parchment or foil
Set the rack in the middle of the oven and preheat to 350 degrees.
Bring a saucepan of water to a boil and turn off heat. Combine butter and chocolate in a heat proof bowl and set over pan of water. Stir occasionally until melted.
Whisk eggs together in a large bowl, then whisk in the salt, sugars, and vanilla. Stir in the chocolate and butter mixture, then fold in the flour.
Pour batter into prepared pan and spread evenly. Bake for about 45 minutes, until top has formed a shiny crust and batter is moderately firm. Cool in pan on a rack. Wrap pan in plastic wrap and keep at room temperature or refrigerated until the next day.
To cut brownies, unmold onto a cutting board, remove paper, and replace with another cutting board. Turn cake right side up and trim away edges. Cut brownies into 2-inch squares.